Slurry Pumps - HPX6000
Search Sales Contacts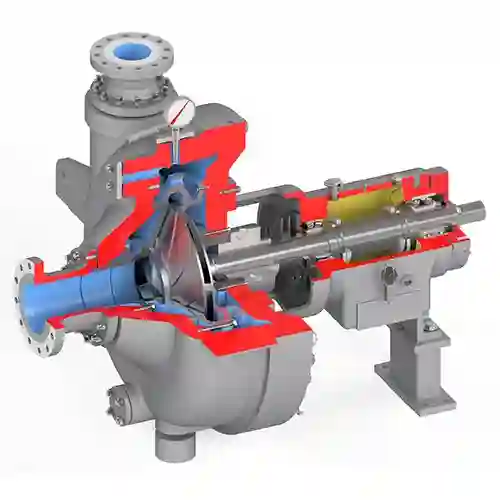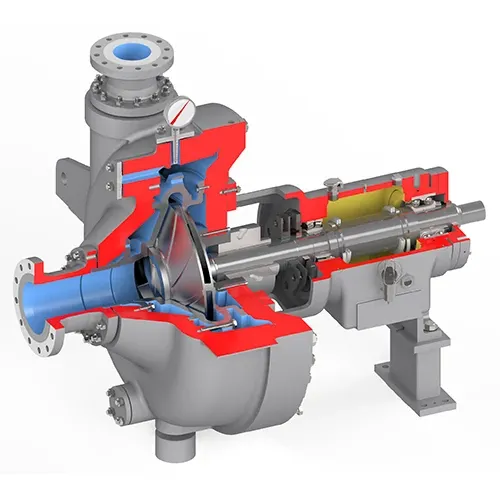 About this product
The HPX6000 high temperature process slurry pump is engineered for API 610 applications. This pump is a double walled pump where the outer casing manages the pressure and the internal liners are made from erosion resistant material that provides long life. The impeller is also made from the same erosion resistant material and is a true slurry design with repelling vanes in place of wear rings.
...
Read more
Read less
Replaceable Mechanically Fastened Liners completely protect the pressure casing from erosion and abrasion.
The cost of replacing the renewable liners is only a fraction of the replacement or repair cost of a coated ISO/API pump pressure casing.
Casing Penetrations, including the vent and drain, are protected from the effects of erosion by the renewable liners.
Flanges can be machined to most client specifications.
Casing Liners are available in multiple abrasion-resistant materials and surface treatments to meet any process or operational requirement.
Pressure casings are available in a variety of materials, including steel, stainless steel, CA6NM and duplex.
Multiple hydraulic sizes are available for each HPX6000 pressure shell.
By changing the casing liner and impeller, pump performance can be altered without modification to the piping or foundations.
Front and Rear Repelling Vanes on the HPX6000 replace erosion-prone wear rings.
Barske-style Impeller and matching volute allows the HPXM6000 to operate at low flows near BEP while minimizing radial loads.
Inducers are available for low-NPSHA applications.
ISO 13709 / API 610
Flows to 3,409 m3/h (15,000 gpm)
Heads to 244 m (800 ft)
Pressures to 83 bar (1200 psi)
Temperatures to 426°C (800°F) (custom designs available for limits exceeding those listed)
Size Range:
Sizes from 1" to 24"
Discharge (custom designs available for limits exceeding those listed)
HPXM6000
Low flow, high head, fully-lined slurry pump for API 610 applications.