INNOMAG®
Shaft seals and ball bearings are the weakest link in any pumping system, accounting for nearly 80% of all process pump failures. INNOMAG pumps address this critical weakness by eliminating both.
But that's just the beginning.
INNOMAG pumps are also the first to address the inherent weakness of sealless pumps — process lubrication — which accounts for nearly all sealless pump failures. The revolutionary thrust-balanced design of INNOMAG pumps addresses the problem by reducing its dependency on process lubrication by more than 90% compared to traditional thrust-forward designs.
In addition, INNOMAG pumps are hermetically sealed. That means no leaks when they work and, in most cases, no leaks — even if they fail. As a result, they're not only cleaner and safer for operators and the environment but also more cost-effective, consuming 10 to 46% less energy on average than typical sealed and sealless pumps.
This unique and patented technology not only takes sealless pump reliability to a whole new level, but also makes INNOMAG the first and only sealless pump capable of handling significant solids — up to 30% concentration by volume and up to ¼ in particle size.
INNOMAG pumps come in only one material option with near-universal chemical resistance, enabling a single pump model to cover a wider range of duty points and services. This allows you to standardize your pump fleet and optimize your spare parts inventory.
The versatility and simplicity of INNOMAG pumps make it possible to ship from stock in 5 days or less with better than 98% on-time delivery.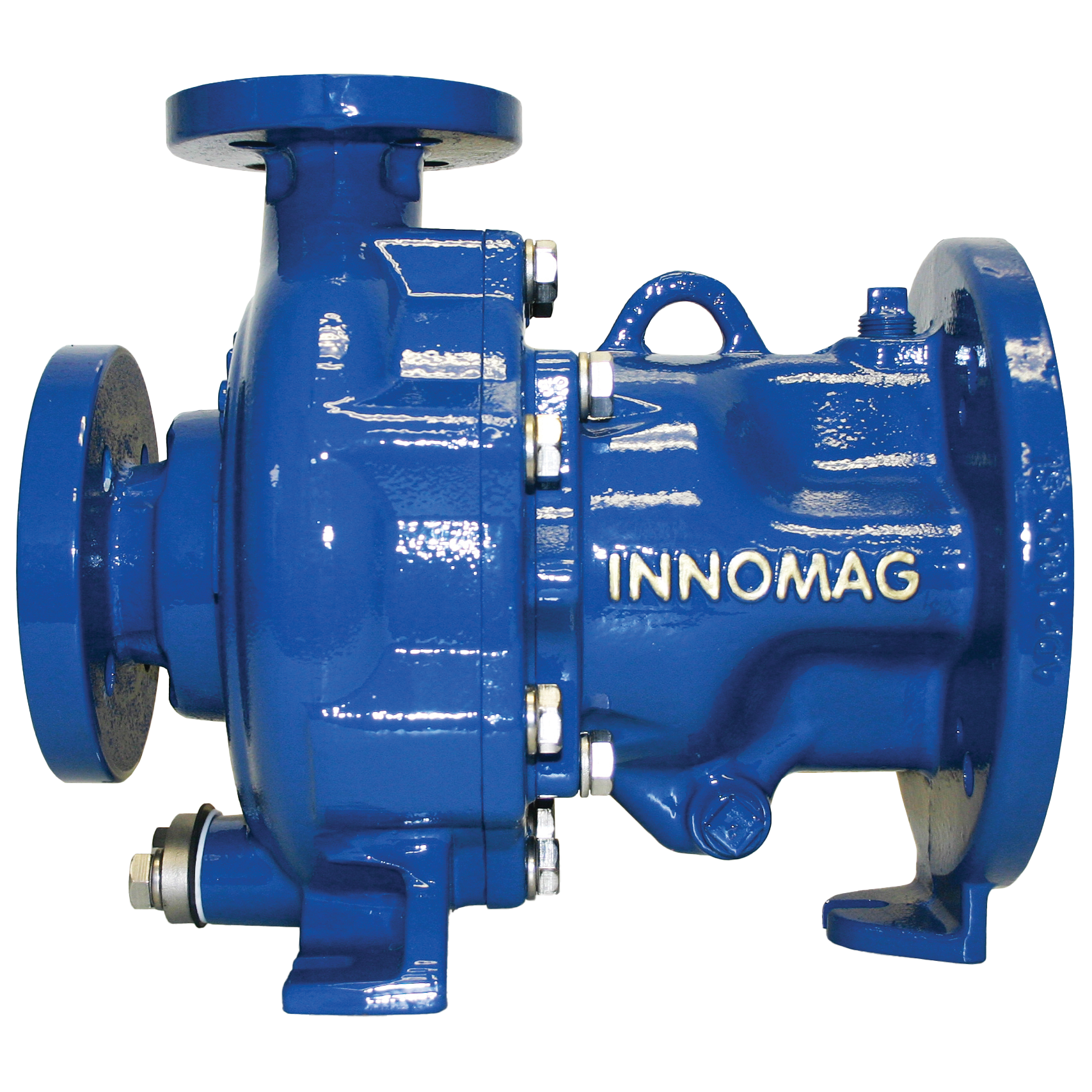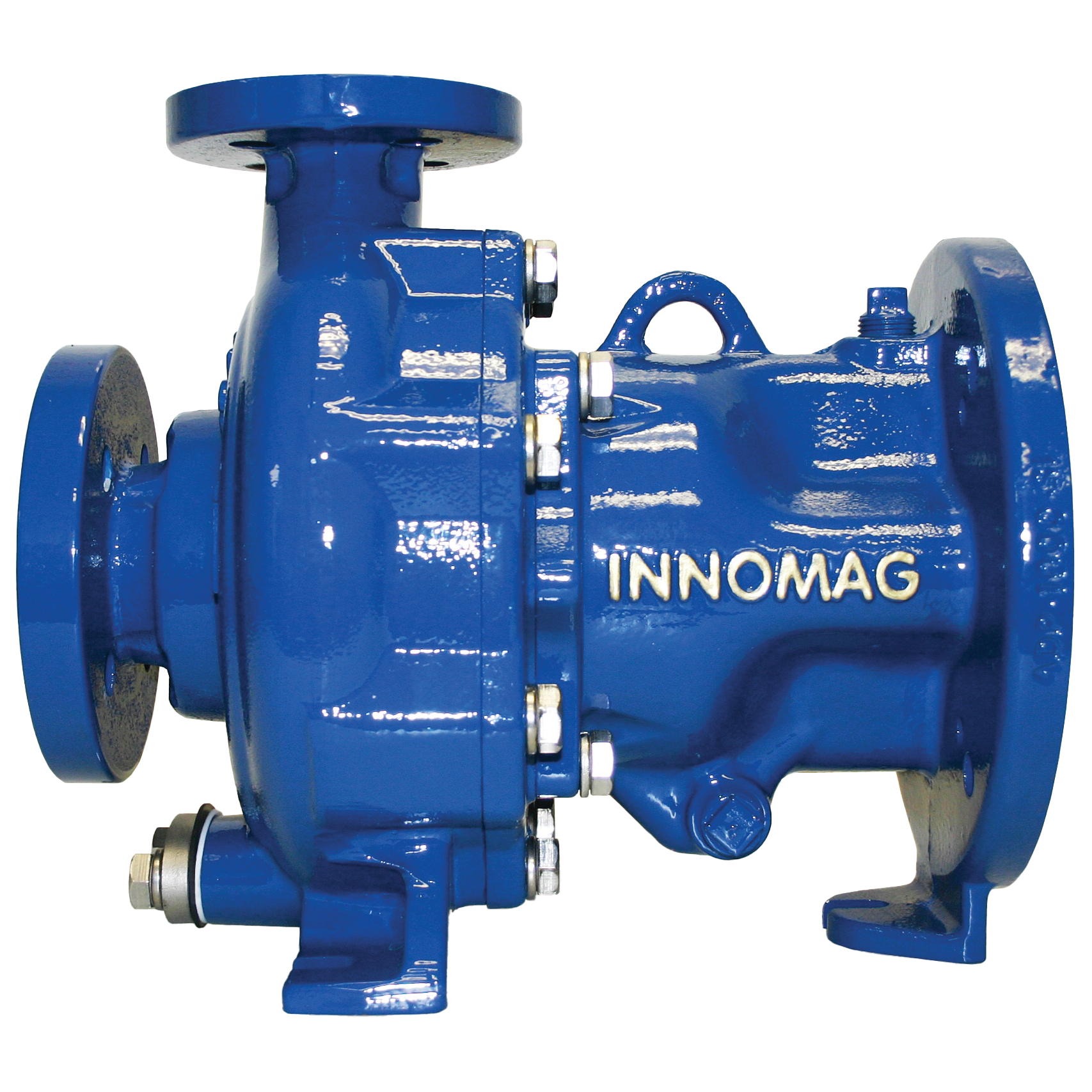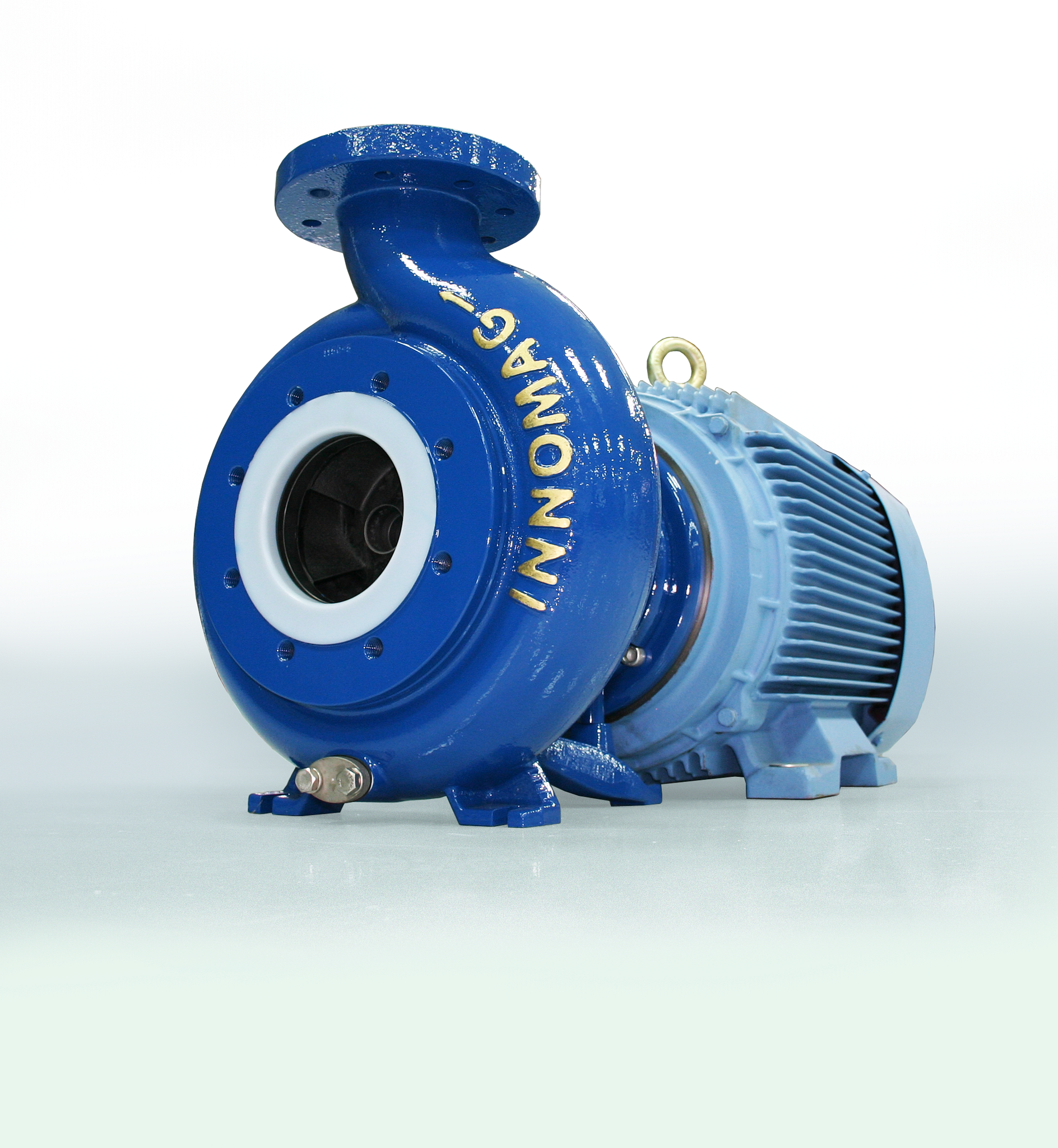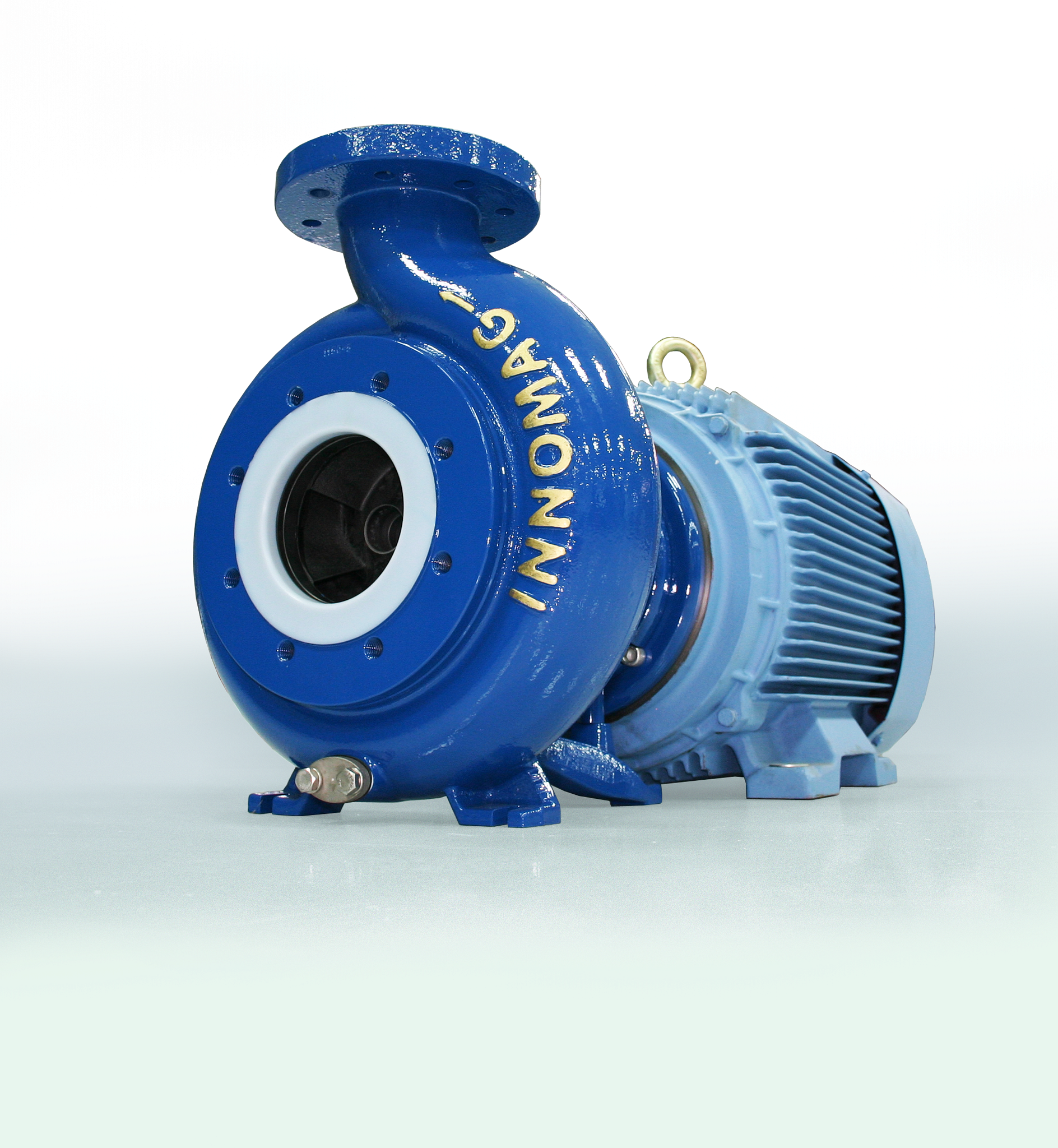 Brand Tiles
Rethink the mag drive
Launched in 1998, the patented design of INNOMAG pumps isolates radial bushings, critical fluid passageways and mechanical clearances from solids and other contaminants to prevent damage. It's a simple system that makes process lubrication more dependable and allows INNOMAG pumps to break all the rules when it comes to solids handling.
With no shaft seals or ball bearings, INNOMAG pumps were designed to be extremely simple and user-friendly and require no preventative maintenance. Seriously, there's nothing to do. A full rebuild with a single wrench takes less than 30 minutes. What's more, INNOMAG pumps have a 50% smaller footprint and line up with motors instantly without special equipment or expertise.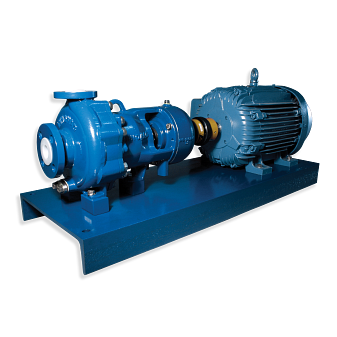 Learn more about how INNOMAG outperforms sealed and sealless rivals with its unique thrust-balancing and other innovative design features.