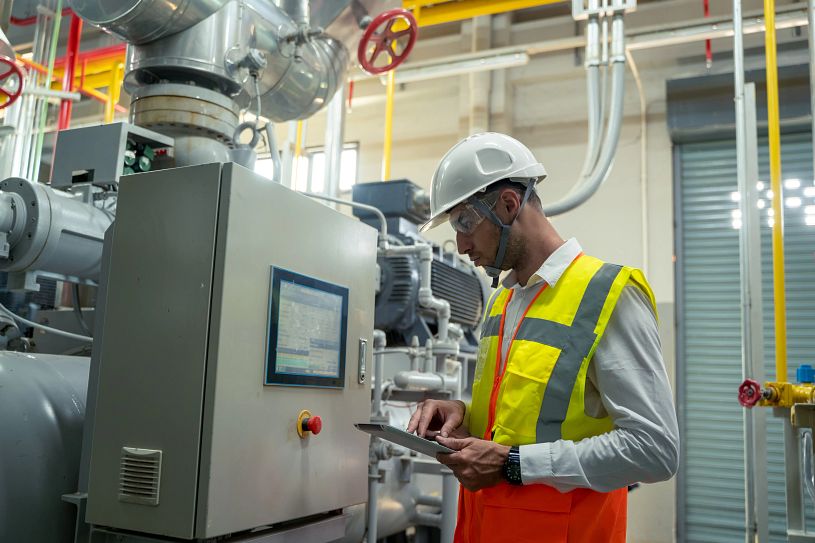 Need on-site repair or preventative maintenance help?
When it comes to repairing and maintaining your critical equipment, you need access to qualified engineers and technicians — and you need it fast. We can help you solve equipment-related problems, identify ways to get the most out of rotating equipment, and reduce operating costs — regardless of equipment manufacturer.
Maximize uptime by accessing qualified technicians around the world.
Regardless of where you're located, our global network of service centers (Quick Response Centers) allows us to immediately deploy highly qualified resources to your facility. And once we're at your facility, our engineers and technicians can quickly diagnose and repair time-sensitive equipment issues and get your equipment up and running.
Services offered
The team can perform a variety of on-site repair and maintenance services, including:
Machining and repair welding
Piping services
Mechanical upgrades and retrofits
Installation and startup
Push-pull services
Preventive and scheduled maintenance
Turnkey maintenance
Troubleshooting, equipment testing and nondestructive examinations
Supervision and project management
Scheduled inspections and outage services
Startup and operating procedure developments
View our LifeCycle Advantage agreement to learn more about how we can improve your equipment performance, prolong equipment life, increase operational efficiencies, and reduce your costs.