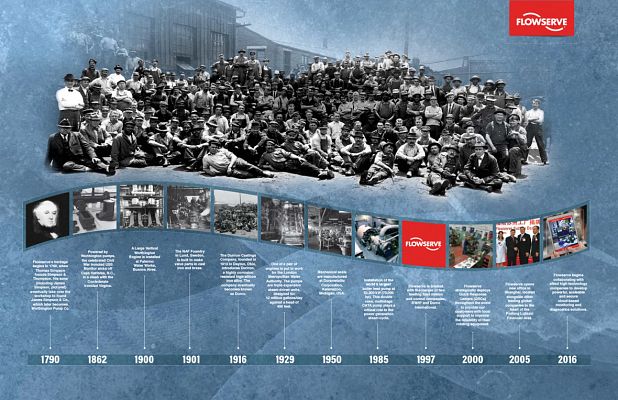 A history of making the world better for everyone
Since the founding of our first legacy brand, Simpson & Thompson, in London in 1790, we have continued to innovate and leverage the strength of our people to become the leader in flow control that we are today. We have a rich history of acquisitions, innovative products and pioneering leaders that all come together to create Flowserve.

Flowserve became incorporated as a public company on the New York Stock Exchange in 1997, but it's the legacy of our pioneering companies and people that set it apart from the competition. With over 230 years of industry experience under our belts, Flowserve is a trusted and respected leader in the flow control space.

Today, Flowserve is a publicly traded corporation with 16,000+ employees, operations in 50+ countries and 200+ facilities globally.
default