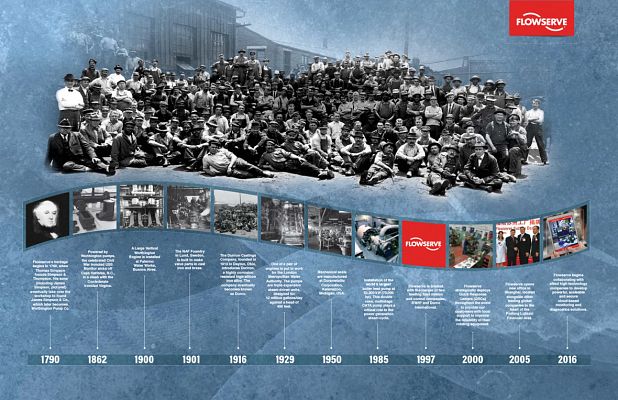 Over 200 years of helping customers succeed
Today's Flowserve is built on a rich and stable history of innovation. Although incorporated as a public company on the New York Stock Exchange in 1997, our heritage dates back to the founding of Simpson & Thompson in 1790 in Great Britain. This pioneering company later became Worthington Simpson Pumps, now part of the Flowserve family of brands.

Today, Flowserve is a publicly traded corporation with $4 Billion in annual sales, 15,000+ employees, operations in 50+ countries and 300+ locations worldwide.
default