Petrochemicals
Hero Summary
Every day in petrochemical plants all over the world, Flowserve pumps, valves and seals keep critical processes running safely, efficiently and with the operational flexibility needed to grow with demand.
Global demand for petrochemicals continues to accelerate, driven by the increasing consumption of polymers, plastics and derivative chemicals. And the petrochemical market is showing no signs of a slowdown. Experts project the demand for products produced from ethylene and propylene — namely, polyethylene and polypropylene — for consumer applications like packaging, automotive, and building and construction will continue to increase faster than gross domestic product (GDP) growth rates.
As a leading provider of industrial flow control solutions, Flowserve brings safe, cost-effective and high-performance products and services to our global customers. Whether for olefin cracking, polymer production or aromatics complexes, our high-efficiency pumps, valves, seals and energy recovery devices are hard at work in petrochemical plants all over the world.
Hero Image

Total cost of ownership, energy efficiency and equipment reliability
Total cost of equipment ownership, energy consumption and loss, availability and flexibility are critical to a petrochemical facility's success. Our ability to deliver complete, integrated flow control systems that are optimized for investment costs, energy efficiency, operational flexibility and scalability enables petrochemical plants to operate efficiently and grow with demand.
Regardless of the petrochemical process, Flowserve supports customers with state-of-the-art flow control specialty equipment and aftermarket services to keep critical processes up and running.
Flowserve delivers the following benefits to chemical facilities:
Unparalleled experience in the design and operation of high-efficiency fluid motion and control systems
Single point of contact and responsibility for all major equipment, including pumps, energy recovery devices, valves, actuation, control and positioners, mechanical seals, support systems and more
Equipment and system optimization to provide the lowest total cost solution
Engineering and technical resources for application support and ongoing lifecycle cost-reduction services
Local support of parts, repairs and service through nearly 200 global customer-focused Quick Response Centers
Condition monitoring and maintenance contracts that guarantee maximized customer equipment availability and optimized operating efficiency
Educational services that train customer personnel in the selection, operation and maintenance of pumps, energy recovery devices, seals, valves and actuators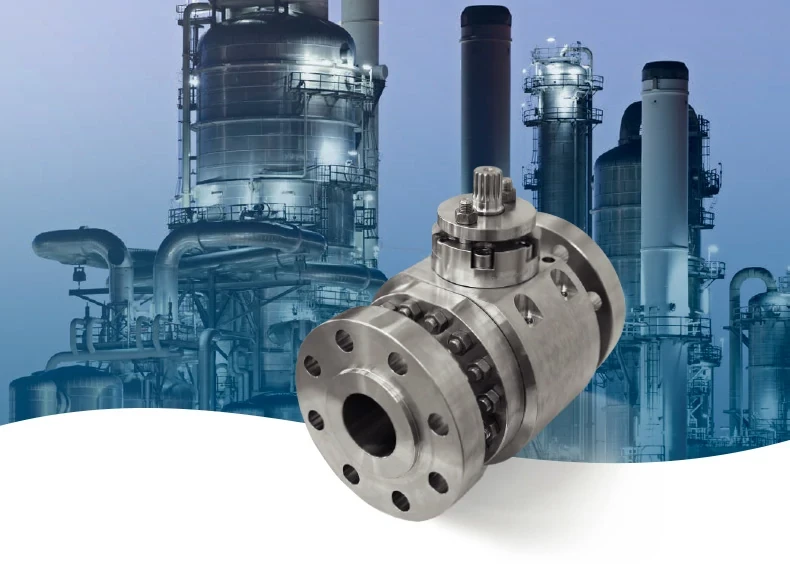 Experience and innovation
Petrochemical facilities rely on us for our unmatched materials and application expertise, deep understanding of detailed petrochemical systems, and extensive product and service offerings derived from many years of successful practice.
You'll find Flowserve equipment in most of the world's olefin crackers, polymer units and aromatics facilities. We have been a leader in the global petrochemical industry for more than a half-century and have partnered with some of the world's largest petrochemical industry customers, EPCs, contractors, developers and end users. These partnerships are responsible for advanced plants that feature sealless pumps, remote monitoring, predictive analytics, safe operations and other innovative technologies.
Ethylene crackers
Flowserve products enable petrochemical facilities to meet stringent energy consumption, flow and temperature control, compression and separation requirements — critical factors in the effective operation of gas and steam olefins crackers.
The Valtek® DiamondBack control valve is a revolution in anti-cavitation technology. It offers solid stability and unmatched performance in severe service applications. It is offered in a variety of materials, including tungsten carbide, for increased robustness and reliability in critical applications.
With multiple units installed globally, the horizontal, multistage, double-case BB5 pump is a high-pressure, multistage barrel pump with a proven track record in ethylene crackers and other chemical plants. It features optimized hydraulics and advanced material technologies to keep operating costs low and plants running profitably.
Polymer production units
Facilities manufacturing polyethylene, polypropylene and other specialty plastics require precise slurry handling, catalysts and co-monomer delivery, flow and temperature control capabilities. Selecting equipment and materials that can operate under high flow rates and precise temperature control is critical to the success of these plants. Pitting, crevice corrosion and stress corrosion cracking are significant challenges in processing various slurry and gaseous streams.
The AFH9500 pump — a high-pressure, loop reactor elbow pump — is an axial flow pump specifically designed for polyethylene, polypropylene production units and pilot plants. These pumps have reliably served the polymer industry for more than 50 years.
Our Valtek Valdisk™ BX butterfly control valve is a heavy-duty, double-offset valve engineered for high-capacity and low-pressure loss applications. It is ideal for handling slurries, steam, liquids and gas streams under high pressures and temperatures.
The Durco T4E lined plug valve is available in a broad range of corrosion-resistant materials — both metallic and non-metallic — with pneumatic or electric actuators for on-off modulating control applications. These valves provide a competitive total cost solution for commodity and specialty polymer production units.
Understanding the global chemical industry
We've worked with global chemical and petrochemical companies, government-backed fixed EPC projects as well as major EPC contractors for more than a half-century. Our dedicated chemical pump, valve and seal experts and project managers understand the unique business challenges these operations face.
For new grassroots projects, unit additions, debottlenecking, capacity expansions and upgrades, our dedicated global project managers, application engineers and commercial experts help design and implement the most efficient and technologically advanced systems and solutions. They work with your teams to understand your needs, select equipment, maximize overall efficiency, and optimize plant layout. They also work tirelessly to ensure installation and commissioning execution meet requirements and schedules.
For existing operations, we've invested in aftermarket services and supporting infrastructure to help plant operators manage risks. Our turnkey maintenance contracts guarantee equipment performance and efficiency. Monitoring and preventive maintenance service plans make sure you meet plant availability and throughput goals.
For more information on our products and solutions for the petrochemical industry, go inside our 3D Virtual Chemical Pharmaceutical Plant. Explore Flowserve VirtualPlant.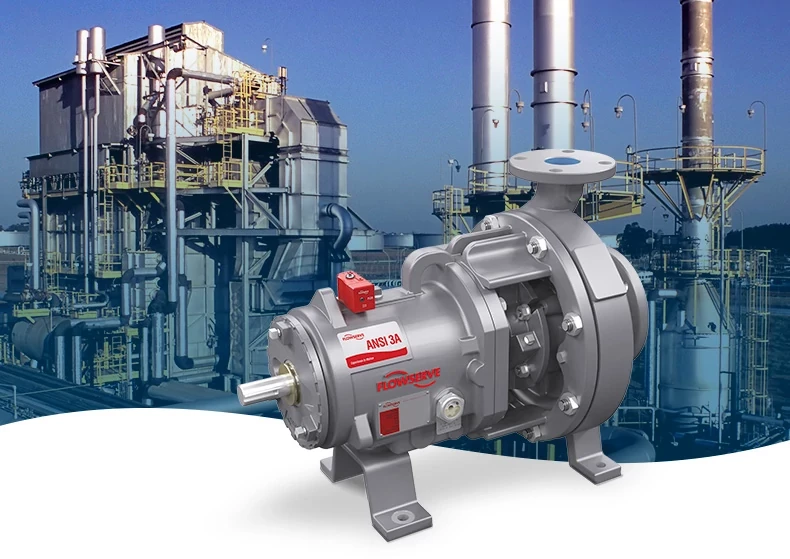 A complete, integrated flow control system
Flowserve is a single-source provider of complete, integrated flow control systems, bringing together:
Industry-leading pumps, valves and actuators
High-efficiency energy recovery devices
IoT capabilities
Aftermarket services
Unmatched materials expertise
Petrochemical-specific application knowledge
Operational performance support and efficiency improvement services
Chemical process pumps
High corrosion resistance, energy efficiency, and high-temperature and high-pressure performance are critical for pumps in petrochemical applications. Flowserve offers the industry's widest selection of proven pump types in a full range of materials and hydraulics to maximize performance and minimize lifecycle costs.
Mechanical seals
Mechanical seals are integral to the reliable operation of the pumps used in chemical plants. It's critical to specify the correct configurations and construction materials to maximize equipment uptime. With our expertise in metallurgy and the application of sophisticated mechanical sealing technologies, we excel in extending mean time between failure (MTBF) of critical rotating equipment in challenging petrochemical applications.
Featured mechanical seals include:
Valves
Chemical processes, particularly cracking furnaces in ethylene production units, require valves capable of handling large input streams at extremely high temperatures and pressures with precision control and reliability. These valves must also resist corrosion from chemical feeds like acid gas removal systems. Flowserve offers a complete range of valves and actuation products to suit the diverse applications found in chemical and petrochemical plants, including: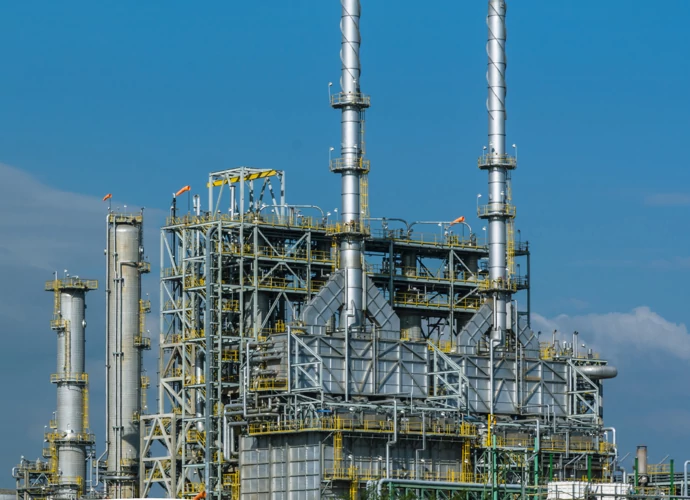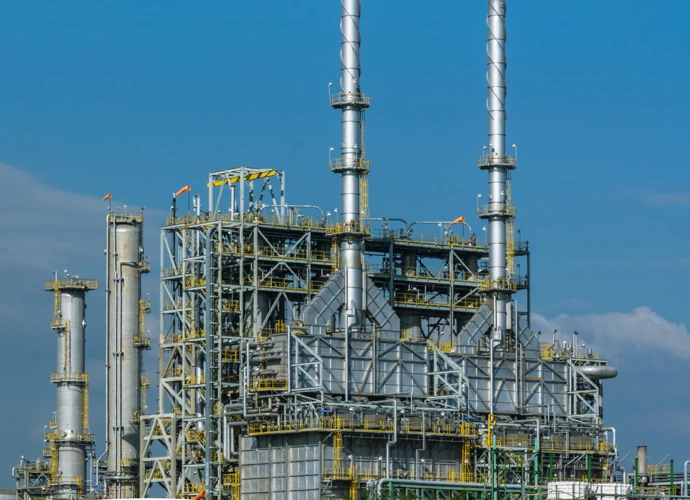 Ethylene Application Solutions Guide
A valuable reference for anyone associated with an ethylene cracker plant. This guide, written by Flowserve ethylene process experts, details which Flowserve products may be best-suited for providing flow control solutions to each specific plant application.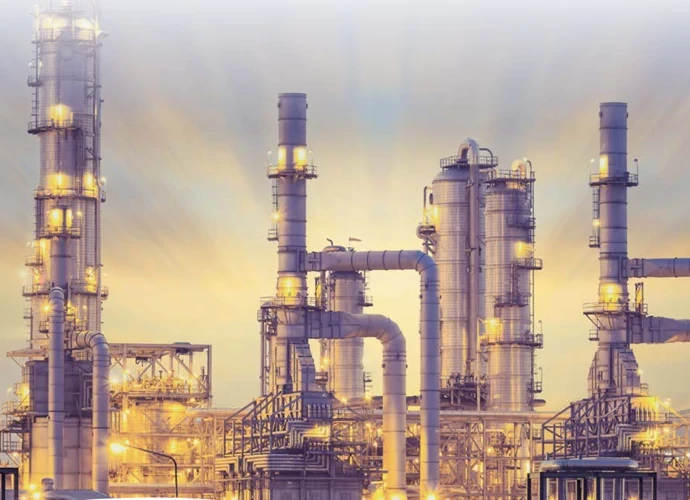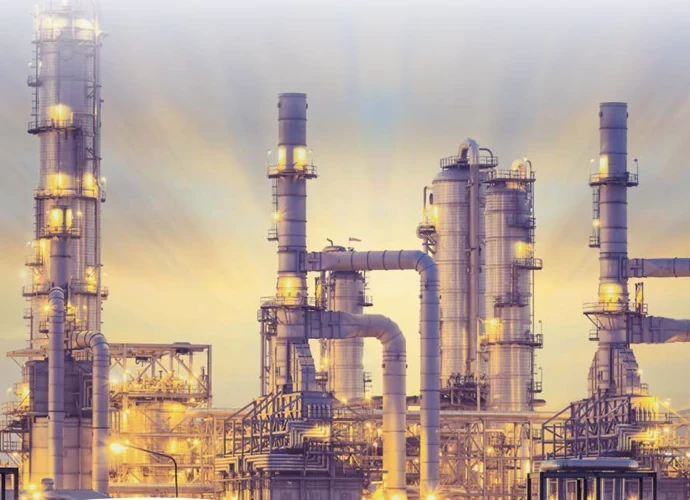 CTO-MTO Production Application Solutions Guide
A valuable reference for anyone associated with producing olefins within CTO/MTO processes. Written by our chemical production experts, it details the Flowserve products which may be best-suited for providing flow control solutions to each application.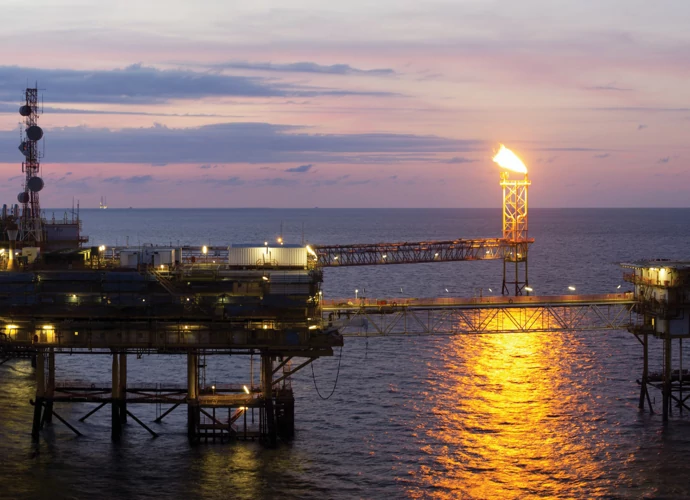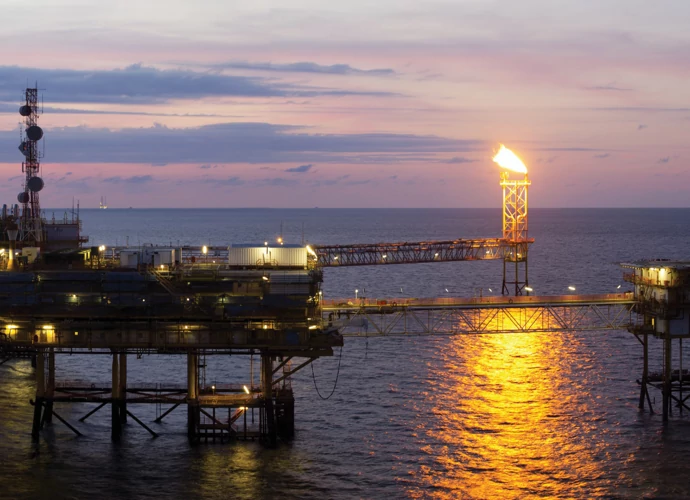 Safe and Efficient Flare Gas Recovery
For petrochemical plants, liquid ring compressors are a vital component of today's flare gas recovery systems. Learn how to evaluate and select the correct liquid ring compressors to ensure reliable, efficient and safe flare gas recovery.