Product Announcements | DECEMBER 2019
The HPX-V Vertical Inline Process Pump
The HPX-V vertical inline process pump is engineered to reliably withstand the harsh operating conditions often found in the oil and gas and hydrocarbon industries. Built on the proven design of our HPX horizontal process pump — a long-time workhorse in the oil and gas industry — the HPX-V pump is ideal for high-pressure, high-temperature applications where installation space is limited.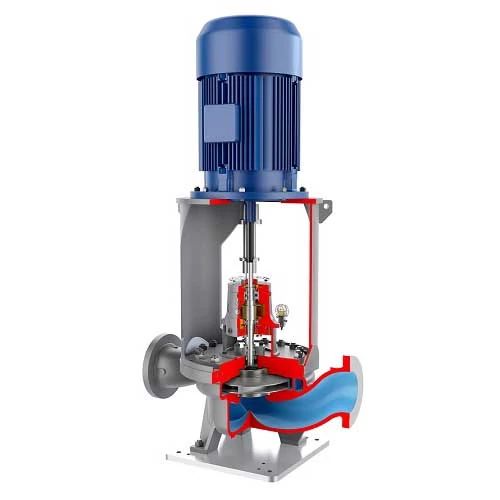 Industry-leading performance in a space-saving design
The compact design of the HPX-V pump offers a space-saving alternative to horizontal process pumps in upstream and downstream services. Because the pump is engineered to withstand nozzle loads beyond ISO 13709/API 610 requirements and meet stringent ISO 21049/API 682 emissions requirements, customers don't have to sacrifice hydraulic performance for space savings.
Multiple configurations for precise hydraulic coverage
A comprehensive range of configurations and hydraulic coverage enables precise selection for the best operating efficiency. Customers can configure the HPX-V pump with specialized impellers, inducers, diffusers, coke crushers and other components to fine-tune performance to meet specific needs.
Cost savings from parts interchangeability
The HPX-V pump uses the same impeller, wear rings and bearings as the HPX horizontal pump. It also has the same shaft diameter under its seal. This interchangeability enables customers to standardize parts between pump lines, reducing spare parts inventories.
Accommodates a variety of seal configurations
The pump's seal chamber accommodates a wide range of seals, including dual pressurized and unpressurized cartridge types for the most severe services. A full complement of API 682 seal flush piping plans is available.