Single Case Pumps - Axially Split - Multistage - DMX
Search Sales Contacts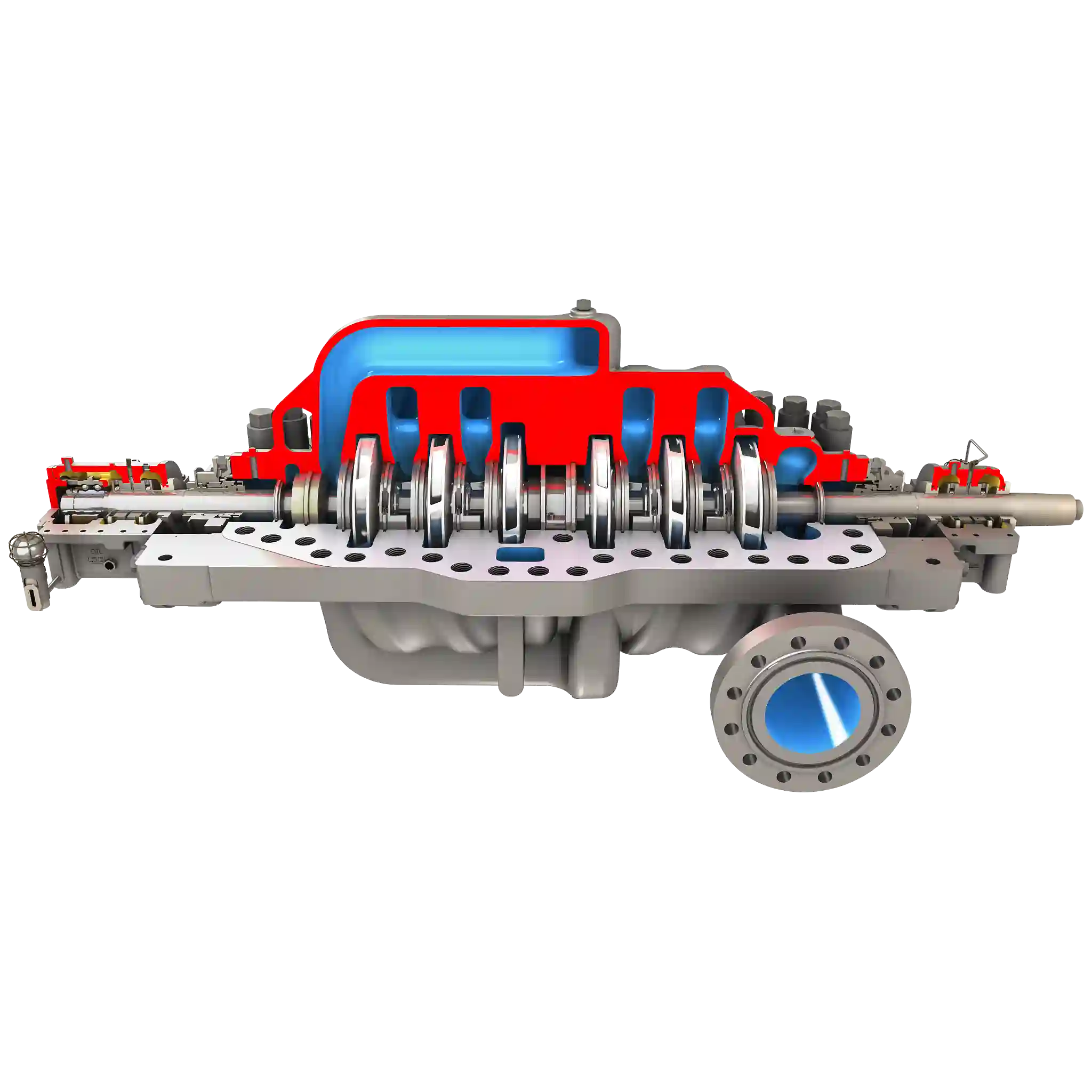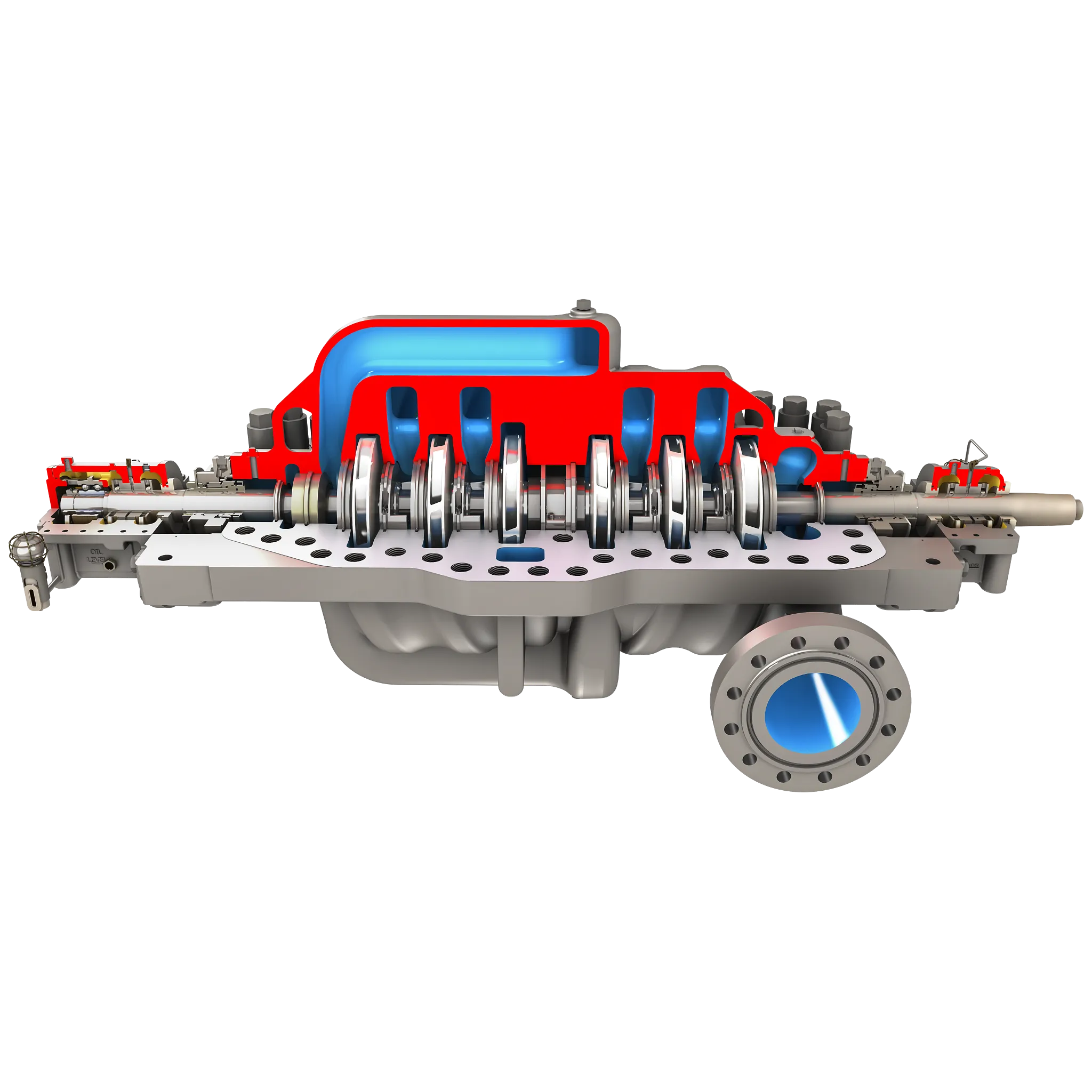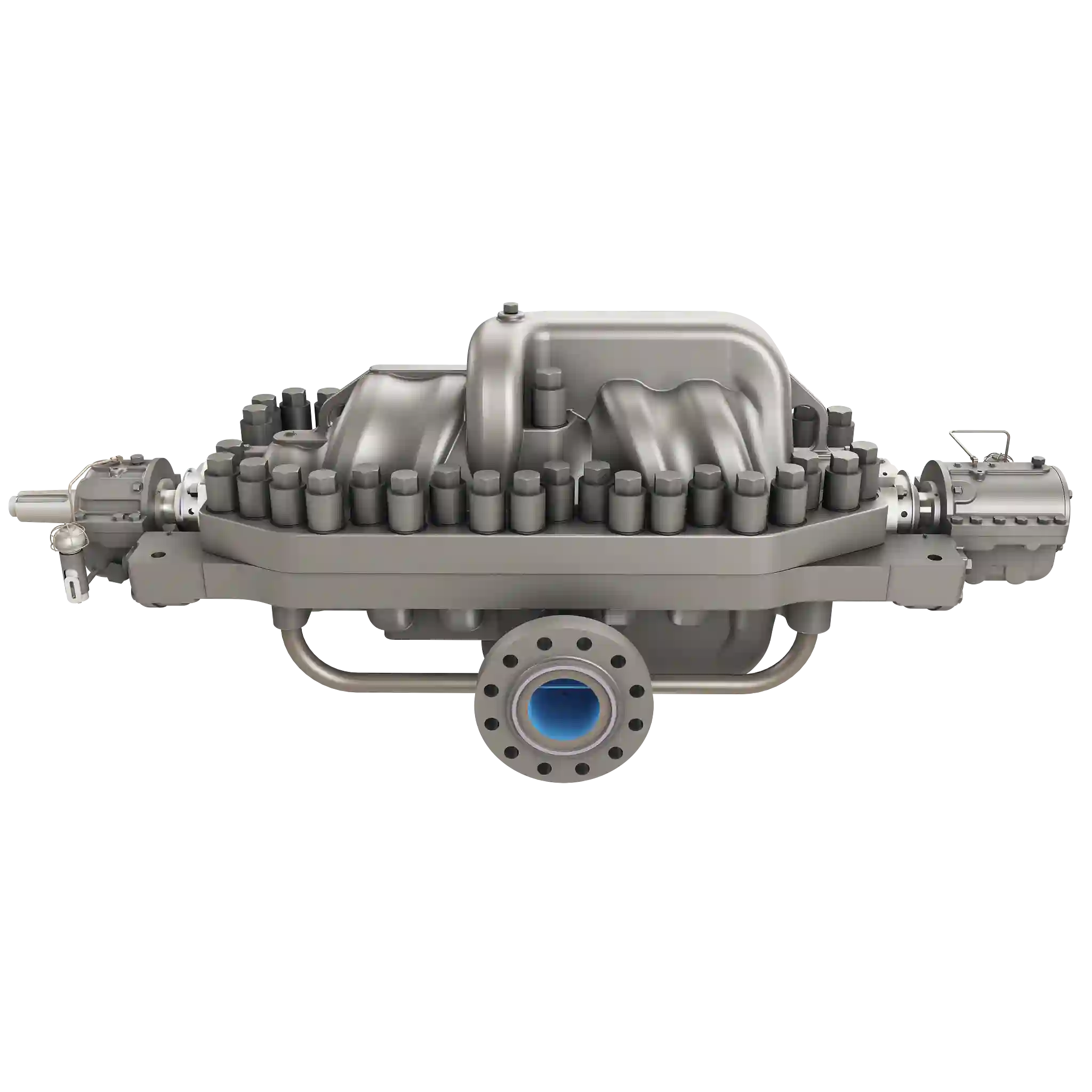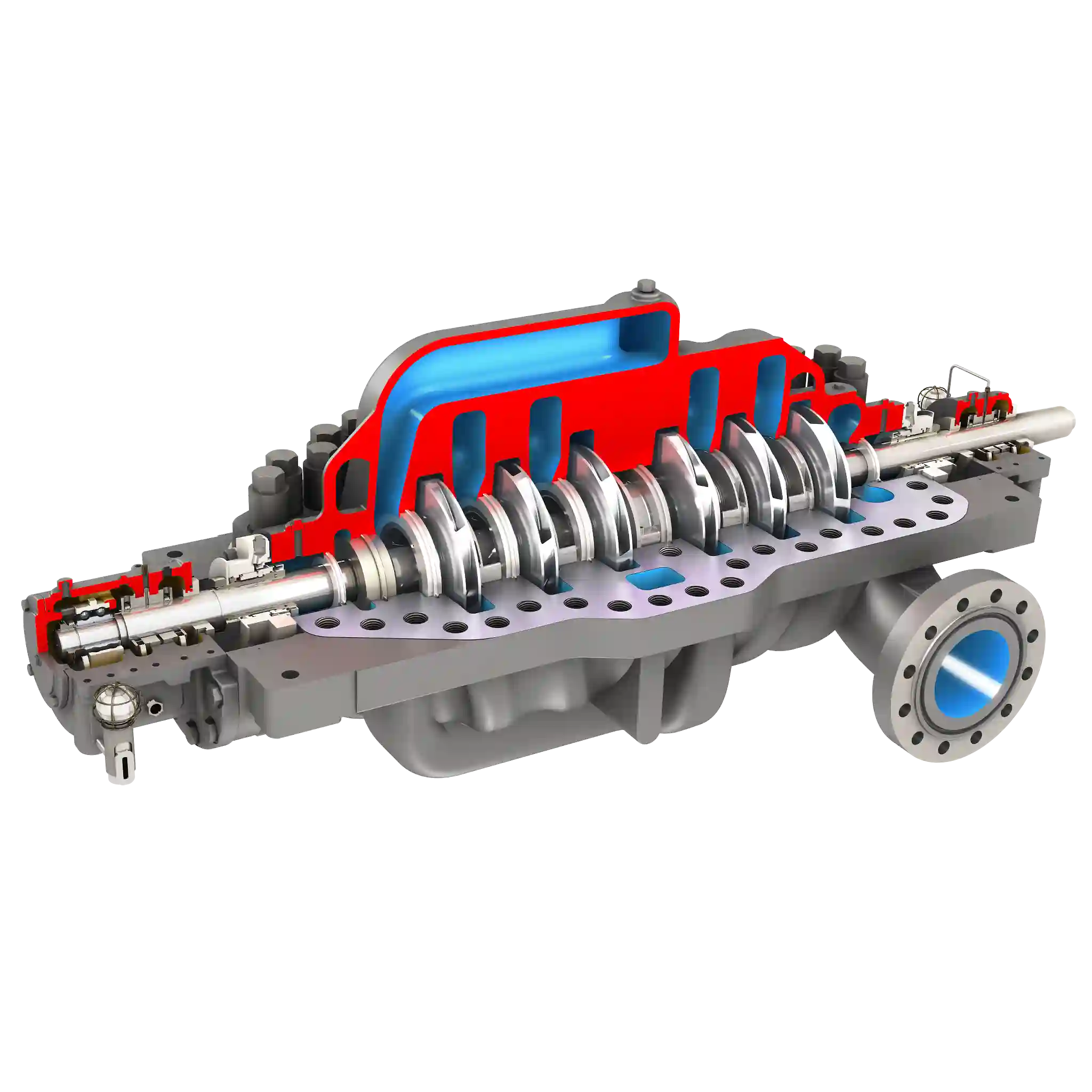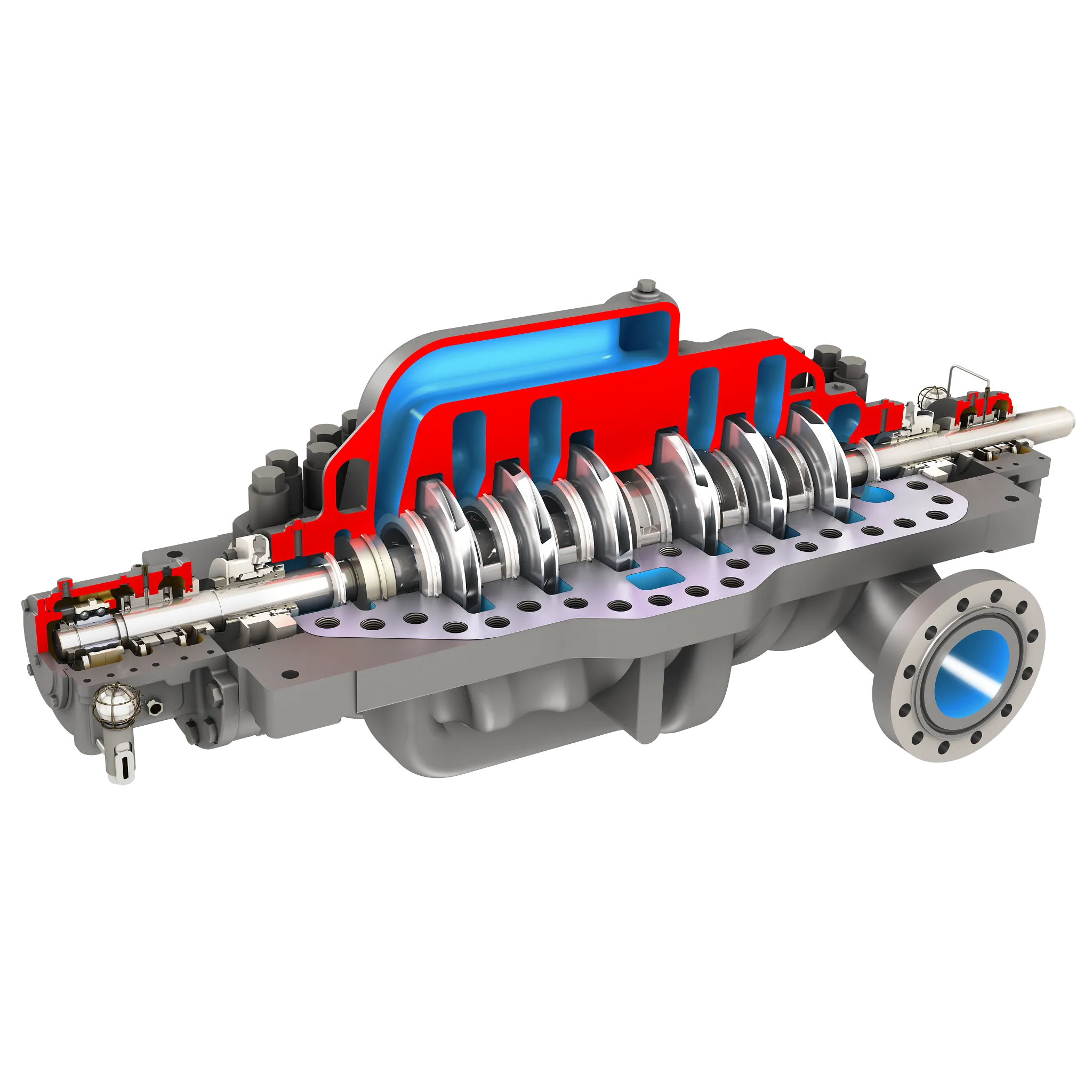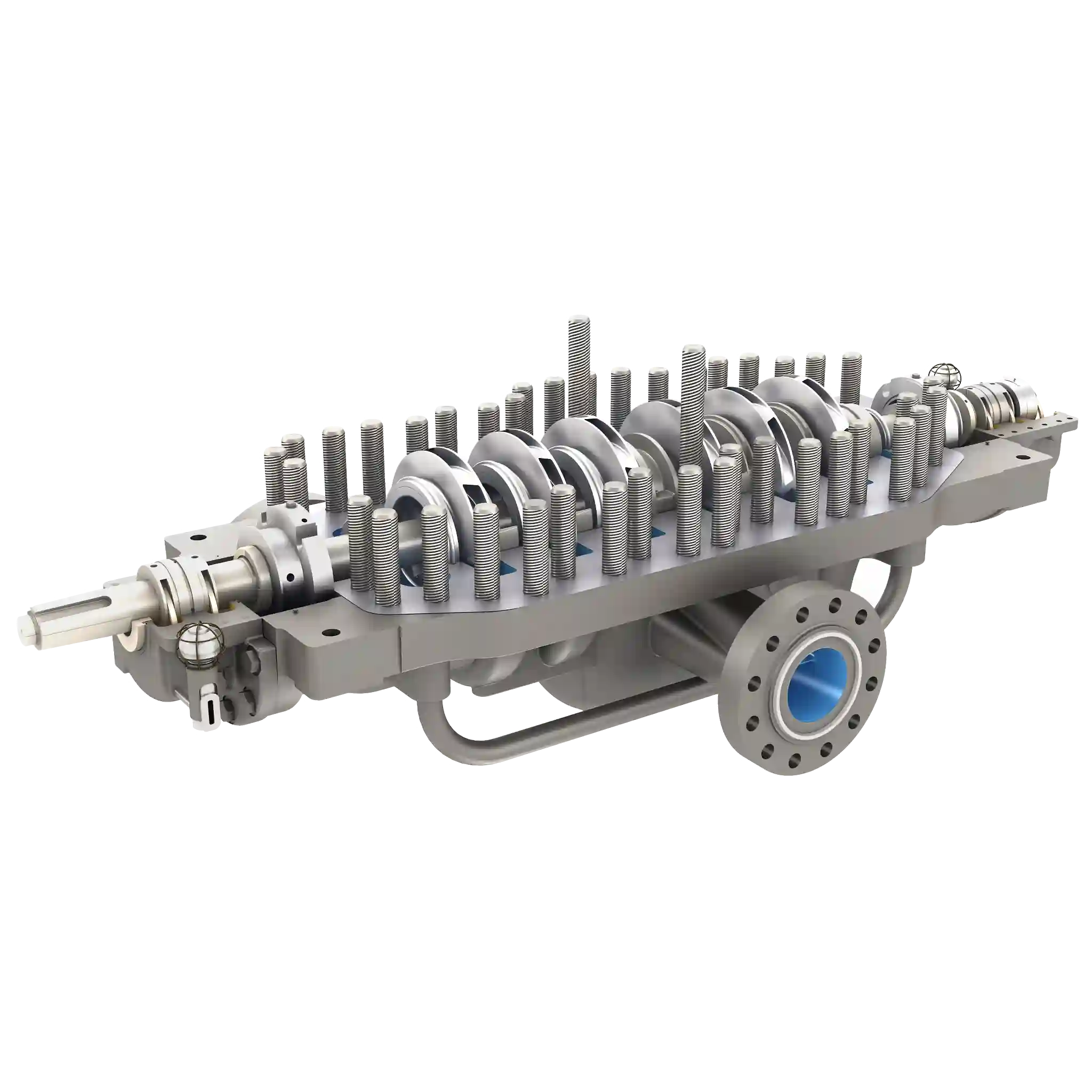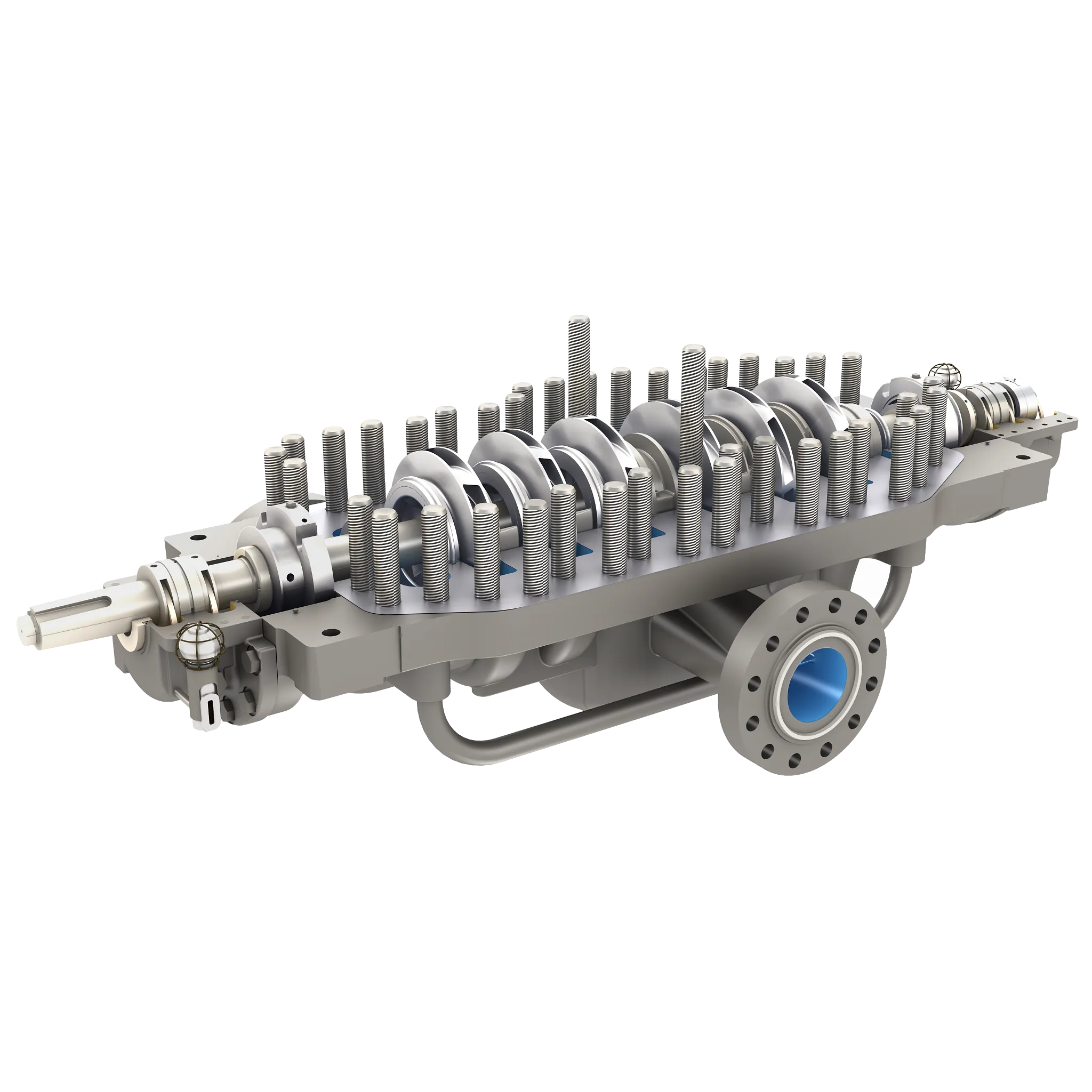 SubType
Single Case Pumps - Axially Split - Multistage
About this product
The Flowserve DMX multistage, axially split pump is compliant with API 610 (BB3) and engineered for long-lasting performance in high-pressure, heavy-duty applications. Its comprehensive hydraulic range, along with numerous materials, bearings and lubrication options, allow for precise selection to ensure the best hydraulic fit, high operating efficiency and stability for each application. Watch Videos
The Flowserve DMX pump is a proven workhorse. It is ideal for applications involving high-flow, high-pressure movement of water, hydrocarbons, CO2 and other process liquids. It is particularly well suited for use in refinery process, pipeline, boiler feed water and amine services, where high-efficiency operation and uncompromising reliability over a wide flow range are of the utmost importance.
...
Read more
Read less
---
---
IoT Compatible
RedRaven Ready
Dual Volute Casing
Dual volute casings are horizontally split and cast in two halves, each designed for the high pressure and externally applied nozzle loads which these pumps are subject to. Cap nuts, arranged on the top casing allow easy and safe upper-half casing removal for rotor inspection and maintenance. Suction and discharge nozzles are integrally cast with the lower half casing, permitting disassembly of the pump without disturbing piping connections.
The pump mounting feet are cast integral with the lower half casing. This locates the feet close to the pump horizontal centreline so that unit alignment is maintained when operating at elevated temperatures.
Stuffing Boxes
Stuffing boxes are cast integrally with the pump casing and are designed to accommodate various mechanical seal types and packed box arrangements. A pump balance line returns high pressure pump leakage back to the pump suction nozzle after it is broken down across a throttling bushing, thus allowing both stuffing boxes to operate at pump suction pressure.
Stuffing box bushings are utilized to develop an ideal environment for the mechanical seal and back-pressure the flow of seal injection liquid, presenting the seals with an ideal environment for long life.
Exposed shaft areas are fitted with a shaft guard to prevent injury. These guards also sufficiently vent emissions, liquid, or vapor, as well as allow for visual inspection without the removal of the guard.
Impellers
Impellers are closed design type, radial flow design for optimum hydraulic performance and efficiency. Large-eye, single-suction or alternate double-suction first-stage impellers are utilized depending on the NPSH available on a given application. Each dynamically balanced impeller is keyed to the shaft and mounted with a shrink fit against a fully retained split ring. The combination of shaft keys, interference shaft fit, and hydraulic force of each impeller in the direction of the impeller split ring ensures that each impeller is positively locked in position on the shaft

Rotors
Rotors are assembled on large diameter shafts with minimal bearing spans to resist undue deflection, especially during operation at off peak conditions. Shafts are provided with incremental steps at each impeller fit to allow for easy and accurate rotor assembly
Bearings
The DMX pump's opposed impeller arrangement and dual volute design combine to produce pumps with low radial forces and optimum axial balance over a wide range of operating conditions, thereby maximizing expected bearing life. Bearings are available in ball radial/ball thrust, sleeve radial/ball thrust and sleeve radial/Kingsbury type thrust arrangements
Baseplates
Baseplates are reinforced welded steel drain type common to both pump and driver. Sub bases under the pump only or skid type non-grouted baseplates can also be provided
Couplings
Couplings are the flexible spacer type selected to suit operating speed, horsepower and service requirements
Horizontally Split Channel Rings
Horizontally split channel rings and centre bushings allow the rotor to be easily assembled, inspection for wear and dynamically balanced.
Standards
API 610 (BB3)
Hydraulic Institute
Customer Specification
Operating Parameters
Flows to 5,678 m3/h (25,000 gpm)
Heads to 2,712 m (8,900 ft)
Pressures to 275 bar (4000 psi)
Temperatures to 204°C (400°F)
Speeds to 6,000 rpm
Specific gravities down to 0.35
Size Range: 3 to 18 inches
DMXH
High Pressure DMX
DMXD
Double Suction First Stage DMX
DMXDH
High Pressure DMXD
DMXT
Hydraulic Turbine DMX
DMXDT
Hydraulic Turbine DMXD
DMX-RO
Desalination HP Feed DMX