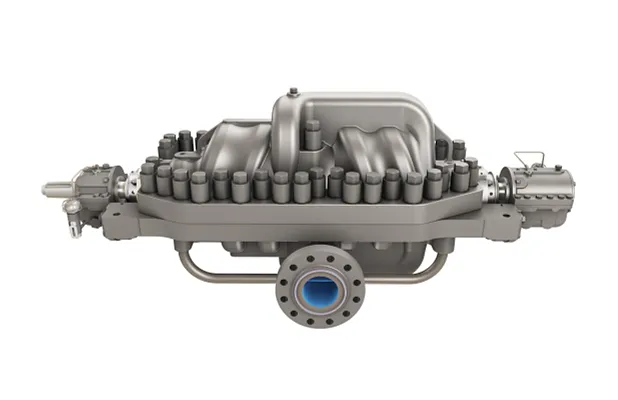 A Proven Design, Trusted Worldwide
Boasting a comprehensive range of hydraulic coverage, the Flowserve DMX axially split, multistage pump is engineered, optimized, and built for high-pressure, heavy-duty applications. With more than 15,000 units supplied, it's the first choice for critical jobs involving the movement of water, hydrocarbons, CO2 and other process liquids in nearly every industrial segment.
Watch Video
default
Features and Benefits
The DMX permits precise selection to ensure the best hydraulic fit, operating efficiency and stability. This versatility helps to minimize operating expenses and extend mean time between repairs. Available in numerous sizes, hydraulics and material combinations, DMX pumps are particularly well suited for use in process charge, pipeline and injection services where uncompromising reliability over wide flow ranges is of utmost importance.
Use any of the links below to watch short videos about key benefits of the Flowserve DMX.
Watch Videos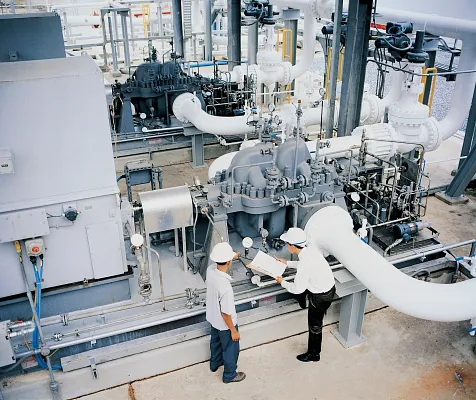 The DMX is engineered to perform reliably at the required hydraulic capacity while mitigating thrust loads. In addition to ensuring reliable performance, bearings and seals last longer thanks to an innovative design that optimizes axial and radial thrust balance over the full operating range, virtually eliminating shaft deflection and vibration. This inherent hydraulic balance allows both seal chambers to operate at pump suction pressure.
Watch Video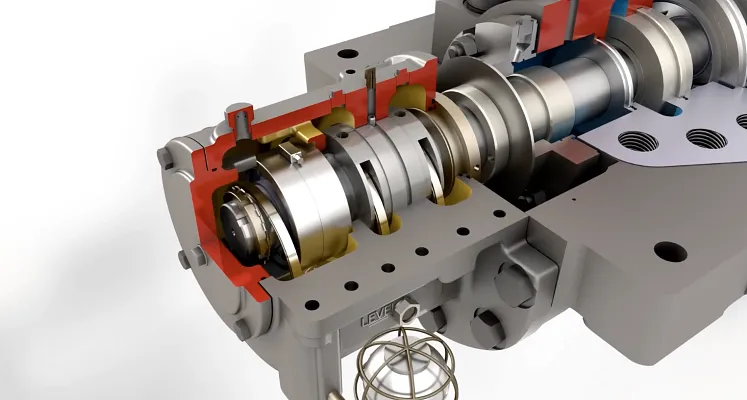 The DMX is offered with a variety of bearing and lubrication designs, including:
- Standard self-aligning, anti-friction radial bearings
- Thrust consisting of two single-row, angular-contact anti-friction bearings
- Split-sleeve radial and ball thrust
- Split-sleeve radial and tilting pad thrust
Standard lubrication is via an oil ring system, which incorporates a constant-level oiler and a sight glass. This system prolongs bearing life by ensuring oil penetrates the bearings without foaming. Oil mist and pressure lubrication options are also available.
Watch Video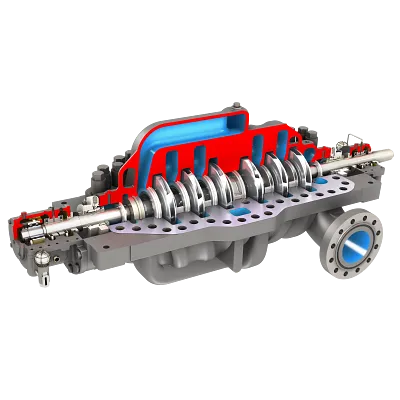 The DMX offers many choices and options to ensure precise hydraulic fit while optimizing efficiency and reliability. This design flexibility permits thousands of possible pump set configurations.
Destaging and interstage takeoff are two of the most commonly requested options, but many more are available. Consult your local Flowserve representative for recommendations that best fit your unique application.
Watch Videos
default