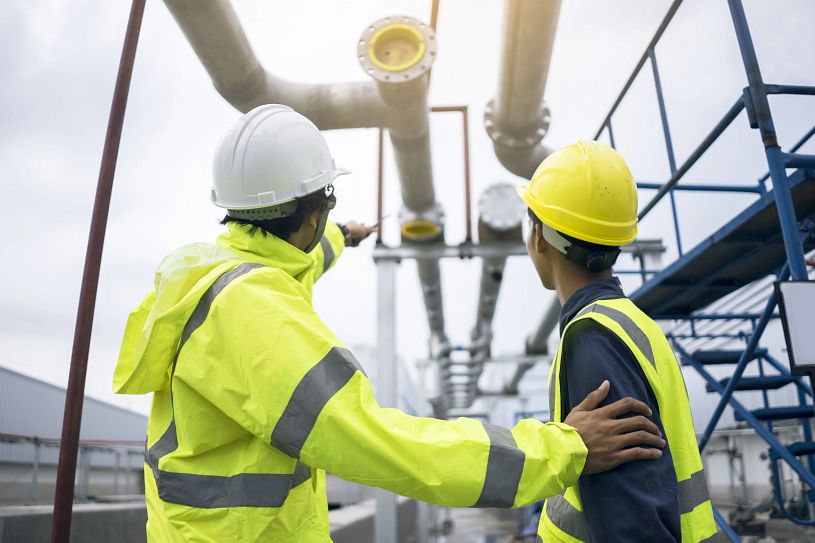 Need to install new equipment?
Rotating equipment experience more failures during startup than at any other time in their lifecycles. But, following the correct installation and startup procedures can lead to longer equipment life, greater reliability, and lower maintenance and operating costs.
Prolong equipment life by installing and commissioning equipment correctly and safely.
At installation, Flowserve can get your equipment up and running quickly without missing a detail. Our engineers follow the industry's most rigorous installation standards, so you can be confident that critical equipment is installed and commissioned correctly and safely.
Services offered
Whether installing mission-critical equipment or ancillary support systems, our engineers manage:
Foundation preparation and base-plate grouting
Pipe and pump bolt-ups, alignments and inspections
Flush and lubrication system installation and testing
Functional verifications of control systems and electronics
Pump and motor pre-rotation checks
Laser alignments
Safety inspections
Startup and operating procedure developments
When it's time to remove your equipment, maintaining its integrity without compromising personnel safety can be a hard balance to strike. With our extensive equipment knowledge and large support vehicle fleet, Flowserve can quickly, safely and conveniently dismantle, decontaminate and remove your largest assets.
View our Long-term agreement to learn how our installation, commissioning and related services can enhance equipment life and reliability and lower maintenance and operating costs.