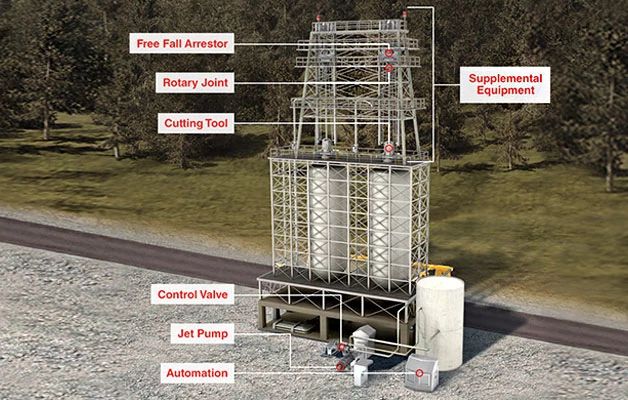 Industry-Leading Decoking Systems
The world's most advanced hydraulic decoking systems from Flowserve provide more than 200 refineries with optimized output, increased reliability and unparalleled personnel safety. Whether your decoking unit (DCU) requires new equipment, system upgrades or replacement parts, we can provide a complete and proven solution globally along with superior aftermarket support to keep your operation safe, efficient and profitable.
Our engineers design and build each decoking system to optimally match the unique characteristics of your site's DCU configuration and feed slates.
default
Pioneer of decoking systems
We leverage more than 80 years of decoking experience from our Worthington®, Pacific® and IDP® heritage brands; Flowserve Worthington designed and manufactured equipment for the world's first hydraulic decoking installation. Since then, we have pioneered significant advancements in integrated systems consisting of decoking equipment, jet pump trains and controls that maximize reliability, minimize maintenance costs, and can help you realize fail-proof DCU safety. Watch our Decoking System Overview Video.
Discover more about how Flowserve can help you enhance refinery performance with proven expertise in decoking equipment and systems.