Decoking System - Decoking Control Valve (DCV)
Search Sales Contacts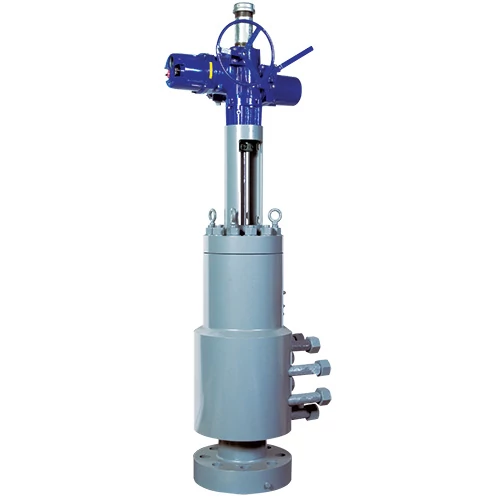 About this product
The Flowserve Decoking Control Valve (DCV) features a proven, simple design with minimal moving parts to provide cost-effective, trouble-free operation. This single valve controls the flow from the high-energy jet pump and provides three distinct functions:
Recirculation (bypass) flow control for pump protection
Pre-fill of decoking lines and hoses at a predetermined flow rate to prevent water hammer
Full flow to the decoking tool nozzles. Very low pressure drop (high Kv [Cv]) in full flow for reduced energy consumption

When maintenance is required, the DCV's cartridge design allows for quick change-out without the need to disconnect any flow path flanges. Depending on site set-up, this change can be accomplished in less than one shift, reducing downtime and minimizing maintenance costs.
Flowserve's decoking system is fully integrated. Watch these videos to see our individual components.
...
Read more
Read less
Cavitationless design utilizes stacked orifice plates to gradually drop pressure across the valve without damaging internal components.
Single-stem operation protects pump and assures correct flow path.
Non-clogging design passes particles up to 3 mm (1⁄8 in).
Cartridge design features orifice stacks for ease of maintenance.
Simple installation is suitable for direct mounting on the jet pump.
Instant return to any operating mode upon command
Seatless design available (sliding seal cartridge)
Compatible with electric or pneumatic actuators"
Specifications
Sizes: 6 x 6 x 3 in
Flange ratings: Class 1500 or Class 2500
Body Material: carbon steel standard; optional 316 SS, F6NM, carbon steel body fully lined with 309 SS