Decoking System - Jet Pump
Search Sales Contacts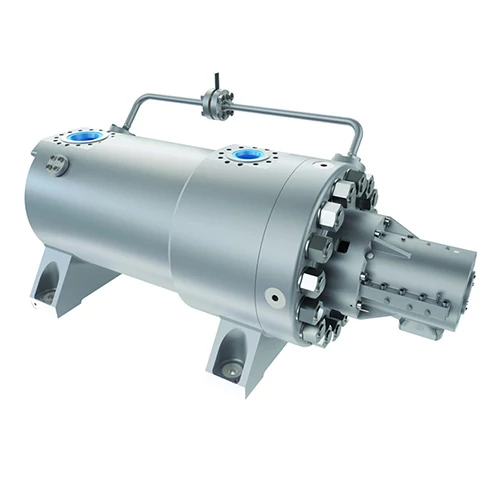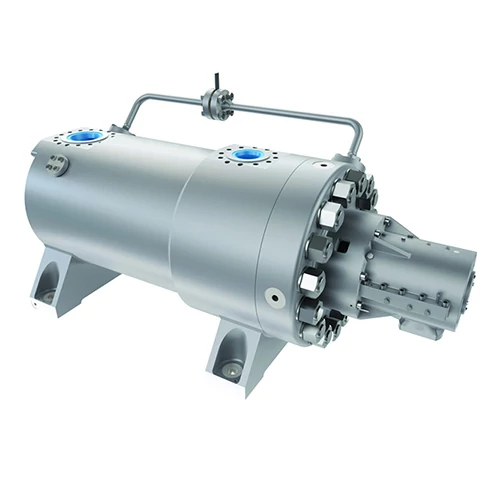 About this product
Built to meet or exceed the latest edition of ISO 13709/API 610 (BB5), the WIK jet pump from Flowserve is a multistage, double-case barrel pump with tandem (in-line) impellers. Its unique low specific speed hydraulics and extra heavy-duty stiff rotor design are engineered for reliable performance and operation. It is well-suited for special purpose, unspared and high-power density applications.
Flowserve's decoking system is fully integrated. Watch these videos to see our individual components.
...
Read more
Read less
Back pullout, cartridge-style construction enables quick replacement of inner case sub-assembly to minimize downtime. The inner case sub-assembly includes the rotor, diffusers, discharge head, suction head, seals and bearing assemblies.
Stiff rotor design with large-diameter shaft is thermally stabilized to eliminate potential distortion from residual stresses.
Precision-cast, low specific speed impellers are statically and dynamically balanced. In high-speed applications, they are double-keyed and positively secured against axial movement. A variety of first-stage impeller designs are available to meet NPSH conditions.
Multi-vane, radially split diffuser and channel ring collectors eliminate radial imbalances and ensure repeatable performance.
Single-diameter balance drum compensates for residual axial thrust produced by tandem impeller arrangement.
ISO 21049/API 682 seal chamber accommodates numerous types of mechanical seal configurations.
Optional opposed impeller construction (model WIKO) is available for discharge pressures over 450 bar (6,615 psi). The opposed design balances the hydraulic thrust generated by the impellers.
Pressure dam radial sleeve bearings and Kingsbury thrust bearings with lube oil system are standard. These heavy-duty bearings minimize pump vibration and enable reliable operation at high speeds.
Per the Duncan Hood Chart, the WIK jet pumps fall within "Large shaft, wet running". This means that when pump is static, rotor (between bearings) will not contact stator. When pump is dynamic, Lomakin effect is necessary to help stabilize the rotor.
ISO 13709/API 610 (BB5)
ISO 21049/API 682
Flows to 1,590 m3/h (7,000 gpm)
Discharge pressures to 450 bar (6,500 psi)
Temperatures to 450°C (840°F)
Speeds to 9,000 rpm
Direct drive
Gear
Voith coupling