Decoking System - Rotary Joint
Search Sales Contacts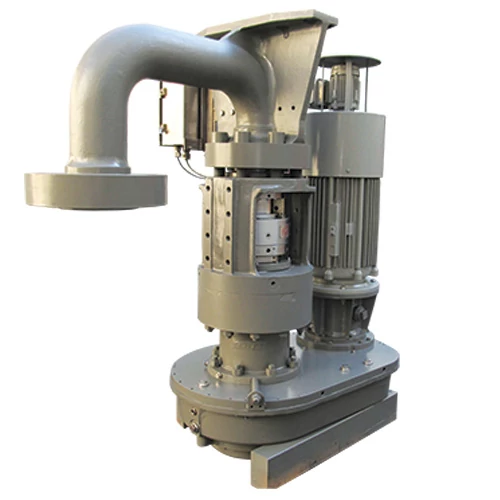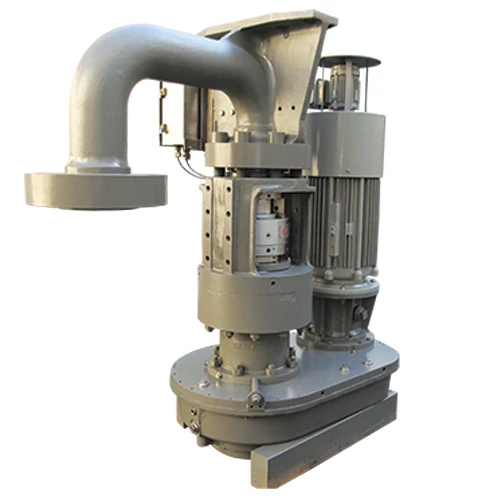 About this product
The Flowserve Rotary Joint is robustly designed to support the suspended loads experienced in decoking units. It serves two key functions. First, it transfers water from the decoking hose to the drill stem and has a sealing system to allow the high-pressure water from the jet pump to pass into the rotating drill stem without leakage. Second, it provides rotational movement of the complete drill stem and cutting tool assembly by way of a driver mounted on it.
Flowserve's decoking system is fully integrated. Watch these videos to see our individual components.
...
Read more
Read less
Two flange sizes – 125 mm (5 in) 250 PN (1,500 lb) or 400 PN (2,500 lb) inlet flanges with compact flange connections to match the drill stem connector
Rotary Joint drive options – Air piston, electric-over-air, hydraulic or electric motor (with VFD)
Standard dual seal increases reliability with a three-year design life; secondary seal allows six additional months to plan for maintenance
Integrally cast, single-piece gooseneck and support cage eliminates welds and reduces corrosion.
Upgrades for legacy Rotary Joint tools

Convert packing to a dual seal.
Convert vertical air motor to horizontal motor with right-angle gear.
Upgrade Unibolt coupling to direct connect RTJ flange with drill stem.
Convert to integral cast single-piece gooseneck and support cage.
Add rotary joint stiffeners to bonnet.
Convert to heavy-duty bearings that further extend service life.
API 8A and 8C
Pressures to: 430 bar (6,230 psi)
Speeds of 2 to 17 rpm
Rotates 30 m (100 ft) to 45 m (140 ft) drill stem lengths
Carries axial hydraulic loads in the magnitude of 190,000 J (140,000 ft-lb) through its main thrust bearing