Digital Positioners - Logix 3800
Search Sales Contacts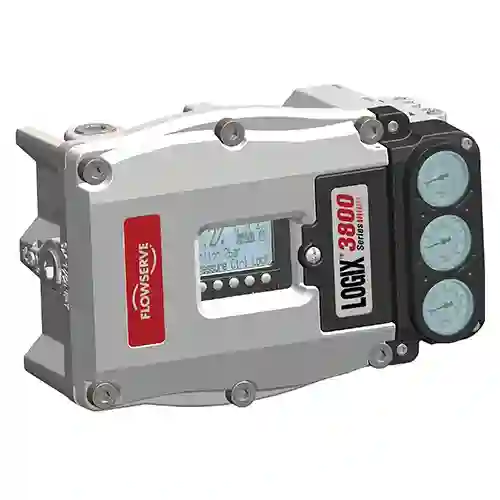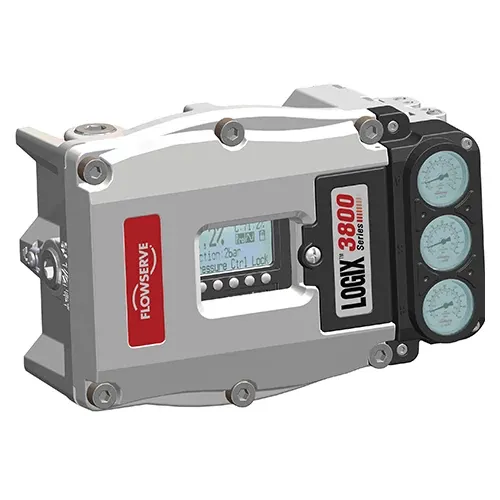 SubType
Digital Positioners
About this product
Compatible with linear and rotary valves and actuators, Logix 3800 digital positioner delivers high reliability in tough environments. It provides unparalleled modularity and versatility within a single unit. Its ability to handle double- or single-acting, linear and rotary applications reduces inventory and operating costs. Installation is simplified with an innovative, one-button quick calibration feature.
...
Read more
Read less
Robust and reliable
Trouble-free performance in demanding applications is ensured by the shielded, dual-element, non-contact, magneto-resistive position sensor and temperature- compensated, dual-poppet pneumatic relay. The rugged, modular design provides protection from dirt and water ingress (IP-66), impact and vibration.

Easy configuration and calibration
Innovative quick calibration feature greatly simplifies commissioning. One-button setup automatically configures the zero, span and gain of the positioner for most valves in less than 60 seconds.

Predictive diagnostics
Powered by ValveSight DTM, the Logix 3800 has five on-board pressure sensors that enable operators to identify and assess the severity of developing problems so action can be taken before a critical event.

Application versatility
Broad application versatility with industry-leading communication technologies, including analog, HART, Foundation Fieldbus, 4-20 or discrete I/O signals. Optional module to remotely locate the positioner from the control valve. Compatible with a variety of valve and actuation configurations

Increased safety
Intrinsically safe, non-incendive and explosion-proof design from -52°C to 85°C (-62°F to 185°F) ensures safe, reliable operation in hazardous conditions. Certified for use in explosion-proof Exd IIC hazardous locations.

Greater air capacity
Up to 80% more air capacity with minimal air consumption is made possible by the double-poppet technology.
SIL 3 Capable
ATEX/IECEx
Air Cap: 30.6 Nm3/h @ 4.1 bar (18 SCFM @ 60 psi)
Air Con: 0.082 to 0.637 Nm3/h @ 4.1 bar (0.048 to 0.375 SCFM @ 60 psi)
Repeatability: ≤0.25%
Temp: -52°C to 85°C (-61.6°F to 185°F)
Materials: Copper free Aluminum, Stainless Steel
Logix™ 3800 Digital Positioner
The Flowserve Logix 3800 digital positioner helps plant owners and operators maximize production while minimizing operating costs. It's the choice for applications that require a balance of technological sophistication and long-lasting reliability in tough environments within the oil and gas and chemical industries.
Logix™ Zero-Bleed Automation Package
Smart pneumatic control delivers high-end controllability, reducing to zero all emissions during steady-state operation. It makes pneumatic process control simple, effective and environmentally friendly.
The Logix 3800zb control unit is the heart of the Logix Zero-Bleed automation package. It enables operators to comply with environmental regulations while also reaping all the benefits of next-generation, smart technology.