Durco Mark 3 ISO Metallic, Sealed, ISO Chemical Process Pump
Search Sales Contacts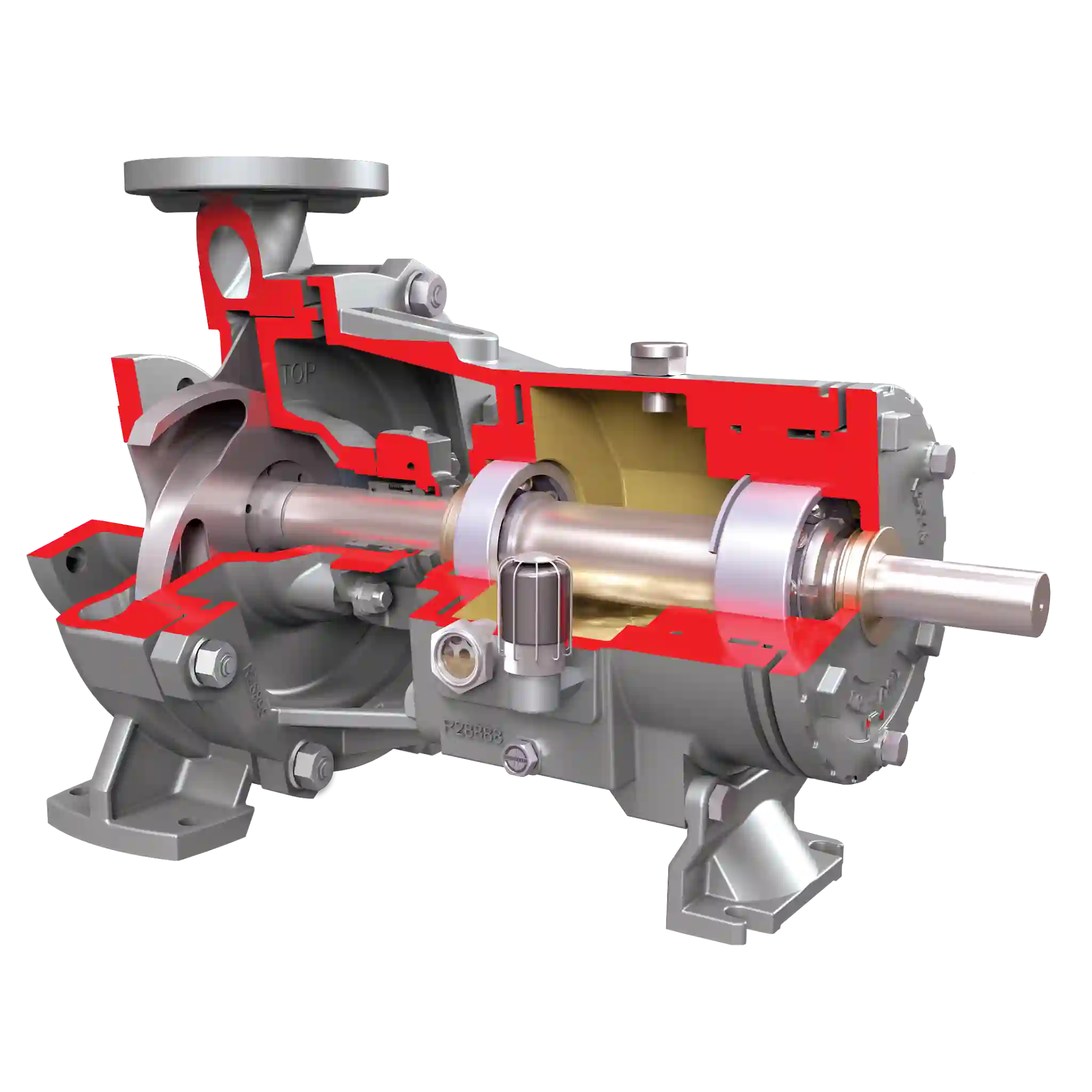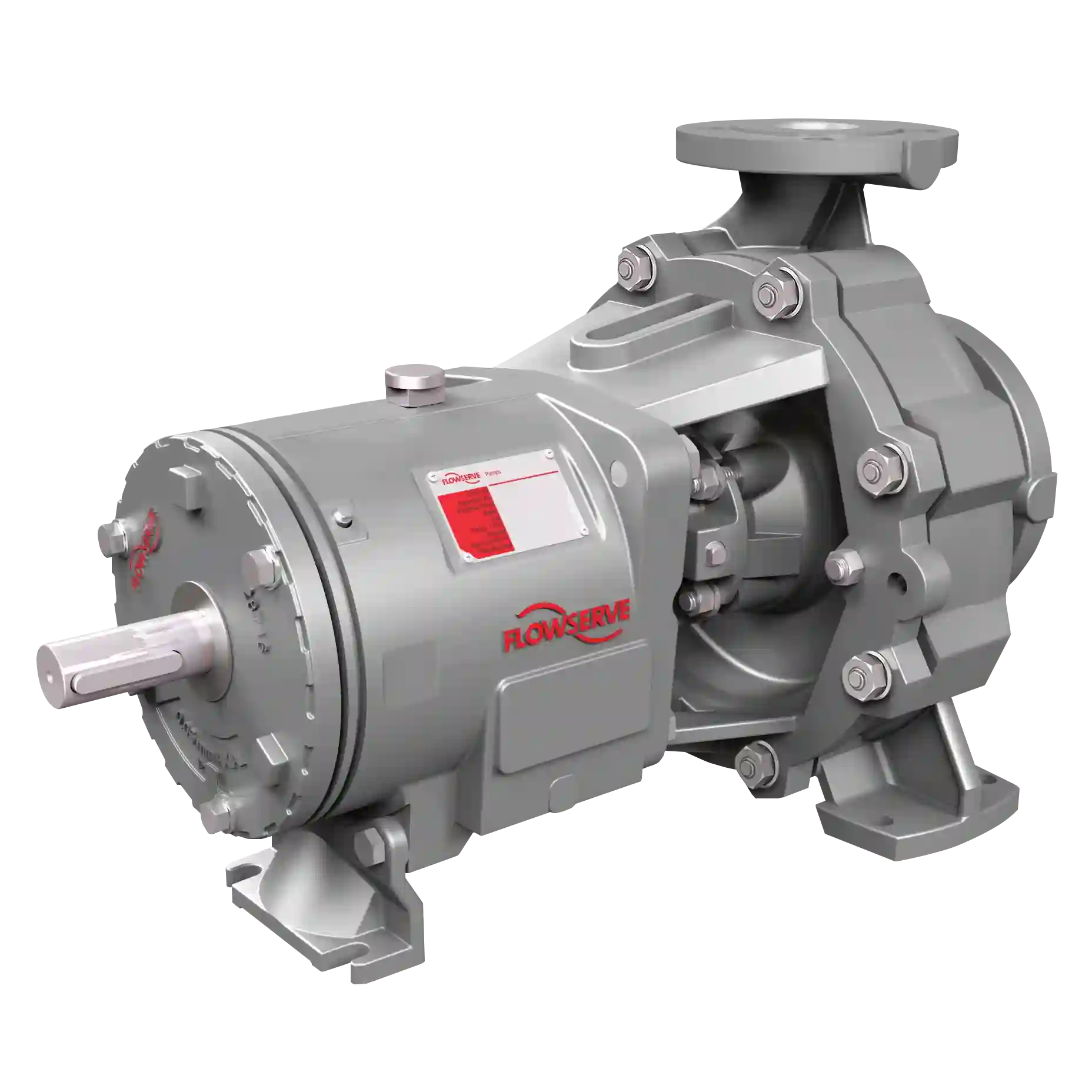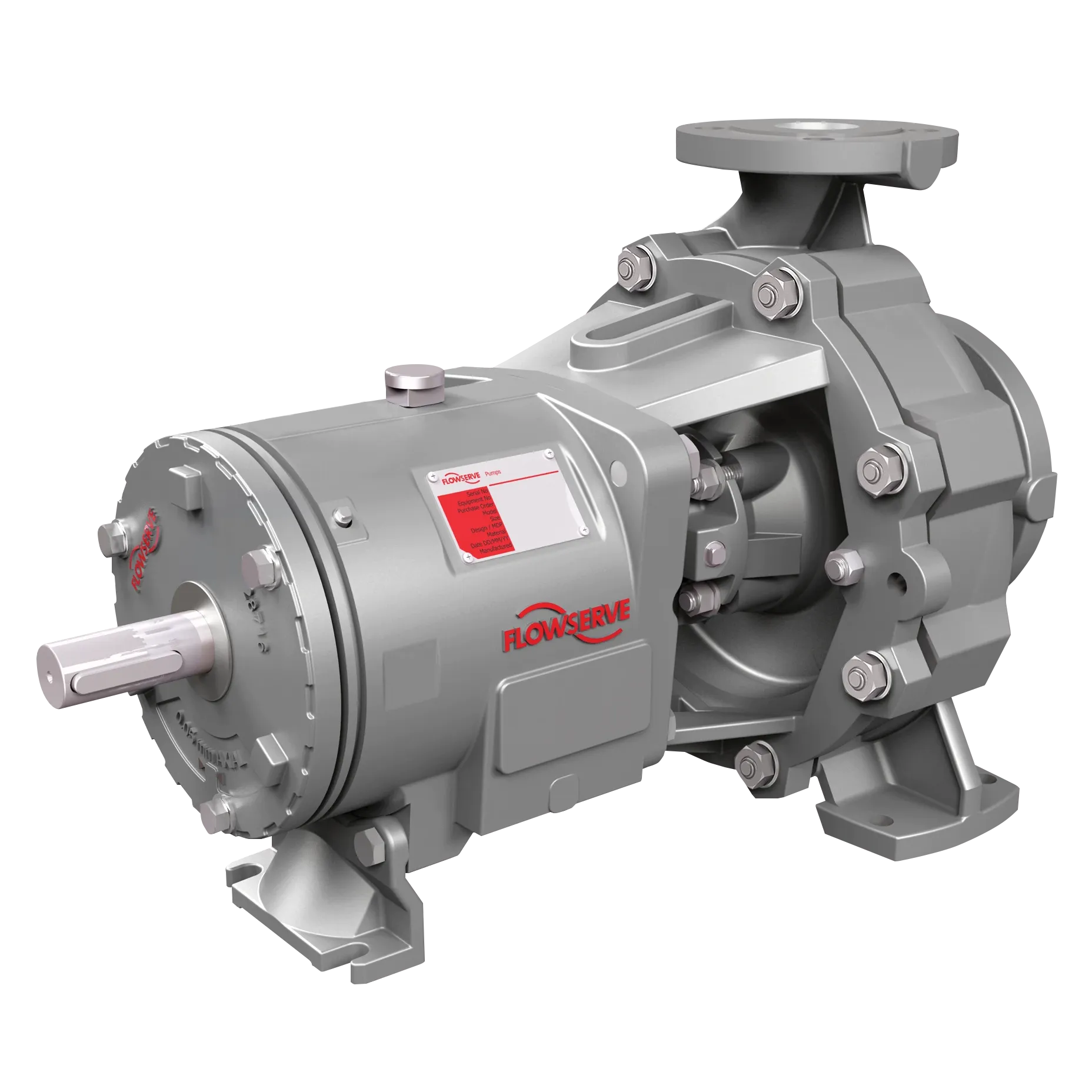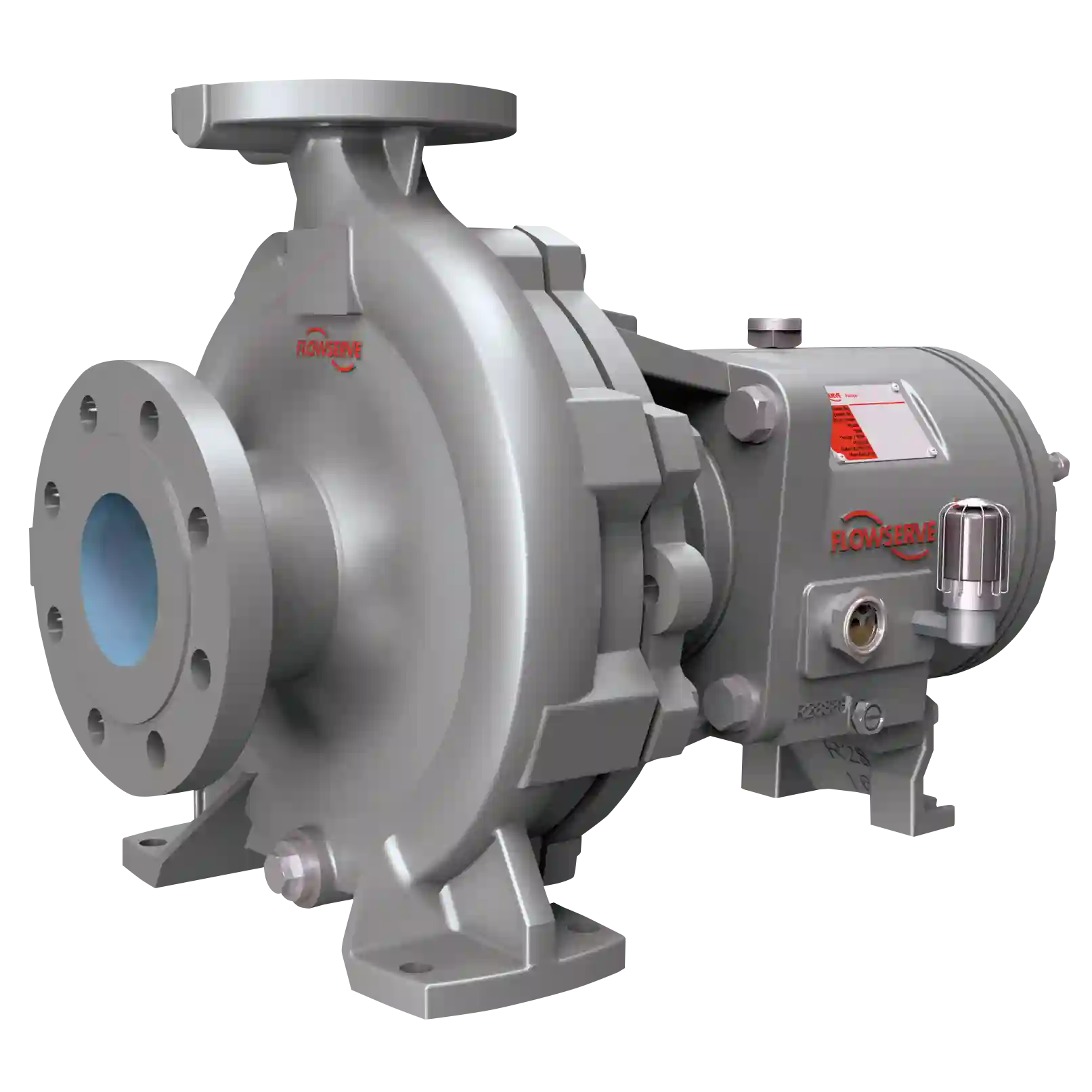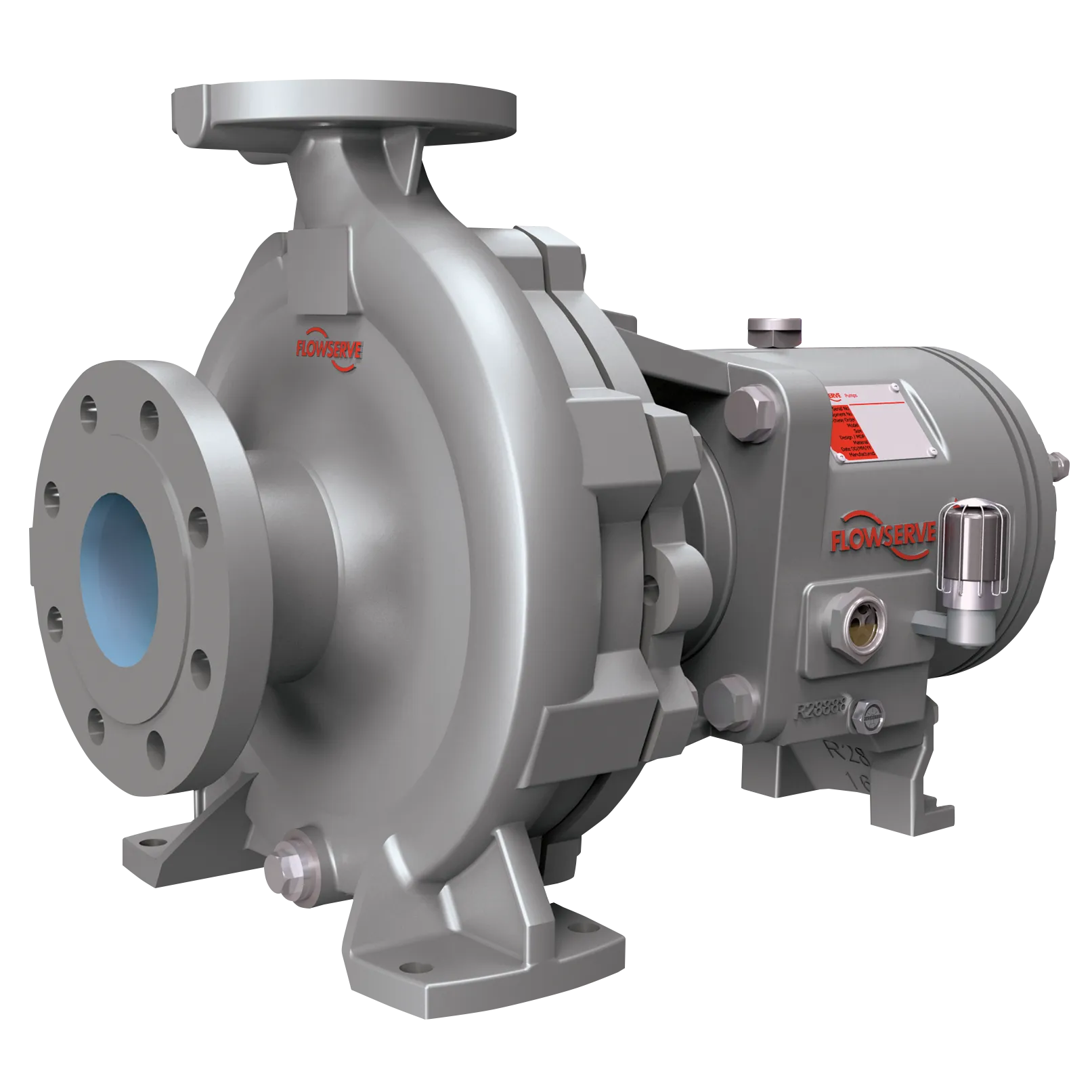 SubType
Chemical Process Pumps - ANSI, ISO
About this product
The Durco Mark 3 ISO chemical process pump provides unmatched performance and reliability, conforms to ISO 2858 and ISO 5199 design criteria and incorporates advanced design features. The ruggedly designed Durco Mark 3 ISO offers significant operational and maintenance enhancing benefits that help users to minimize the total cost of pump ownership.
...
Read more
Read less
High efficiency design with low power consumption

Modular system resulting in maximum flexibility to adapt to a wide variety of applications

Extensive hydraulic options available to adapt to different process fluids

High interchangeability with five casing options on the same power end

Four high efficiency impeller options; reverse vane, closed and o

pen impellers available

Low maintenance costs due to minimal downtime and maximized uptime

E

xternal micrometer impeller adjustment mechanism accurately sets impeller clearance in 20 seconds, in the shop or the field
Back pull-out design allows removal of rotating element without removing casing, piping or motor

High environmental and personal safety during operation and maintenance

Heavy-duty casing with integral foot and multi-ribbed discharge flange provides superior resistance to pipe loads and improves reliability
Precision cast reverse vane impeller is the only impeller design that offers repeatable pump performance throughout the life of the pump
SealSentry™ seal chamber extends seal life and provides advanced self-flushing capability
Standard non-contacting labyrinth seals keep lubricant in and contaminants out
Heavy-duty radial and thrust bearings selected for long life and reliability
Two-piece, ductile iron bearing housing is designed for safety, strength, interchangeability and retrofit capability
1935/2004/EC food grade compliant option
ISO 2858
ISO 5199

ATEX (2014/34/EU)

Food grade (1935/2004/EC)

Drinking water (98/83/EC)

CUTR
Flows to 1400 m3/h (6160 gpm)
Heads to 220 m (720 ft)
Pressures to 25 bar (365 psi)
Temperatures from -80°C (-110°F) to 400°C (752°F)
Size Range: 20 mm (0.75 in) to 200 mm (8 in)
CK: Closed coupled model provide a compact arrangement ideal for installations where space is a premium.
N: Centerline mounted, high pressure model is available for applications in which loads caused by thermal expansion need to be reduced.
H: Foot-mounted, high pressure model is the workhorse of chemical plants and other industries with a pressure rating up to 25 bar (365 psi).
P: Unitized self-priming model is engineered to draw from liquid sources below ground level or from sources that have no positive pressure to naturally prime the pump.
R: Recessed impeller model uses vortex action to provide low-shear pumping of friable solids and trouble-free pumping of stringy or fibrous slurries.