API Process Pumps - HWX
Search Sales Contacts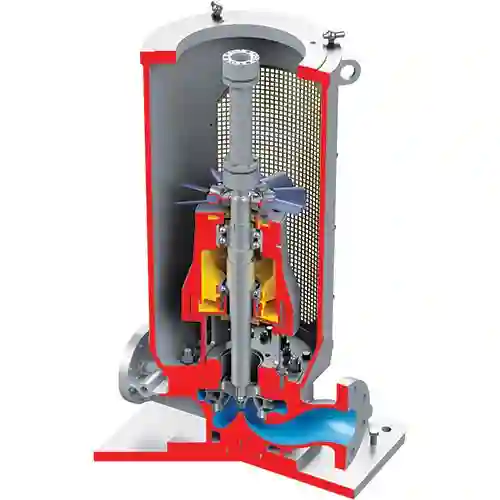 SubType
API Process Pumps
About this product
The HWX pump is a vertical, in-line design pump fully compliant with API 610 (OH3), latest edition. This pump offers a space-saving alternative for many overhung process pumps in upstream and downstream services, low-temperature, high-temperature, and high working pressure services.
...
Read more
Read less
Proven OH3 bearing housing design, patented oil circulation with pump ring and flinger, shaft stiffness according to API requirements
The fully shrouded, radial flow, single entry impeller is precision casted for high efficiency and provided with renewable front and back wear rings
Available in a wide range of materials like S5, S6, C6, A8, D1, D2 and LTS material, special alloys and NACE MR0175 and MR0103 compliant materials
Flowserve
Hydraulic Institute
ISO 13709 / API 610
ISO 21049 / API 682 seal chamber and seal flush plans
Flows to 1300 m3/h (5720 gpm)
Heads to 370 m (1210 ft)
Pressures to 42 bar (610 psi)
Temperatures -50° (-58°F) to +400°C (+750°F)
Size Range: 2 bearing frame sizes, 48 sizes, discharge dia 1.5" to 10"
Worthington API Process Pumps - HWX
IDP API Process Pumps - HWX
Pacific API Process Pumps - HWX
United API Process Pumps - HWX
Wilson Snyder API Process Pumps - HWX