OEM and Special Duty Seals - PSS 4
Search Sales Contacts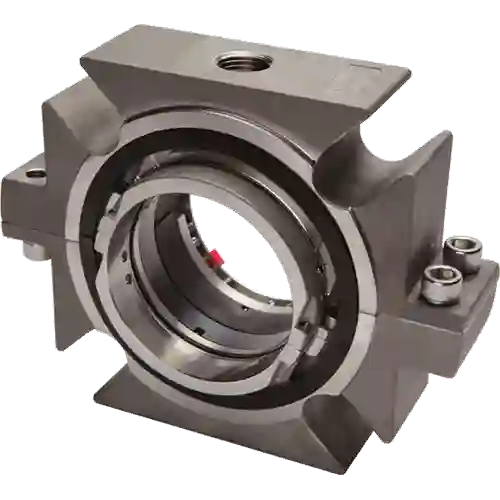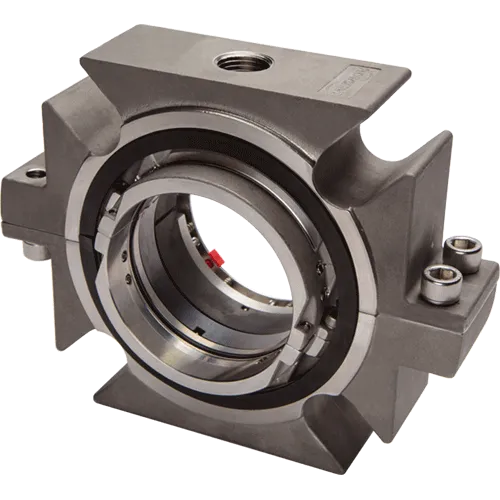 SubType
OEM and Special Duty Seals
About this product
Advanced technology semi-cartridge split seal for pump and mixer applications. The PSS 4 split seal, with intrinsic joint alignment technology, provides the easiest and most successful installation to make reduced equipment downtime and increased reliability routine.
...
Read more
Read less
Exclusive 3D Key technology assures optimum face alignment in both axial and radial direction, reducing leakage and installation time.
Unique setting tabs optimally position the rotating face for installation while eliminating all seal positioning, measuring and marking, further assuring first time/every time installation success.
Easily handles mixer equipment runout up to1.5 mm (0.060 inch) TIR radial shaft movement, accommodating demanding mixer characteristics.
Fully split designs installs easily around the shaft, outside of the seal chamber, eliminating the need to dismantle the equipment for seal installation.
Easy installation made even easier with fully pre-assembled, unitized component, semi-cartridge design.
Full vacuum to 30 bar (450 psi), -18° to 121°C (250°F), up to 19.3 m/s (3800 fpm), 38 to 152 mm (1.500 to 6.000 inch)
Size Range: 1.500" to 6.000