Mixer Seals - VRA
Search Sales Contacts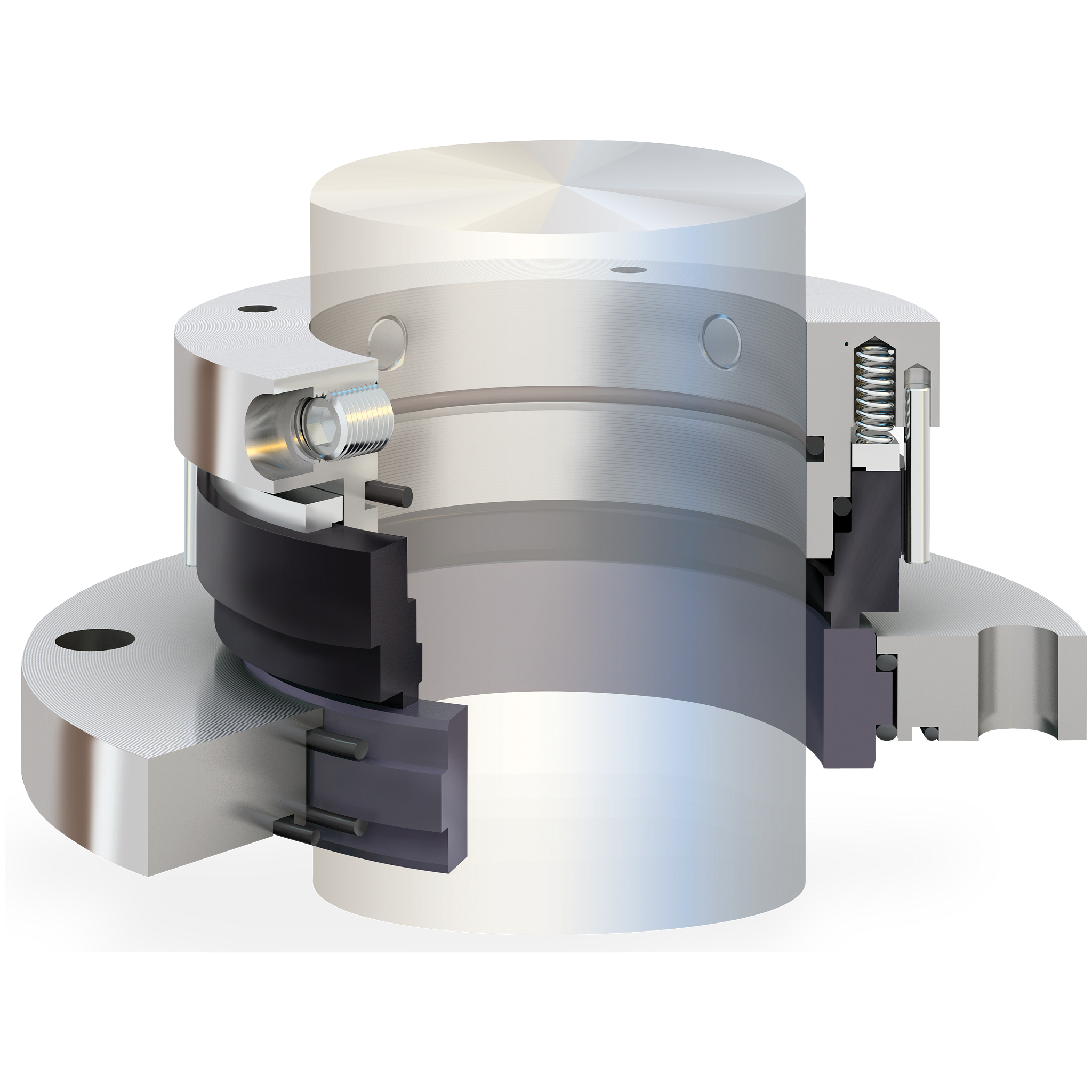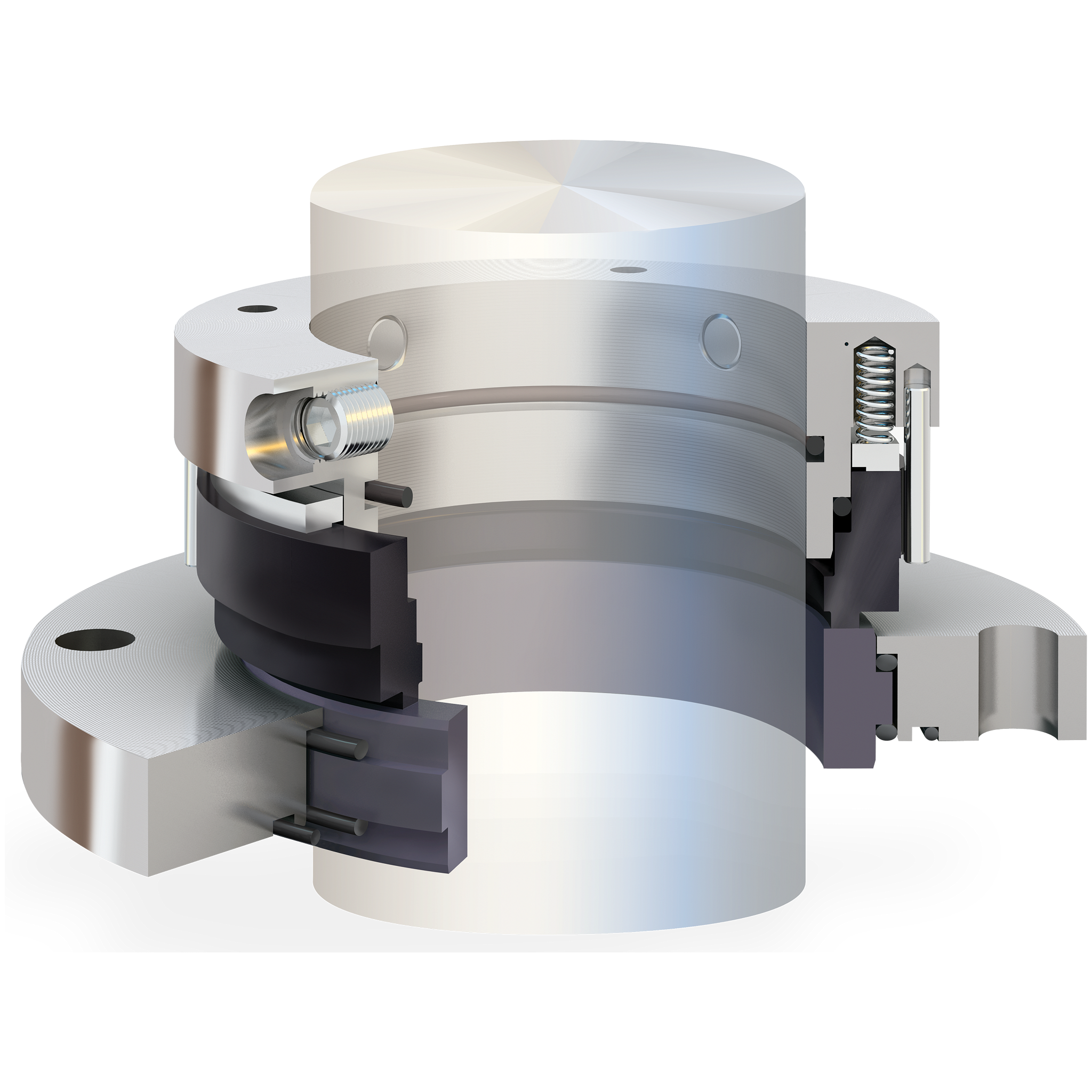 About this product
The VRA is an outside mounted, dry-running single seal designed for use on top-entry agitator and mixer equipment. The contacting, dry-running design eliminates the need for a buffer fluid system, while handling run-out up to 3.81 mm (.0150 in) TIR.
...
Read more
Read less
Self-lubricating carbon or filled PTFE seal face runs completely dry without cooling. Long life and reliability are achieved in the dry vapor space at the top of the mixer vessel while eliminating product contamination from liquid barrier fluids.
Flexible rotor design compensates for shaft misalignment. Clearances, drive design, seal face dimensions, and o-ring configuration were optimized for the high run-out requirements of mixers and similar equipment. The VRA operates at eccentric run-out levels up to 3.81 mm (0.150 inch) TIR.
Double o-ring mounted stator prevents distortion. Various configurations are available to fit different equipment types.
Non-metallic collar option provides superior chemical resistance. Designated the VRA-C, a two-piece collar design eliminates the need for expensive exotic metal alloys in non-wetted areas.
Optional sanitary gland allows steam cleaning and sterilizing of the seals interior while mounted on the equipment. Sanitary porting aids in the removal of steam cleaning debris.
Size Range: 25 to 178 mm (1.000 to 7.000 in)
Metal Components: 316 Stainless Steel, Filled PTFE
Rotating Face: Carbon, Filled PTFE
Stationary Face: Durachrome, Tungsten Carbide, Aluminum Oxide
Gaskets: Fluroelastomer, Perfluroelastomer, EPR
Springs: Alloy C-276
Operating Parameters
Pressure: Full vacuum to 13.8 bar (200 psi)
Temperature: Up to 149C (300F)
Speed: Up to 350 rpm
VRA with Sanitary Gland
VRA-C with two-piece drive collar