Double Case Pumps - WUC
Search Sales Contacts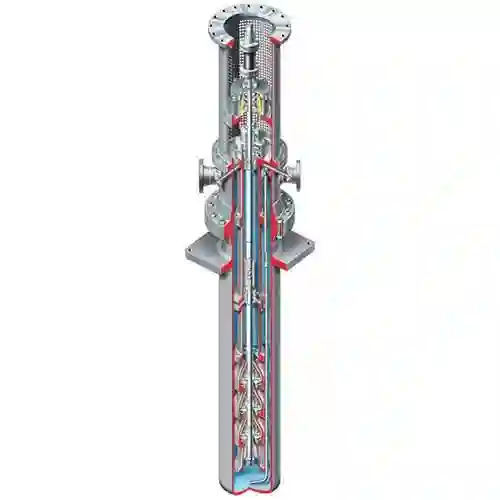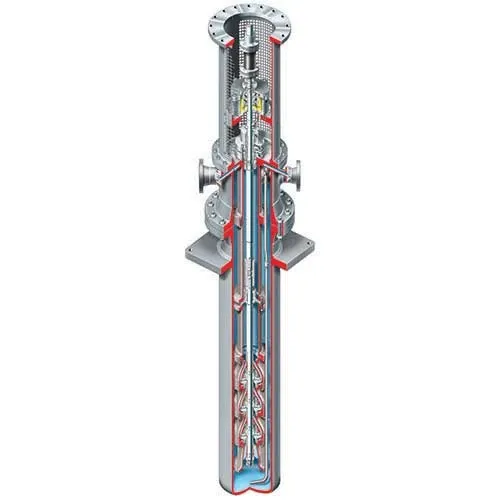 SubType
Double Case Pumps
About this product
Compliant with ISO 13709/API 610 (VS6), the WUC vertical turbine pump is a radial flow or axial flow type, multistage, heavy-duty double casing pump. It is designed for continuous unspared duty at a variety of high-pressure services, operating at temperature extremes and handling difficult liquids.
...
Read more
Read less
WUC is the ultimate double case vertical pump
The WUC covers the highly engineered specialty end of Flowserve's family of double casing vertical pumps
This pump line is based on a modular system, thus providing maximum design and operating flexibility
This is combined with specific design features, including stiff shaft construction, a self-contained axial thrust bearing housing and pressure containing parts certified to various international standards
This makes the WUC to the pump of choice for most critical applications where space considerations or marginal NPSHa values preclude the use of a horizontal pump
Special designed WUC pumps are capable to handle cryogenic liquids (like Methane, Ethylene, LNG, LPG, etc.) down to -200°C (-328°F)
For exceptionally low NPSHa applications the WUC can be equipped with an inducer; double suction impellers are available for selected hydraulics
The full API 610 compliant WUC will be engineered to customer specifications, is designed to meet all material requirements and will perfectly meet the selected service conditions
Flowserve
Hydraulic Institute
ISO 13709 / API 610
ISO 21049 / API 682 seal chamber and seal flush plans
ASME VIII, Div 1 and ASME IX
ATEX, PED, AD2000
Flows to 500 m³/h (2200 gpm) for radial hydraulics; to 3000 m³/h (13200 gpm) for mixed flow hydraulics
Heads to 2000 m (6560 ft) for radial hydraulics; to 600 m (1950 ft) for mixed flow hydraulics
Pressures to 200 bar (2900 psi) for specific radial hydraulics; to 64 bar (930 psi) for specific mixed flow hydraulics
Temperatures from -200°C (-328°F) up to 350°C (660°F)
Size Range:
55 hydraulics (radial hydraulics / mixed flow hydraulics)
Up to 20 stages
Suction diameters from 2" to 24" and discharge diameters from 2" to 16"