Horizontal - Multistage - Double Case - WXB / WXBB
Search Sales Contacts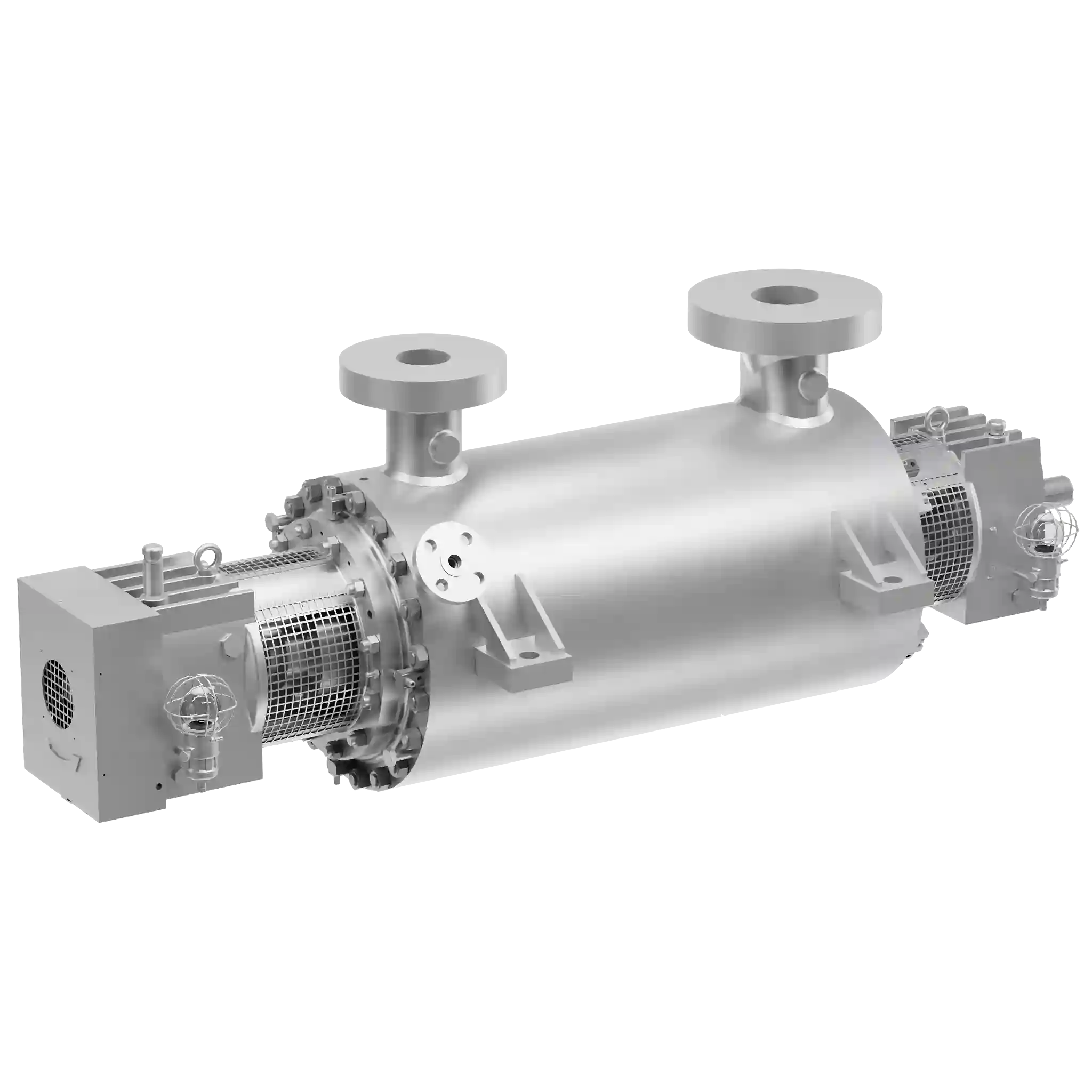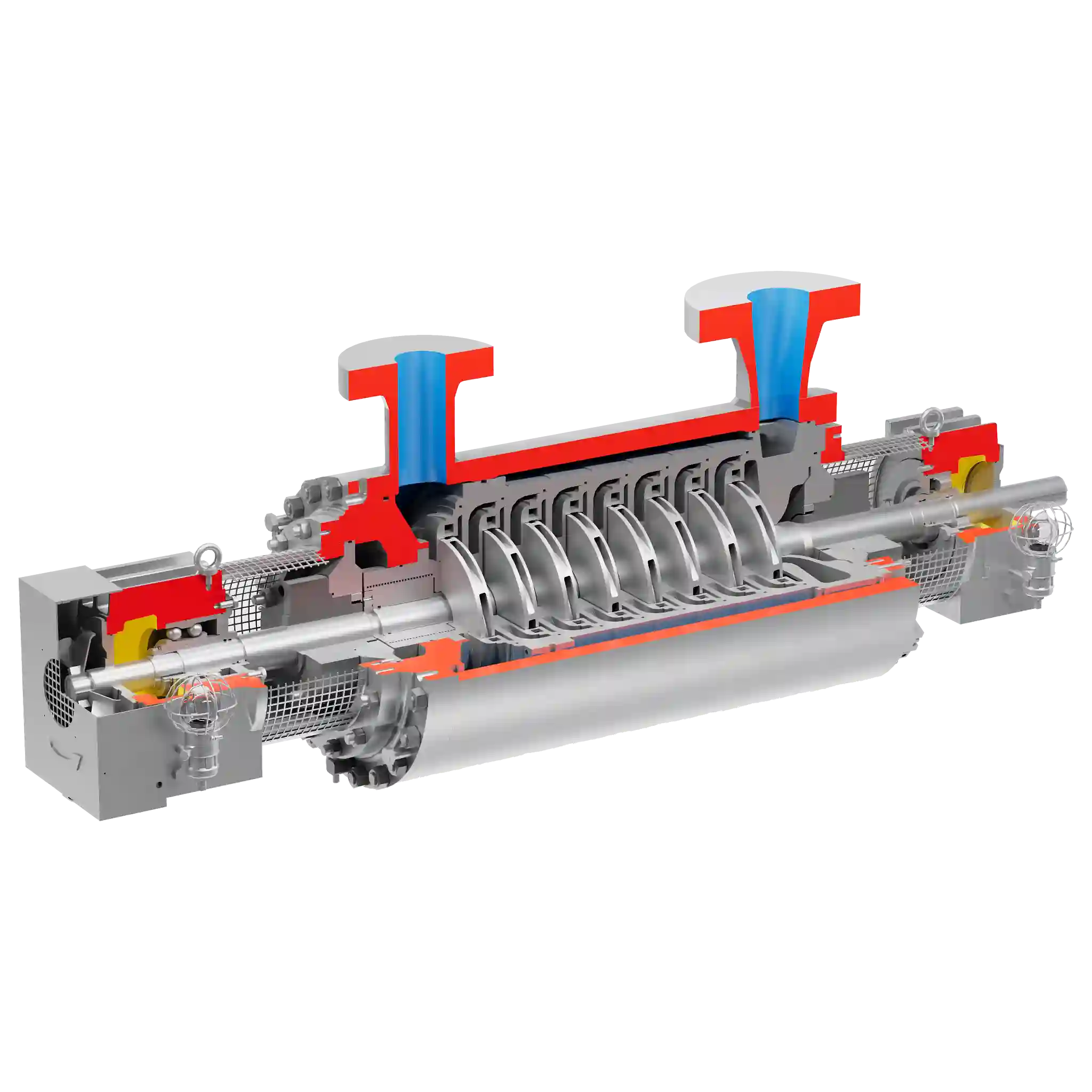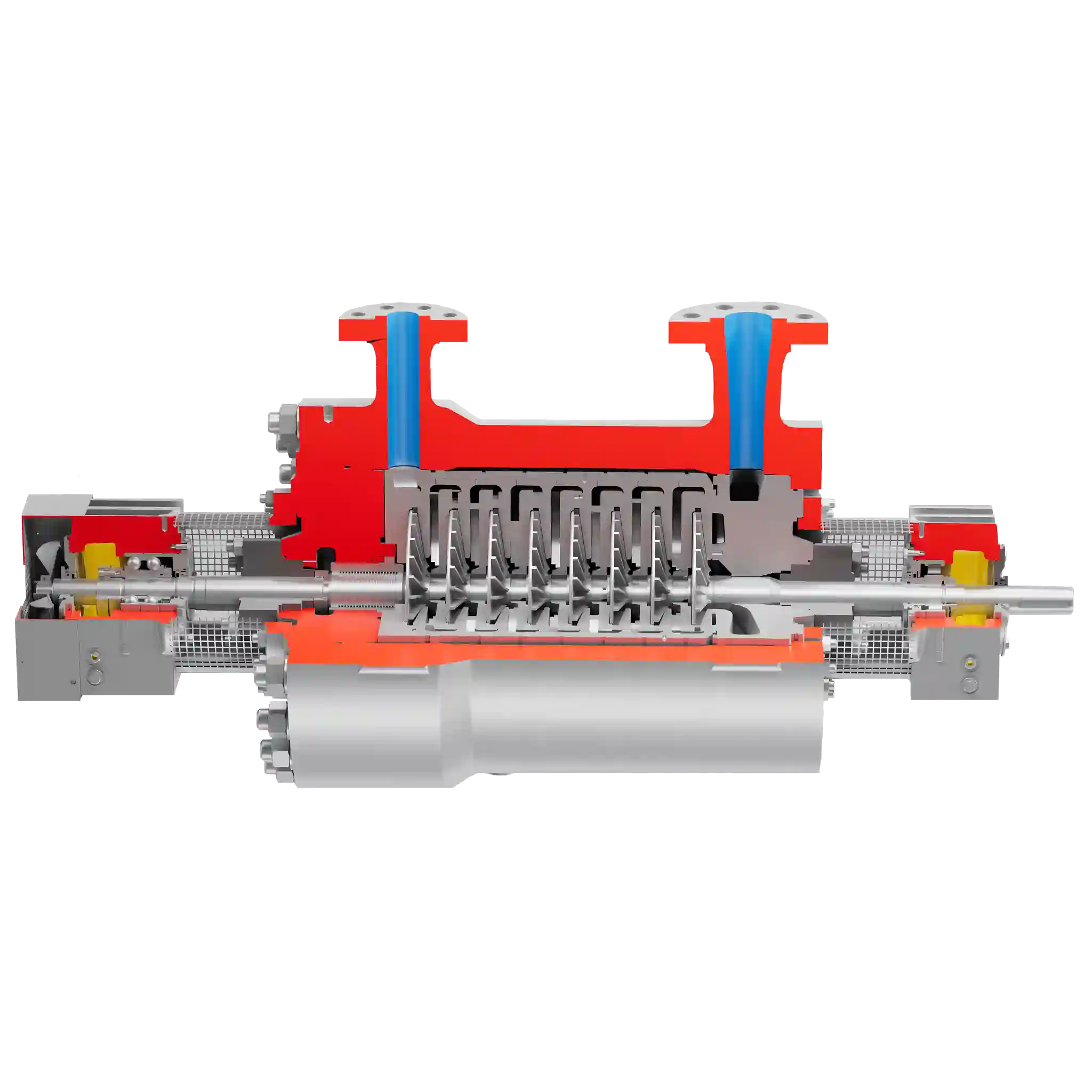 SubType
Horizontal - Multistage - Double Case
About this product
The WXB is a multistage, diffuser-casing barrel pump with tandem impellers and a balance drum to carry axial thrust forces. It is designed for users who need the hydraulic range and performance of a ring section pump, but demand the design and maintenance attributes of a barrel pump. An extension of the well-proven WXB, the WXBB is an API 610-style, multistage barrel pump which incorporates Barske style impellers to produce stable low-flow performance. It is a reliable, direct drive solution for low-flow, high-head applications.
...
Read more
Read less
Designed to meet the intent of API 610, latest edition the WXB pump is a BB5 category, double case horizontal, multistage, centerline mounted barrel pump.
The compact, space-saving design has a convenient cartridge-style construction to minimize maintenance down time. The WXB is field proven in oil refineries and petrochemical plants throughout the world and first choice for medium demanding applications - in all services where process conditions demand a barrel construction, process industry, refineries, chemical and petrochemical plants, liquefied gas stations, condensate service and boiler feed service.
A full range of sizes from 2" to 6" combined with a wide range of hydraulics, numbers of stages and all API material columns allows the WXB to be applied across the complete breadth of the market. An on-going research and development program guarantees an up-to-date product, constantly evolving to meet the latest standards API 682 mechanical seal chambers, ASME, ATEX, CE marking etc.
The WXBB pump is a horizontal, double case, diffuser collector, multistage, centerline mounted between bearing pump designed to meet API 610 latest edition requirements. The inner element is constructed as a two piece channel ring/diffuser stage and Barske impellers mounted in-line (tandem), utilizing a straight balance drum at the discharge side to balance residual thrust.
The hydraulics are specifically developed for stable performance in low flow high head applications.
Flowserve
Hydraulic Institute
API 610
API 682 seal chamber and seal flush plans
ASME, ATEX, PED
WXB
Flows to 300 m3/h (1320 gpm)
Head to 1200 m (3940 ft)
Pressure to 150 bar (2175 psi) as standard; to 200 bar (2900 psi) on back-to-back configuration
Temperature from -75°C (-103°F) to 300°C (572°F)
WXBB
Flows from 4.5 m3/h (20 gpm) to 35 m3/h (154 gpm)
Heads to 1560 m (5116 ft)
Pressure to 200 bar (2900 psi)
Temperature from -46°C (-51°F) to 200°C (392°F)
Size Ranges
WXB
4 frame sizes
13 hydraulics
Up to 16 stages
WXBB
1 size
8 hydraulic designs
Up to 8 stages
Flowserve Horizontal - Multistage - Double Case - WXB / WXBB
Worthington Horizontal - Multistage - Double Case - WXB / WXBB