Non-Intrusive Quarter-Turn - QXb
Search Sales Contacts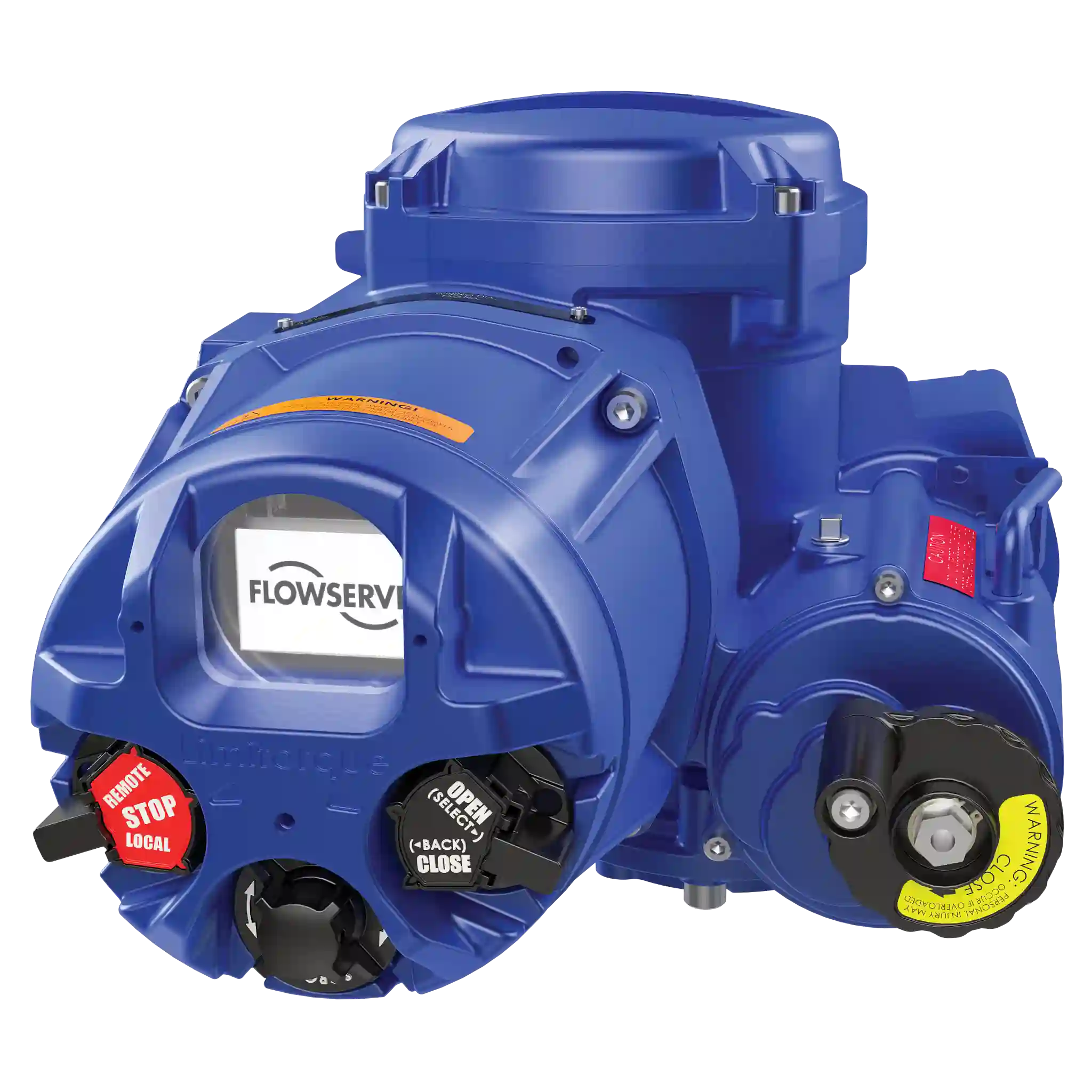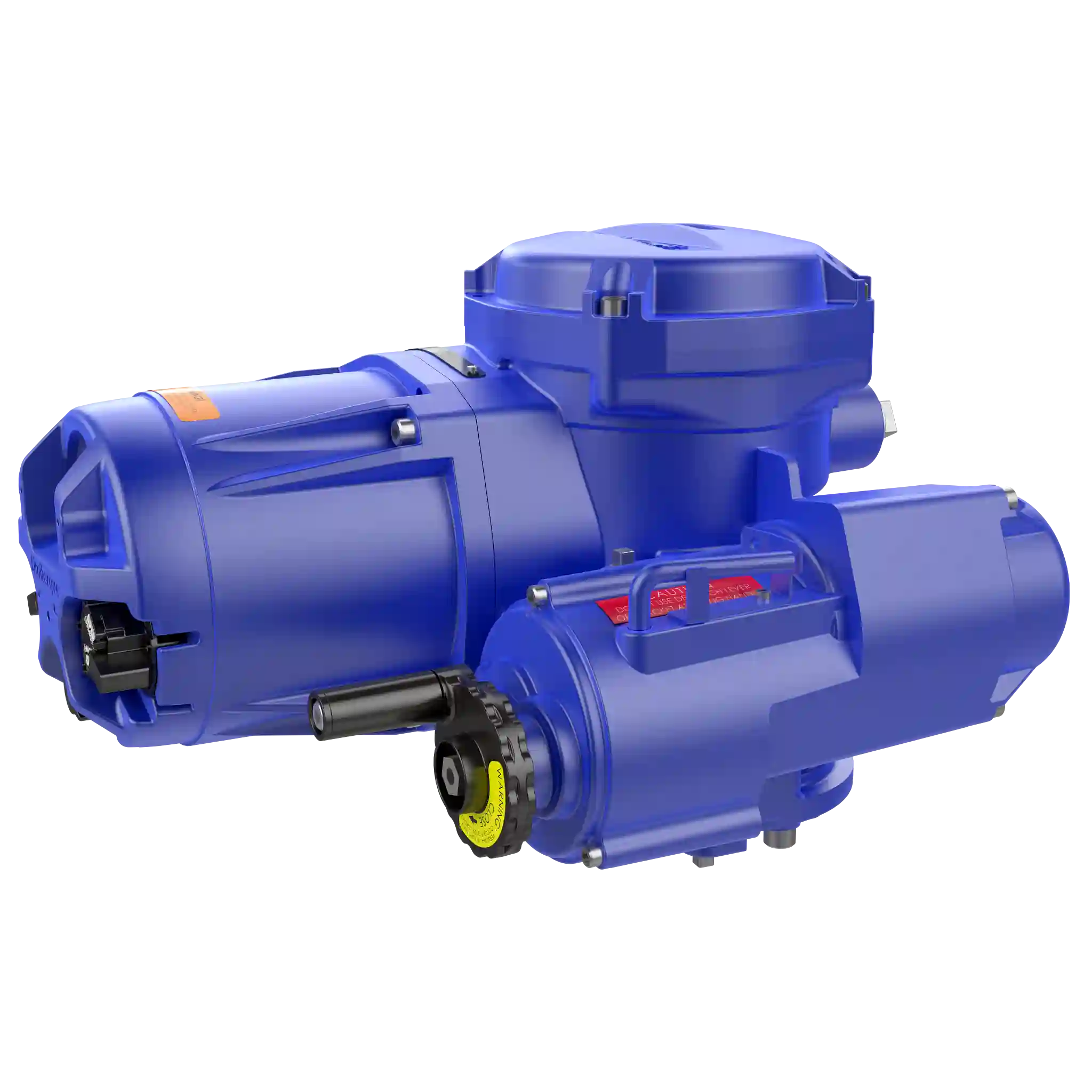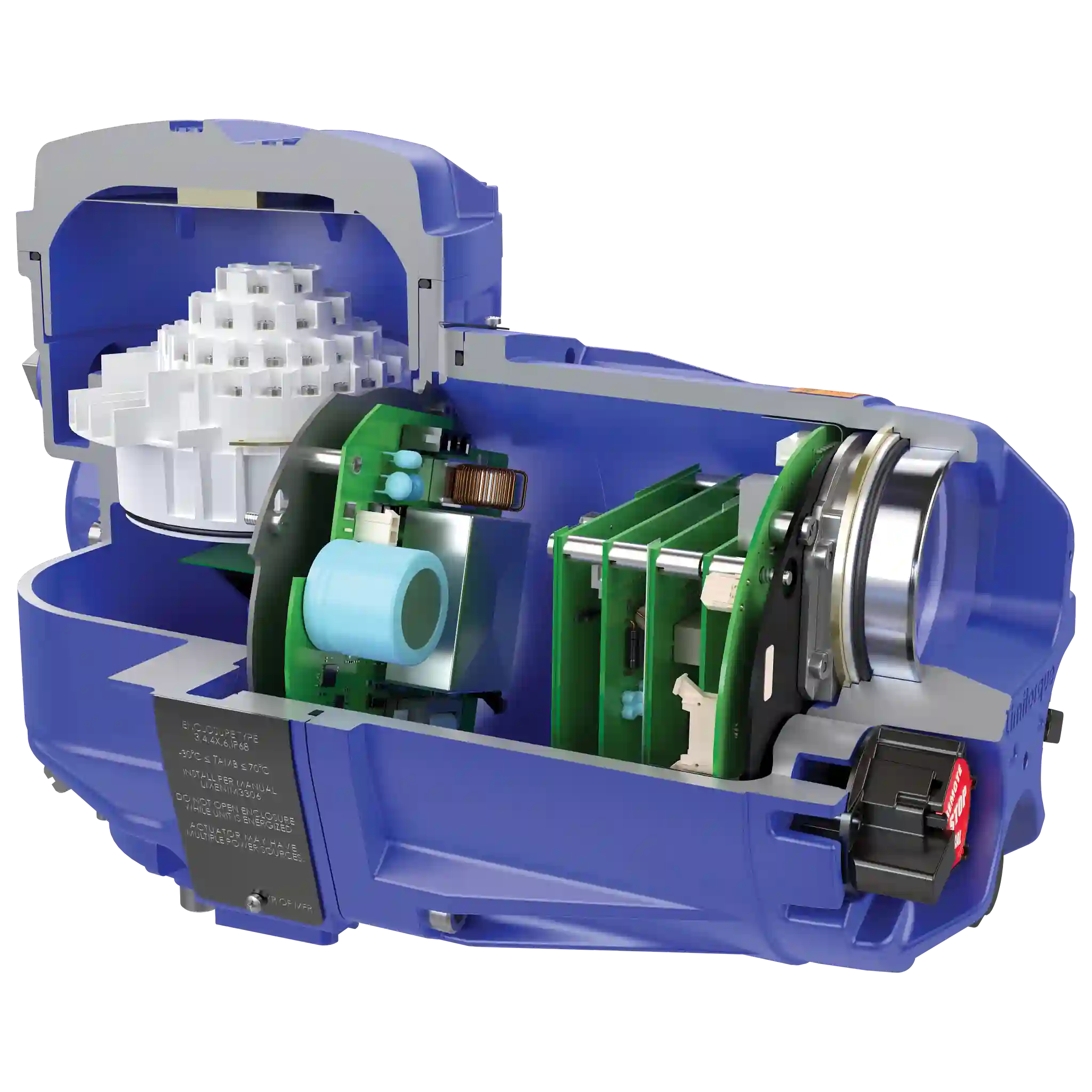 SubType
Non-Intrusive Quarter-Turn Actuators
About this product
The Limitorque QX Series B (QXb) non-intrusive, quarter-turn electric actuator from Flowserve provides unmatched reliability and precision while lowering the cost of ownership in a range of demanding applications.

This next-generation device builds on the proven, state-of-the-art Limitorque QX and MX actuator platforms to provide all the user-preferred features in a quarter-turn, smart actuator package.
...
Read more
Read less
Faster commissioning
A simplified multi-language menu and an intuitive rotary navigation knob enable up to 50% faster commissioning than previous models.
Improved reliability
A double-sealed IP68 enclosure with a separate terminal compartment and non-intrusive control knobs prevent dust and water ingress, eliminating the need for a heater.
More accurate positioning
Advanced brushless DC motors provide more accurate positioning and improve safety while permitting a global range of voltages (single-phase and three-phase ACV and DCV) to be connected without modification.
Enhanced safety
An independent handwheel disconnects the motor and enables manual override, even during motor operation.
Improved visibility
A large, high-resolution LCD screen with adaptive brightness control is easy to read from up to 9 m (30 ft). It can be rotated 180 degrees for viewing in any orientation.
Reduced maintenance costs
Oil bath lubrication eliminates re-greasing while enabling mounting and storage in any orientation.
Expanded real-time status display
The advanced display provides real-time torque graphs, alarm and event logs, and other data in high resolution. There's also a real-time clock that time-stamps data logs for asset management functions and lifecycle analysis.
Future-proof
Easy electronics interchangeability enables the updating of older models, reducing costs and providing future-proofing; compatible with RedRaven, the complete internet of things (IoT) solution from Flowserve for condition monitoring and predictive analytics.
AWWA C542 - Electric Motor Actuators for Valves
ASTM B117 - Standard Practice for Salt Spray Tests
UL1709
Torque:135 to 2,031 Nm (100 to 1,500 ft-lbs)
QXMb - the multi-turn, non-intrusive electric valve actuator is a next-generation device that provide all the user-preferred features in a multi-turn, smart actuator package.
QX - the non-intrusive electric actuator is designed for a wide range of environmental applications in power, oil & gas, and water industries.
QXM - the limited multi-turn, non-intrusive electronic valve actuator is designed for limited, short stroke, light torque rising stem valve applications such as choke or control valves in the power, oil & gas, and water industries.