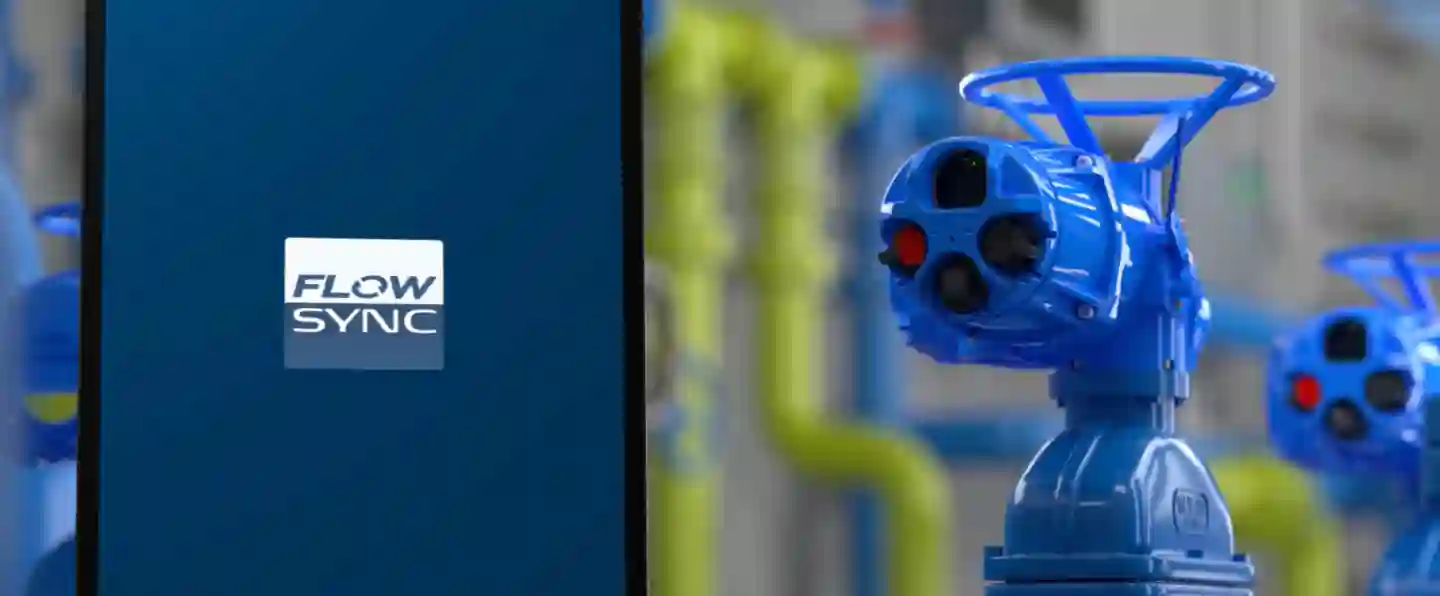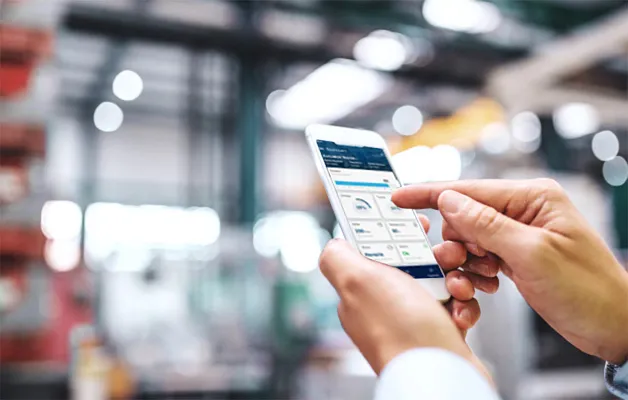 Smart actuation equipment features advanced monitoring and diagnostics. It's simpler than ever to set up and configure. But getting close to the equipment? In many fresh water, wastewater, oil and gas and other industrial plants, that's easier said than done.
Introducing Flowserve FlowSync. It's a convenient, cross-platform app that saves significant time for commissioning, monitoring and updating Limitorque® MX Series B (MXb) non-intrusive, multi-turn, smart electric actuators.
default
Set up, monitor and control actuators with a touch-screen device
Flowserve FlowSync is a smarter way to control your actuator equipment — all while working from safe, comfortable distances. Using familiar touch-screen commands, operators and technicians can securely connect to smart actuators via Bluetooth to configure them or change settings remotely.
The app's dashboard immediately helps identify conditions or issues by viewing actuator status, valve/actuator position, torque, RPMs along with temperature measurements.
Users can learn an actuator's overall health, confirm its position, and check its voltage and torque. And if there's a commissioning issue, a Flowserve support specialist is a click away.
Download Flowserve FlowSync
Flowserve FlowSync is available free of charge and can be used on all mobile and tablet platforms.
Flowserve FlowSync is available free of charge and can be used on all mobile and tablet platforms. Read our full privacy policy and our end-user license agreement.