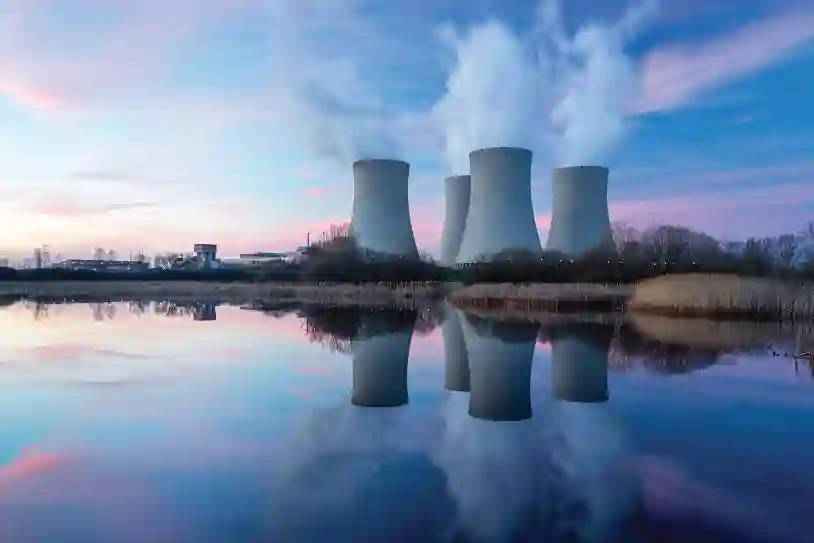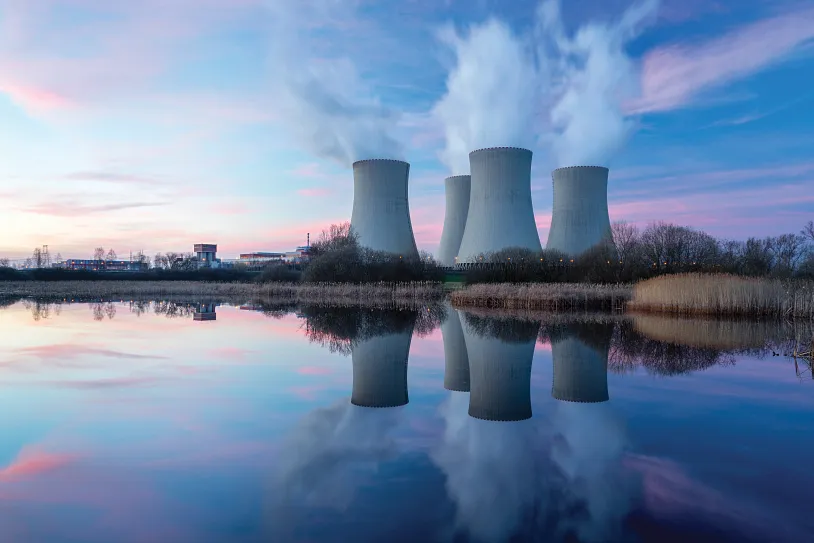 Date
Nov 28 - 30, 2023
Location
Paris, France
Industry
Visit Flowserve at WNE 2023
You're invited to meet with our nuclear industry specialists at the World Nuclear Exhibition (WNE) in Booth J014 to discover more about Flowserve's unrivaled combination of technical expertise, practical application knowledge, and broad range of fluid motion and control products.
Nuclear plant operators ensure uptime by utilizing our global network of Quick Response Centers and enhance your nuclear plant's reliability and safety. Our team can help you improve the performance and efficiency of fluid control equipment utilized in power plant operations. As your partner, Flowserve enables you to choose the best possible flow control solutions for your most challenging nuclear applications.
You'll benefit from the expertise our specialists have built during seven decades of serving the nuclear power industry. Flowserve has been a pioneer of many significant advancements in pumping technology to meet the requirements of nuclear steam supply system (NSSS) and balance of plant (BOP) or steam-side fluid movement and control applications.
Why Flowserve?
As a leader in flow control solutions, Flowserve has developed flow control products using an unrivaled combination of technical expertise and practical application knowledge. This approach has resulted in reliable products proven to increase plant uptime, enhance operational efficiency and reduce costs.
As a single point of contact, lean on us for:
Commissioning and operations with plant managers and technicians.
Nuclear product offerings for new builds (Gen III, III+ and GenIV) and existing reactors.
Project planning with engineering, procurement and construction (EPC) consultants and company project managers.
Unparalleled service and technical support expertise backed by a global network of Quick Response Centers.
From the first nuclear plants in the 1950's to today's advanced reactor designs, Flowserve has provided products satisfying the highest-quality standards in the nuclear industry, 5,000+ pumps and 15,000+ valves have been installed in over 200 global reactors. We understand the stringent demands for safety, performance and nuclear services in support maintenance, repair and operations (MRO).
Benefit from our nuclear power certifications and compliance record:
Flowserve is certified in / knowledgeable of ASME Section III, RCC-M, JSME and HAF 604
Flowserve maintains nuclear stamps N, NR, NPT stamps, ASME Section VIII 'U' stamp.
Flowserve provides Class 1, 2 and 3 safety-related equipment for pumps, valves and seals, parts, repairs and services.
Flowserve adheres to nuclear and industry quality management standards such as ISO 9001, GS-R-3, NQA-1 and NSG-100.
Flowserve is in complete compliance with nuclear regulations 10CFR50 App B, 10CFR21, ANSI N-45, ASME IX, NBIC-NR, CAN3 Z-299 and CSA N285.0.
About WNE
WNE brings together more than 600 exhibiting companies, 40% of which are international, working in nearly 50 activities covering the entire value chain of the industry. This unique offer makes it the reference event for the civil nuclear industry. WNE presents the leading French and international companies in the sector, as well as many young innovative companies.