Pusher Seals - QB-61
Search Sales Contacts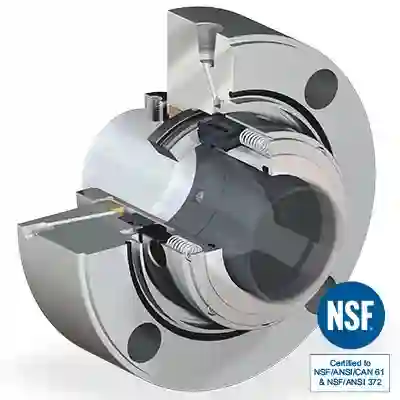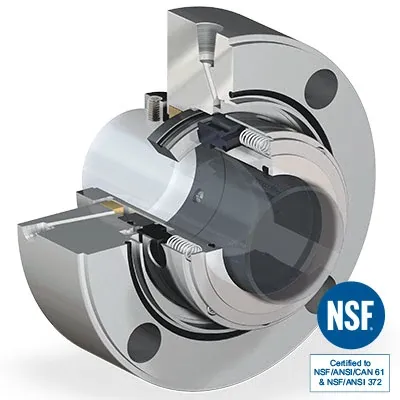 About this product
The QB-61 pusher seal has undergone rigorous testing and evaluation by NSF International and has been NSF/ANSI/CAN 61 & 372 certified for applications that involve drinking water, from the source to the tap. The NSF certifications cover all wetted components of the seal and demonstrate how QB-61 seals meet regulatory requirements for drinking water quality, giving municipalities confidence in safe seal selection and operation.
...
Read more
Read less
Improve water quality with NSF / ANSI / CAN 61 certified product that adheres to strict industry and regulatory requirements.
Advanced spring holder design with radial openings at both end of the springs for recirculation and self-cleaning.
Large cross-section seal face is built to withstand the widest range of applications.
Solid drive keys efficiently transmit torque loads from the seal face without deforming.
Standards: NSF/ANSI/CAN 61 & 372
Size Range: 22.2 to 168.2 mm (0.875 – 6.625 in)
Operating Parameters
Pressure: up to 51.7 bar (750 psi)
Temperature: -40° to 204°C (-40°F to 400°F)
Speed: up to 23 m/s (75 fps)