OEM and Special Duty Seals - PSS 4-61
Search Sales Contacts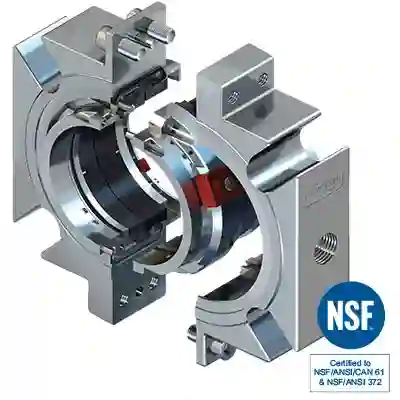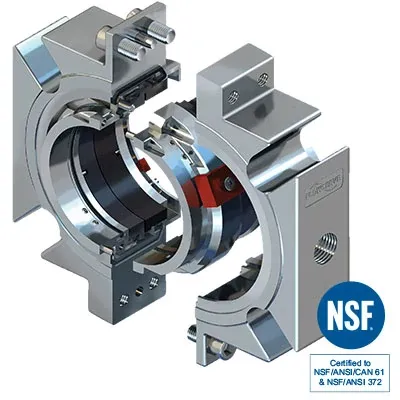 SubType
OEM and Special Duty Seals
About this product
The PSS 4-61 split seal has undergone rigorous testing and evaluation by NSF International and has been NSF/ANSI/CAN 61 & 372 certified for applications that involve drinking water, from the source to the tap. The NSF certifications cover all wetted components of the seal and demonstrate how PSS 4-61 seals meet regulatory requirements for drinking water quality, giving municipalities confidence in safe seal selection and operation.
...
Read more
Read less
Improve water quality with NSF/ANSI/CAN 61 certified product adhering to strict industry and regulatory requirements.
Patented 3D key split joint technology assures optimum seal face alignment in both axial and radial directions to improve seal reliability.
Exclusive setting tabs enable optimal joint reunion and assure first time/ every time installation success.
Fully split design eliminates the need to dismantle equipment for seal installation.
Standards: NSF/ANSI/CAN 61 & 372
Size Range: 38 to 152 mm (1.500 to 6.000 in)
Operating Parameters
Pressure: Full vacuum to 30 bar (450 psi)
Temperature: -18° to 121°C (0°F to 250°F)
Speed: up to 19.3 m/s (3800 fpm)