Byron Jackson H2O+ submersible pumps and motors
Search Sales Contacts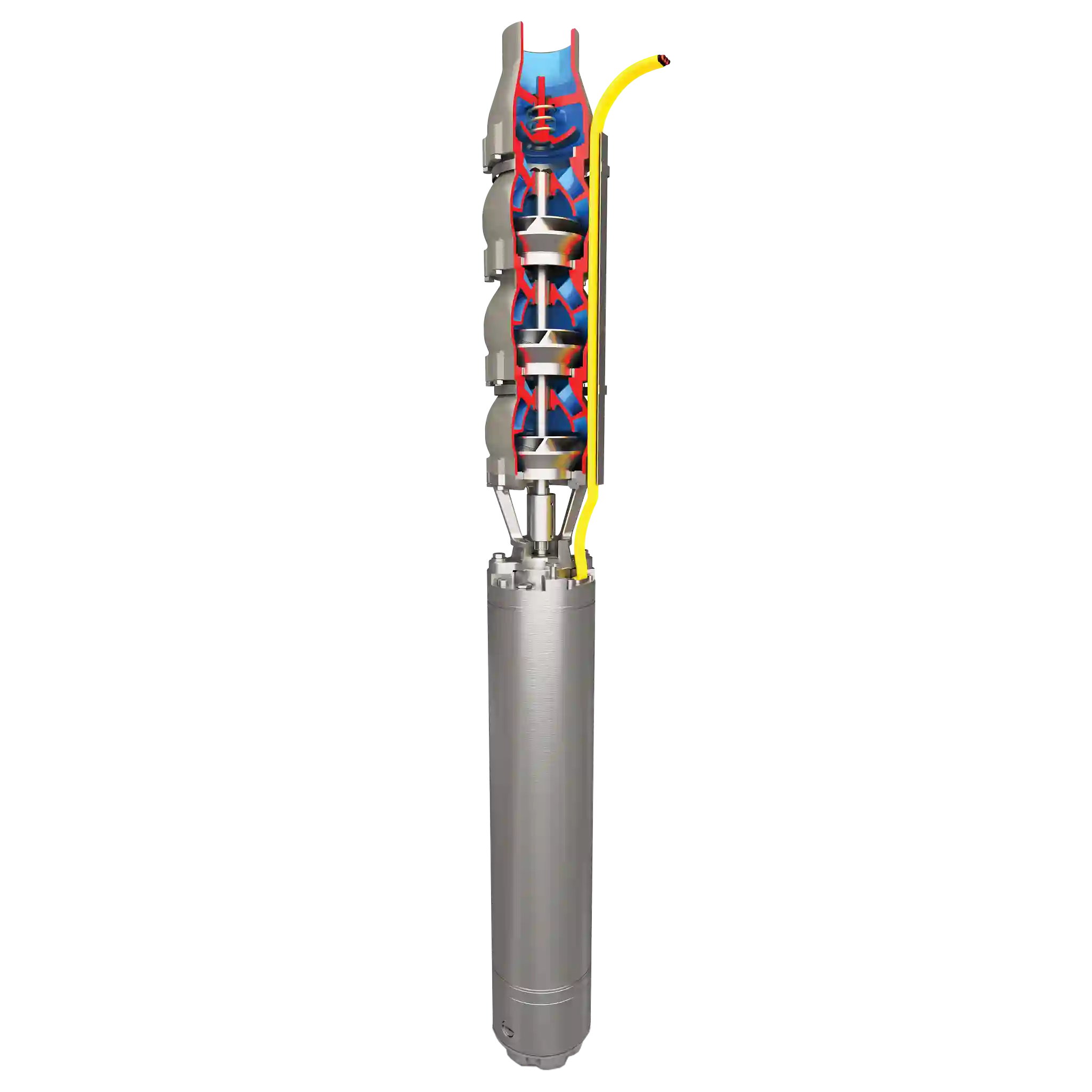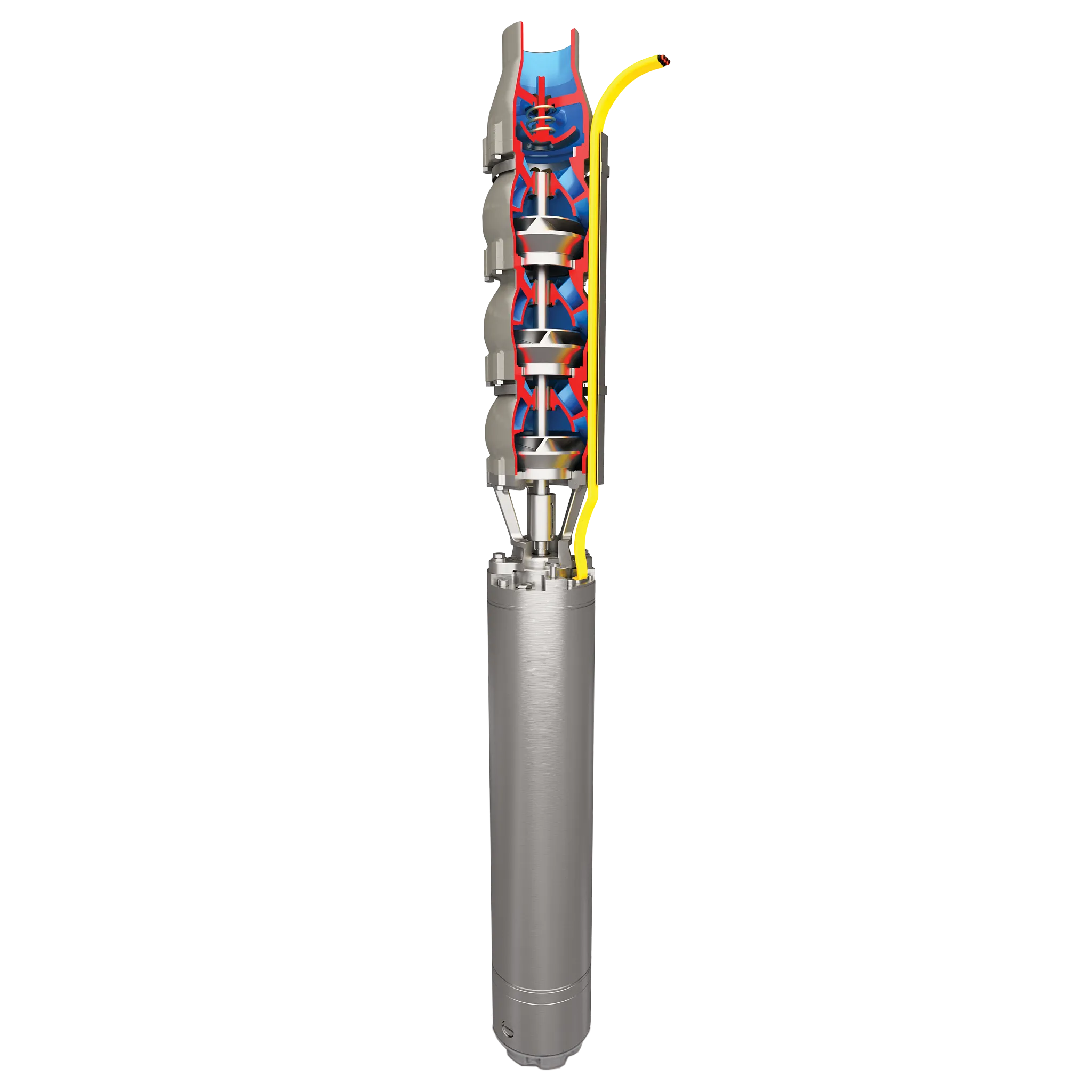 SubType
Deep Well Submersible Pumps and Motors
About this product
Flowserve developed the Byron Jackson H2O+ submersible pump and motor quick-delivery program because deep well submersible operators must keep the water flowing. Farmers, golf course superintendents, municipalities, industrial and mining maintenance managers depend on reliable pumping equipment for their daily processes and quick replacement when a failure occurs. This product line features 6, 8 and 10 in stainless steel pumps and Byron Jackson H2O water-filled stainless steel motors.
...
Read more
Read less
Faster lead times
Quicker quotes
Higher efficiency
Competitively priced
Long lifecycle
Hydraulic Institute
NFS 61 and 372 drinking water certifications
WRAS and Directive (EU) 2020/2184 drinking water approvals
AWWA E102 design standard
Flows to: 568 m3/h (2,500 gpm)
Heads to: 219 m (720 ft)
Pressures to: 66 bar (956 psi)
Temperatures to: 50°C (122°F) maximum ambient water temperature
Size Range:
6, 8, and 10 in
Pressure Class Range:
Pressures to 66 bar (956 psi)
Materials:
ASTM A743 Gr. CF8 (304 stainless steel)
The Byron Jackson H2O+ submersible pump unit consists of a submersible motor on the bottom connected to a multistage submersible pump. The assembly is lowered below the water table in a customer's well by adding lengths of column pipe. Electrical power cable is secured to each pipe section and terminated in a junction box above the well. When the piping is complete, the motor can be started to power the impellers, which transmit energy to the water. This causes water to pass through the pump, up the discharge pipe, and out of the well to supply the required application.
Here's how Byron Jackson H2O+ pumps meet deep well operators' requirements for high efficiency and cost-effectiveness:
Precision cast, stainless steel impellers and bowls replace sand cast bronzes and irons for efficient operation and extended lifecycles.
Rugged construction — starting with heavy-duty castings instead of stamped pump components — withstands normal sand and debris, which can degrade performance and accelerate wear on pump components.
Broad hydraulic coverage ensures a precise fit for your specific application requirements.
Standard integral check valve protects motor and reduces initial costs.
Long-lasting rubber bearings and composite wear rings extend pump life.
Rewindable motors with high-quality PE2+PA winding wire insulation offer higher-temperature operation (up to 55°C [131°F]).
Water-lubricated, carbon radial bearings reduce internal heat generation and maximize efficiency.