Flow Meters - Scienco SEM-100
Search Sales Contacts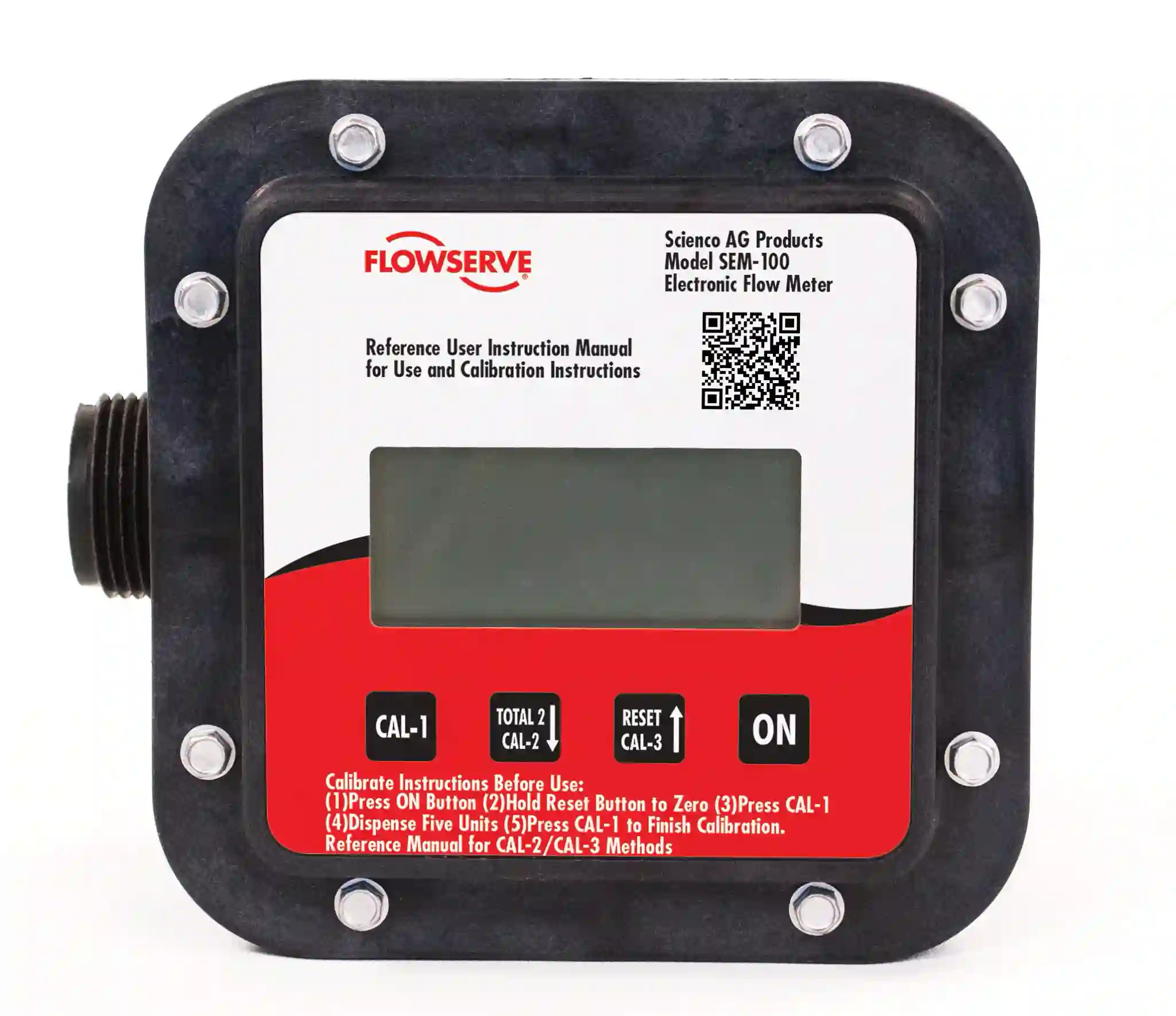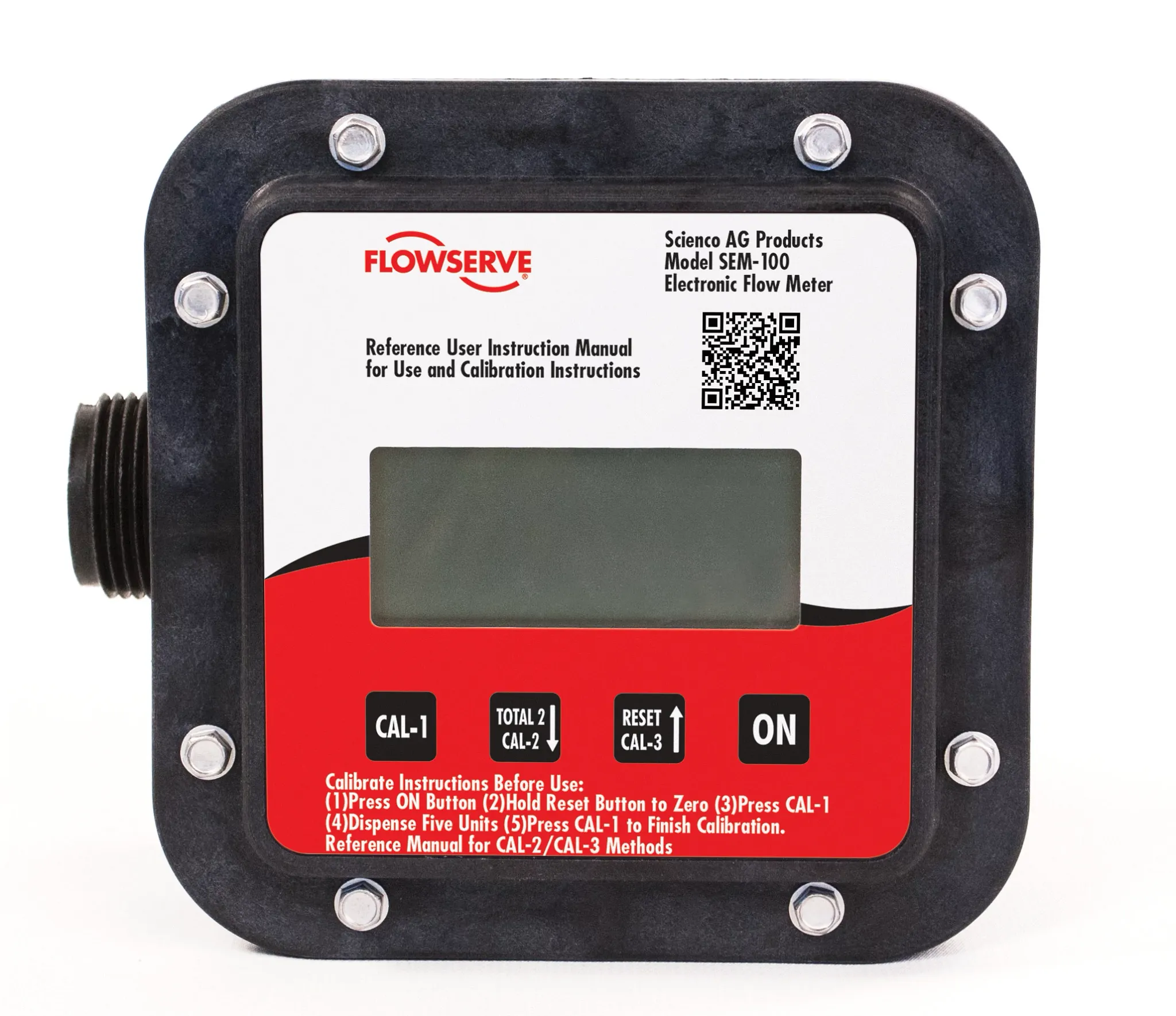 About this product
SEM100 flow meters feature easily replaceable AAA batteries, a large anti-glare LCD screen with back light, positive touch buttons and simple one-touch operation. These features make the CT6 flow meter easy to read and use in high- and low-light settings.
Flowserve utilizes positive displacement nutating disk technology in the CT6 flow meter to measure liquids of various viscosities with great accuracy and nominal pressure loss. It's ideal for agricultural and chemical applications as well as chemical transfer, non-flammable liquids, light oils and automotive fluids.
The CT6 flow meter mounts directly to the pump discharge via 25 mm (1 in.) ports.
...
Read more
Read less
Easy-to-read display: A large anti-glare LCD display with back light improves readability in daylight or during night use.
Simplified set-up and programming: Large positive touch buttons enhance the ease of use.
One-touch operation: Provides simple and quick control
Greater application flexibility: Fixed-mount or flow-through configuration options plus three calibration modes match specific application requirements; choice of three calibration modes to suit application needs
Extended battery life: Utilizes standard, off-the-shelf AAA batteries, for extended life and easy replacement; auto shut-off after 40 seconds of inactivity saves battery life.
Smart access to device information: The updated faceplate includes a QR code that users can scan with phones or tablets to download flow meter instructions and product literature.
Flow rates:
7.5 to 110 lpm (2 to 30 gpm)
Temperatures:
SEM-100 and 100FT — to 55°C (130°F)
SEM-100SS — to 85°C (185°F)
Pressures:
SEM-100 and 100FT — to 4 bar (60 psi)
SEM-10SS — to 6.9 bar (100 psi)
Materials of construction:
Fluid housing/form cover: Nylon or polypropylene
Meter chamber:

SEM 100 and 100FT — Polypropylene sulfide (PPS)
SEM 100SS — Stainless steel

O-rings: Viton® or EPDM
Electronic housing: Nylon
Screws: Stainless steel
Accuracy to +/- 0.5%
® Viton is a registered trademark of the DuPont Company.