API Process Pumps - PVML
Search Sales Contacts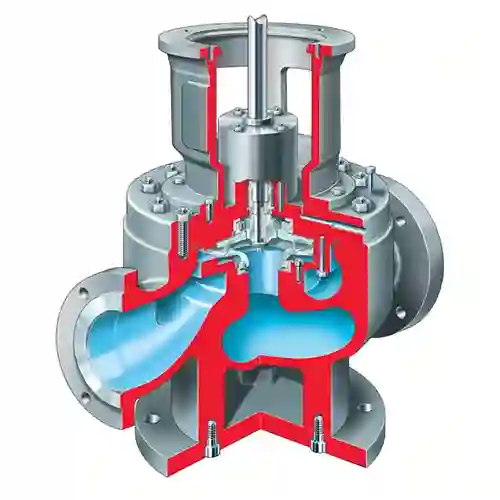 SubType
API Process Pumps
About this product
The PVML vertical in-line one stage pump is ideal for upstream and downstream applications where precision hydraulics are required but floor space is limited. The PVML is compliant with ISO 13709/API 610 (OH5) and BS 4082R.
...
Read more
Read less
Lower total cost of ownership from customized hydraulics that generate low vibration levels, high efficiencies and near-zero seal emissions
Performance flexibility provided by milled and interchangeable diffuser channels, which are customized for specific duty points, enabling customers to address changing operating parameters
Ease of maintenance enabled by direct-drive design, which does not require alignment, and cartridge seal mounting, which assures precise seal face setting
Space saving, custom-tuned design
API 682 Seal Chamber
ISO 13709/API 610 OH5
BS 4082R
Flows to 500 m3/h (2220 gpm)
Heads to 275 m (900 ft)
Pressures to 40 bar (580 psi)
Temperatures -100°C (-148°F) to 250°C (480°F)
Size Range: 1" to 8"