Nuclear Pumps - WDF
Search Sales Contacts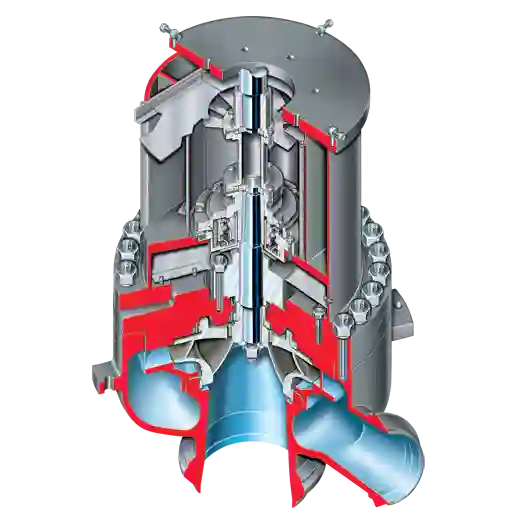 About this product
The WDF is a vertical, single stage pump specifically designed for safety related shutdown services in nuclear power plants. It features bottom suction and side discharge for a compact piping arrangement.
...
Read more
Read less
Bottom Suction And Side Discharge Nozzles provide for compact piping arrangement.
Three-Piece Spacer Coupling allows for maintenance to the seal without needing to remove the motor.
Cartridge Seal provides ease of maintenance.
Enclosed Impeller allows for equal thermal growth in case the pump is shocked with high temperature water.
Separate Bearing Support above the seal chamber provides shaft support and reduces vibration input to the mechanical seal.
ASME Section III, Class II
Flows to 900 m3/h (4000 gpm)
Heads to 245 m (800 ft)
Size Range: 6" to 12" discharge