Nuclear Pumps - EG
Search Sales Contacts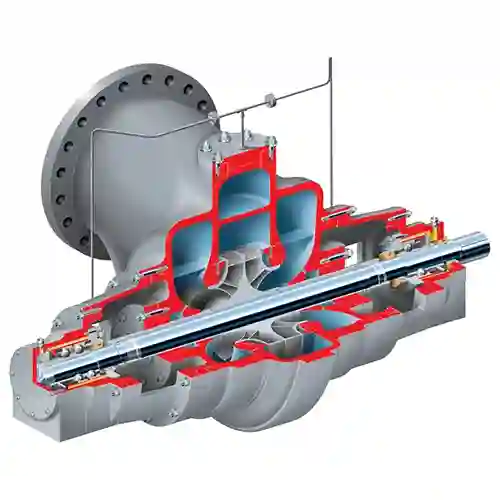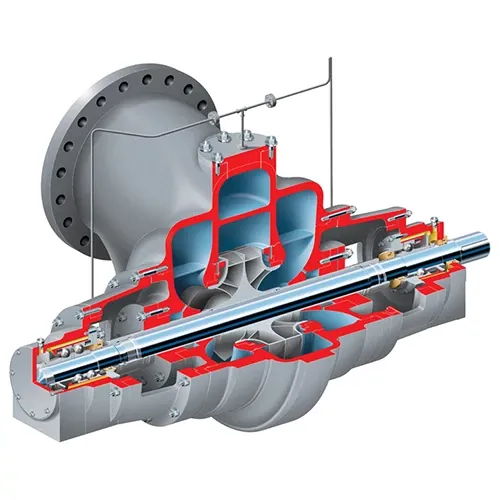 About this product
The EG is a single stage, double suction, radial split case, heavy duty process pump, specifically designed for component cooling water service for the AREVA nuclear plants. Conforming to ASME Section III, Class 3, it features centerline mounting and suction with discharge flange in the top portion of the pump casing.
...
Read more
Read less
Suction and discharge connections in the top portion of the pump case meet AREVA piping requirements.
They are designed to exceed double the API requirements, per AREVA pipe loading specifications.
Radially split casing allows for maintenance of the pump internals without having to disconnect the suction and discharge piping.
Double suction impeller reduces NPSR over the operating range of the pump.
Centerline mounted design allows for equal thermal expansion. 360-degree bearing brackets provide optimal support for the bearing housing.
Standard cartridge seals simplify maintenance.
ASME Section III, Class 3
Flows to 4000 m3/h (17 610 gpm)
Heads to 60 m (200 ft)
Pressures to 14 bar (200 psi)
Temperatures to 80°C (180°F)
Speeds to 3600 rpm
Power to 950 kW (1275 hp)
Size Range: 20" discharge
Horizontal Single stage, radial split