Horizontal - Multistage - Single Case - CSX
Search Sales Contacts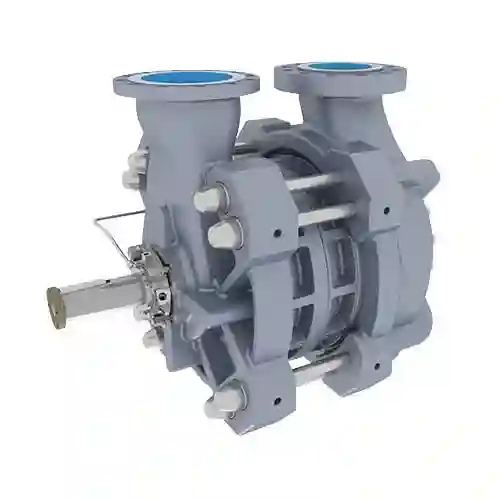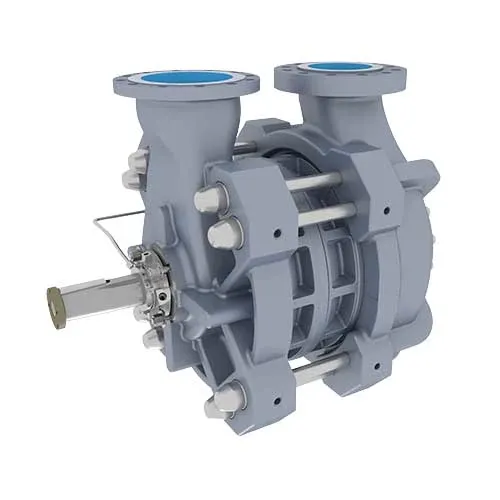 SubType
Horizontal - Multistage - Single Case
About this product
The CSX pump represents the next generation of segmental ring, multistage, diffuser-style pumps with stacked impellers and an axial balance device. It is engineered to deliver world-class high-efficiency operation in high pressure membrane feed applications in saltwater or brackish water reverse osmosis desalination plants as well as numerous general industry applications.
...
Read more
Read less
Engineered for high pressure membrane feed service in SWRO plants.
Low energy consumption ensured by advanced hydraulic design to maximize efficiency, precision-cast diffusers and channel rings.
Prolonged operating life made possible by corrosion-resistant materials of construction including Super duplex A890 Gr.5A/6A.
Easy installation due to symmetrical suction and discharge heads that enable the pump nozzles to be rotated and positioned to suit a variety of piping layouts.
Two pump lubrication option available to meet customer and application requirements, including a fully product lubricated bearing arrangement that makes the pump more compact, more efficient and cleaner by removing oil or grease as a lubricant. It also eliminates one mechanical seal and both bearing housings ensuring a reduced pump footprint.
Traditional oil lubricated version also available.

Flows to 1500 m3/h (6600 gpm)

Heads to 840 m (2756 ft)

Design pressures to 100 bar (1450 psi)

Temperatures to 45°C (113°F)

Frequency 50 or 60 Hz; compatible with VFD applications
Size Range: 152 mm to 250 mm (6 to 10 in)