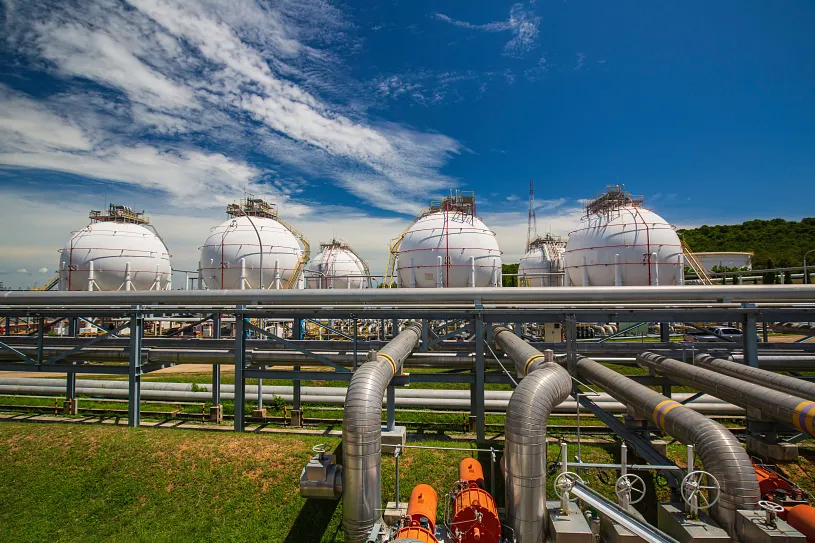 Date
Sep 05 - 08, 2023
Location
Singapore
Industry
Visit Flowserve at Gastech 2023
Come by booth E155, where Flowserve will showcase our innovative solutions for pumps, valves, and IoT services. Our products are specifically designed to tackle the world's toughest flow control challenges while supporting pressing initiatives such as sustainability, reducing carbon emissions, and facilitating the energy transition.
With a strong presence in the traditional oil and gas industry, we have been serving numerous customers who are now venturing into the application of new energy sources. At Gastech 2023, we are excited to present our latest equipment and application solutions tailored to your process requirements. We offer a comprehensive range of products designed to meet the unique needs of this evolving industry.
Why Flowserve?
From deep ocean floors to remote well fields and oil sands. From up stream production to transportation to refining. No matter how remote the locations, Flowserve has the pump, valve and seal solutions you need to construct and maintain your operations. The world's leading oil and gas companies rely on Flowserve for the industry's most complete flow management portfolio.
We're your ideal partner with engineering prowess and global resources that enable companies to reduce or eliminate emissions while also enhancing efficiency and cost-effectiveness in hydrogen, LNG and natural gas processes. Our unrivaled combination of technical expertise and practical application can help energy sectors transition to cleaner, renewable energy sources and more sustainable industrial processes.
And to help you enhance energy efficiency, optimize processes and reduce costs, we will be introducing RedRaven — a comprehensive internet of things (IoT) platform — that enables condition monitoring and predictive analytics to maximize rotating equipment performance. RedRaven enables you to proactively identify equipment issues to reduce operational downtime and disruptions, improving your plant's efficiency, productivity and reliability.
About Gastech 2023
The global natural gas, LNG, hydrogen and low-carbon solutions industries meet to discover how they address the evolving energy market and the growing focus on environmental, social and governance (ESG) issues. More than 38,000 engineers, analysts, procurement managers, operations directors, business leaders, policymakers and equipment manufacturers will attend.