Linear Globe - Compressor Anti-Surge Valve
Search Sales Contacts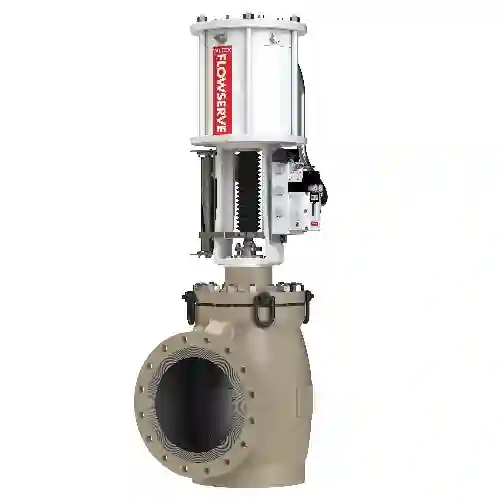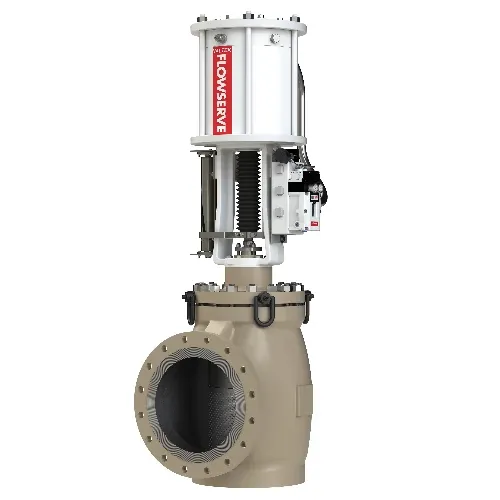 SubType
Linear Globe/Angle Control Valves
About this product
The Valtek® Compressor Anti-Surge Valve from Flowserve represents a revolutionary solution to anti-surge control by combining precise control and exceptional responsiveness in a simple, reliable package. It protects compressors from catastrophic surge damage by providing exceptional response for driving the valve open when needed and in a steady-state position when in recycle.
Key components:
• Mark 100SC™ angle body valve
• Logix 3800JF™ positioner
• MegaStream™ noise control
• Stealth™ noise control
• Linear piston actuators
• Actuator cushions
• SpiralTrack™ feedback
...
Read more
Read less
Precision control and fast stroke speed — The revolutionary Logix 3800JF positioner overcomes the conflict between precision and speed, delivering exceptionally fast stroke speed coupled with precision control.
Simple to set up and tune — A simple design reduces complexity and eliminates the need for volume boosters. A one-button configuration simplifies set-up and tuning.
Noise and vibration control — Longer service life and reduced system wear and tear are enabled by advanced noise control trims that deliver high flow rates while keeping
emitted noise and resulting vibration levels low.
Ease of maintenance and upgrades — The easy-to-maintain design can be tuned and repaired without the need to rely on factory experts. Additionally, the Logix 3800JF positioner is easily retrofitted to existing installations.
ASME B16.34 and B16.47
Size Range: Angle configurations from 8x8 (8 in inlet; 8 in outlet) and 8x12 up to 30x36
Pressure Class Range: ASME 150#, 300#, 600#
Temperature range: -196°C to 815°C (-320°F to 1,500°F)
Materials:
Carbon steel
Chrome moly
Stainless steel
The Valtek Compressor Anti-Surge Valve gives you a combination of precision control and exceptional responsiveness in an easy-to-calibrate and easy-to-maintain valve package. It protects critical compressor equipment from catastrophic surge damage, allowing operators to run their compressors near the surge line for increased productivity.

Here's how the integrated system delivers responsive, precise and reliable anti-surge control:
The Logix 3800JF positioner reduces complexity and eliminates the need for auxiliary pneumatic accessories. A one-button configuration simplifies set-up and tuning.
Pneumatic JetFlow relay provides high flow rates and fast stroke speeds with proportional pneumatic output for both precision control for small step changes, and high flow when fast speeds are required.
SpiralTrack eliminates long feedback arms and provides reliable electro-mechanical feedback to the positioner.
Linear piston actuator provides high performance, and actuator cushions prevent impact damage during fast strokes.
The Mark 100SC angle body valve features a large-volume gallery for exceptional capacity. It is capable of providing 51 to 248% greater capacity compared to similar anti-surge offerings.
Advanced trim designs – MegaStream and Stealth minimize noise and vibration, reducing system wear, damage and downtime.