Metal Bellows Seals - BX
Search Sales Contacts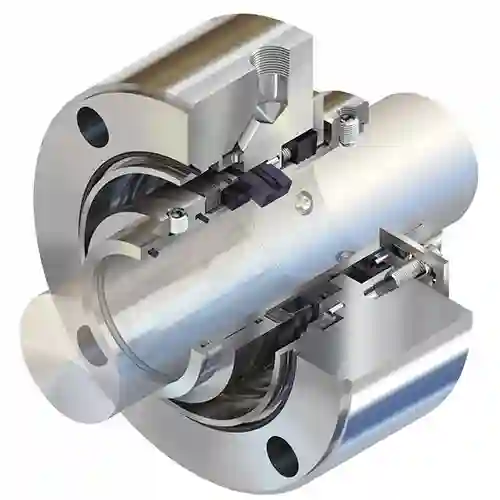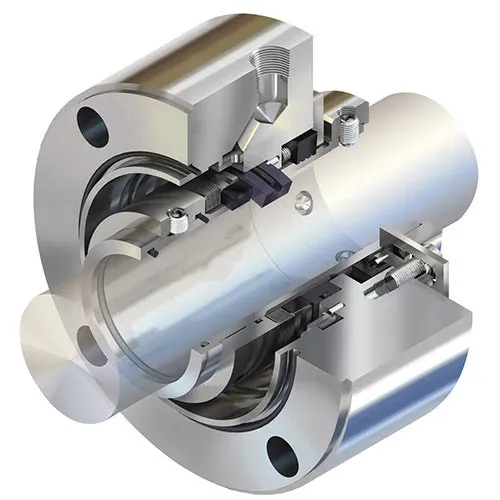 SubType
Metal Bellows Seals
About this product
BX Series balanced metal bellows seals are engineered to drive exceptional, long-term equipment reliability and lower energy consumption. They provide exceptional reliability in corrosive and non-corrosive fluids, especially fluids that crystallize or coke in atmospheric conditions. The BX Series is fully compliant with API 682 Type B requirements. Available in single and dual seal configurations.
...
Read more
Read less
Longer service life via 0.20 mm (0.008 inch) thick standard welded bellows for maximum resistance to corrosion, shaft vibrations and centrifugal forces
Optimal performance is attained by selecting from three standard seal face balances; the BXQ seal is high balanced for flashing hydrocarbon applications
Increased maintenance intervals due to a self-cleaning rotating bellows that replaces the need for springs and dynamic elastomers to lessen clogging vulnerabilities
Maintain the performance benefits of self-cleaning rotating bellows in dual pressurized Arrangement 3 seals with the BXB seal's unique ID pressurized seal face balance
API 682
Pressure: up to 27.6 bar (400 psi)
Temperature: -40°C to 204°C (-40°F to 400°F)
Speed: up to 23 m/s (75 fps)
Sizes: 12.3 to 127 mm (0.483 to 5.000 inches)
BXQ
High balance low emission hydrocarbon design for specific gravities down to 0.45 with multi-port flush. Standard API 682 Type B Arrangement 1 seal.
BXB
Inner bellows designed for ID pressurization with barrier fluid. Standard API 682 Type B Arrangement 3pressurized dual seal.
BXLS
Designed to international standard DIN EN 12 756 L1k for use in DIN pumps.
Arrangement 1 single seal (Common Piping Plans 11, 13, 23, 32, 62)
BX
BXQ
BXLS
Arrangement 2 unpressurized dual wet seal (Common Piping Plans 52)
BX/BX
Arrangement 2 unpressurized dual seal with dry running backup (Common Piping Plans 72, 75, 76)
BXQ/GSL
Arrangement 3 pressurized dual wet seal (Common Piping Plans 53A, 53C)
BXB/BX
Arrangement 3 pressurized dual wet seal (Common Piping Plans 53B, 54)
BX/BX