Industrial Process Pumps - DS-RO
Search Sales Contacts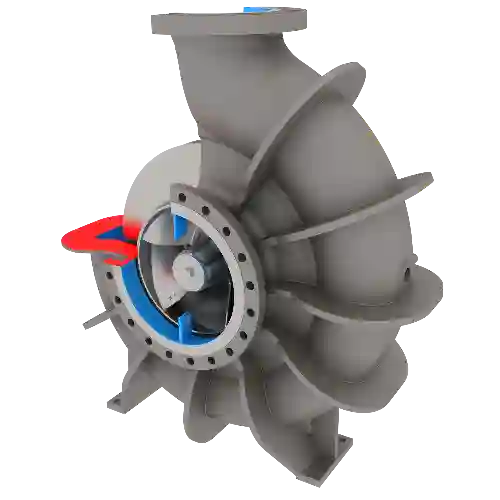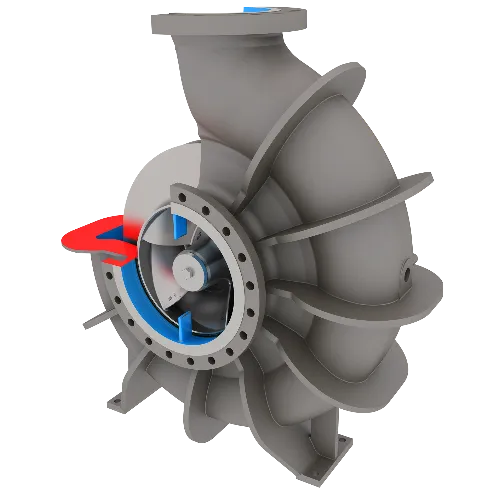 SubType
Industrial Process Pumps
About this product
The Flowserve DS-RO single-stage, end-suction, foot-mounted pump is engineered specifically for auxiliary applications found in reverse osmosis desalination processes. This versatile pump is well-suited for plant support services such as filtered water, low- or high-pressure feed boosting, potable water, backwash and others. Optimized hydraulics and high-alloy materials of construction, like ASTM A890 Grade 5A/6A super duplex stainless steel, provide high-efficiency performance and long-term reliability that result in increased uptime with low cost of ownership.
...
Read more
Read less
A rigid shaft and double-volute casing keep shaft deflection low, reducing radial load and promoting high sustained efficiency.
End-suction design with a choice of three alternative discharge nozzle locations provides system flexibility.
Materials of construction are designed to withstand the corrosive environments typical of desalination processes.
Double-volute casing provides stable operation. Radial thrust loads are minimized, reducing vibration and mechanical loads on all components.
Parts interchangeability over a range of pump sizes lowers spare part inventories and costs.
A spacer-type coupling allows full inspection of the back pullout type pump in minimum time, without disturbing suction and discharge connections.
The closed impeller utilizes three dimensionally contoured blades extending into the impeller, combining high efficiencies and low NPSHR.
Flows to 11,000 m3/h (48,432 gpm)
Heads to 180 m (591 ft)
Pressures to 27 bar (392 psi)
Temperatures to 45°C (113°F)
Frequency of 50 or 60 Hz; compatible with VFD applications
Sizes from 200 to 700 mm (8 to 28 in)
For extended range, please consult with our specialists.

Sizes: DN 200 to 700 (8 to 28 in)
Pressure class: PN 27 bar (392 psi)
Materials:
316 stainless steel
Super duplex (ASTM A890, Grade 5A; PREN ≥ 40)