Single Case Pumps - Axially Split - API - LPN
Search Sales Contacts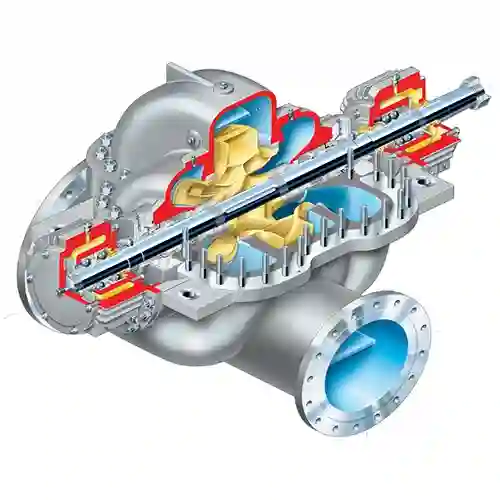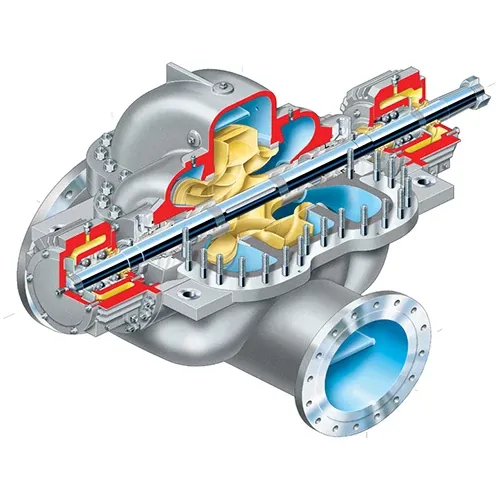 SubType
Single Case Pumps - Axially Split - API
About this product
The LPN is a between bearing, axially split, one-stage pump. With a double suction impeller and side-side nozzles, this medium-pressure pump is a natural solution for low NPSH applications, such as water and hydrocarbon transfer service.
...
Read more
Read less
High uptime made possible by double-suction impeller and double volute designs, which create optimal axial and radial thrust balance
Increased MTBR resulting from heavy-duty bearings and bearing lubrication system; multiple options available to suit application requirements
Superior performance at elevated temperatures with near-centerline mounting
Simplified maintenance enabled by the split-casing design, which permits the rotor, seals and bearings to be serviced without disturbing the piping
Emissions control with ISO 21049/API 682 seal chambers
Centerline
Nozzle loading capability beyond API 610, API 68
ISO 13709 / API 610 BB1
Flows to 15000 m3/h (65000 gpm)
Heads to 250 m (820 ft)
Pressures to 50 bar (725 psi)
Temperatures -80°C (-110°F) to 204° (400°F)
Size Range: 6" to 30"