Horizontal - Multistage - Single Case - WX
Search Sales Contacts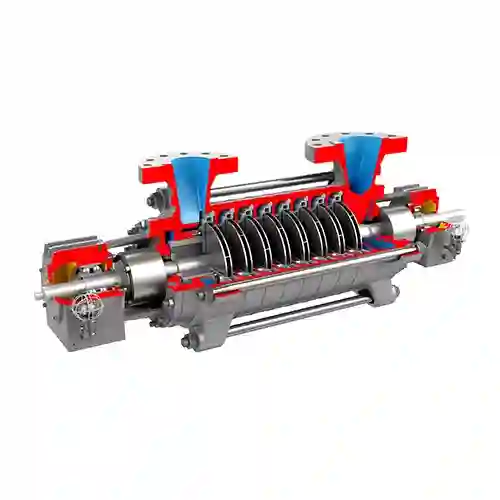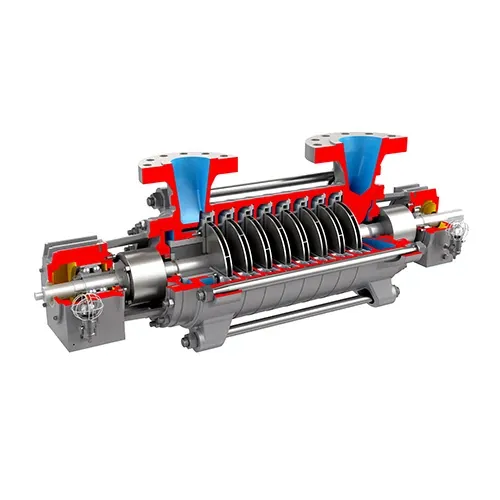 SubType
Horizontal - Multistage - Single Case
About this product
The WX pump is a horizontal, radially split, single case, multistage, ring section pump. Available in various sizes, hydraulics and material combinations, the WX is well suited for a wide range of applications. It is designed to provide reliable, efficient performance with total life cycle cost economy.
...
Read more
Read less
The WX is a horizontal multistage, radially split, ring section pump with centerline mounted between bearings (BB4).
The tie bolt construction permits rapid assembly and disassembly for maintenance purposes.
Individually balanced impellers are mounted in-line (tandem) on a generously proportioned shaft, individual keyways are provided for location and drive purposes.
Each stage element is made up of channel ring and diffuser, with O-ring seals to prevent external leakage.
The axial thrust experienced during operation is controlled by a close clearance balance device located at the discharge end of the pump after the last stage impeller.
Standard top/top suction and discharge flanges ensure that the pump is inherently self venting.
For exceptionally low NPSHa applications, WX pumps can be fitted with an inducer.
Flowserve
Hydraulic Institute
ISO 13709 / API 610
ISO 21049 / API 682 seal chamber and seal flush plans
Flows to 300 m3/h (1320 gpm)
Head to 1200 m (3940 ft)
Temperature from -46°C (-51°F) to 200°C (392°F)
Pressure to 150 bar (2175 psi)
Size Range: 4 frame sizes, 12 hydraulics, up to 14 stages