Horizontal - Multistage - Double Case - HDO and HSO
Search Sales Contacts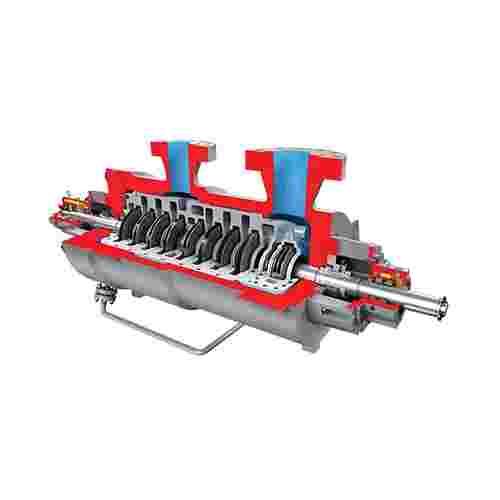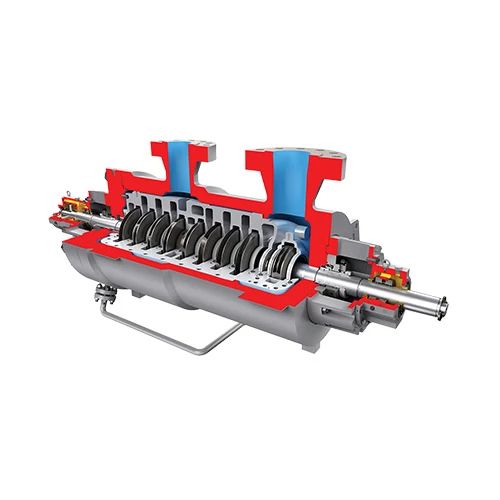 Type
Between Bearings Pumps
SubType
Horizontal - Multistage - Double Case
About this product
The HDO is a between bearing, multistage, radially split double case barrel with an axially split double volute, opposed impeller inner case. Designed for medium and high pressure applications. In excess of thousands of units installed, the Flowserve HSO/HDO high pressure multistage barrel pump is a unique member of the double-case barrel pump family in that it is offered in both General Purpose and Special Purpose configurations. The HSO/HDO volute-style barrel pumps are manufactured to customer specifications, often exceeding ISO 13709/API 610 (BB5).
...
Read more
Read less
The Outer Barrel
The Barrel is available casted or forged and only the barrel and discharge cover are exposed to the full discharge pressure, making the pump of safe design for any pressure. Only one full pressure sealing to atmosphere (barrel-to-cover) and one full pressure sealing to suction (volute-to-barrel) are used.
The main suction and discharge nozzles are located at the top of the barrel which make the pump self venting. Other nozzle configuration can be designed as required. The pump internals can be removed from the barrel in a minimum of time, without breaking the main piping connections and without interfering with the driver position.
Inner Volute Case
The inner volute case is a double volute design, which split in two identical halves. The horizontal split parting faces are processed to provide a perfect seal without a gasket. The inner case is subject to compressive stress only and only light bolting along the split is required, which greatly facilitates dismantling. The double volute design, with water outlets 180 degrees apart, assures radial balance of the pump for all capacities, and equal temperature distribution in the outer barrel. All fits are accurately machined for perfect alignment.
Sag Bore
The inner volute has a unique feature to cope with the shaft deflection, which is inherent to any horizontal (multi-stage) pump. The amount of deflection is amongst others a function of the shaft length (distance between bearings), diameter, material and weight distribution of the rotating parts. If not properly accounted for, shaft deflection at start-up or slow roll conditions could result in metallic contact between the rotor and the stationary wear rings and gall. The HDO can be executed with a sag bore which means that the shaft deflection is pre-machined in the volute to ensure contact free start-up.
The Rotating Element/Impellers
The enclosed type impellers are cast and finished all over and are statically and dynamically balanced. Impellers can be fitted with or without wear rings if required. Impeller wear rings are not recommended for hot services and high temperatures (above 300 degrees C and speed in excess of 4000 rpm, mounted with a light shrink fit and axial with a screw).
The rotor design has opposed grouping of impellers, which results in a pump whose axially hydraulic thrust is inherently balanced over its full operating range.
This unique design further limits the differential pressures in the pump. The maximum pressure breakdowns across running clearances with this design are 50% of the differential pressure at the balance stage piece, where the pressure to the stuffing box is bled back to the suction pressure.
Impellers are mounted on the pump shaft individually, such that the shaft can expand freely, without creating any unusual stress, while each impeller transmits its own axial thrust to the shaft.
Depending on pump size and NPSH available a single suction first stage impeller (HSO/HSB) or double suction first stage impeller (HDO/HDB) is used. The rotating element is dynamically balanced as an assembly. Balancing is remained with the assembly of the pump. The volute design requires only a spare rotor as capital spare. In case of an emergency situation, the rotating element can be removed from its volute case and a new spare one installed within 8-10 hours.
Stationary Wearing Parts
Stationary case wearings are positioned by a tongue and groove fit. Rotation is prevented by means of a pin on the ring, which fits into a slot in the volute case. Case ring are not press fit mounted as this is not suitable for an axial split type pump.
Bearing Construction
The standard bearing design consists of continuously pressure oil lubricated radial sleeve bearings in combination with a pivot shoe axial thrust bearing. For smaller size pump and where permitted by API 610 ball/ball or sleeve ball bearing configuration is possible
Sealing Chambers
Seal chambers meet API 682 requirements and are designed to accept single , double or tandem cartridge mechanical seal arrangements of all leading manufactures.
ISO 13709 / API 610
Hydraulic Institute
Customer specifications
Flows to 4,000 m³/h (17,610 gpm)
Heads to 5,365 m (16,000 ft)
Discharge pressures to 450 bar (6,550 psig)
Temperatures to 450 ºC (840 ºF)
Speeds up to 9,000 rpm
HDO-T (Hydraulic turbine)
HSO-T (Hydraulic turbine)
Online Tools
Software Download