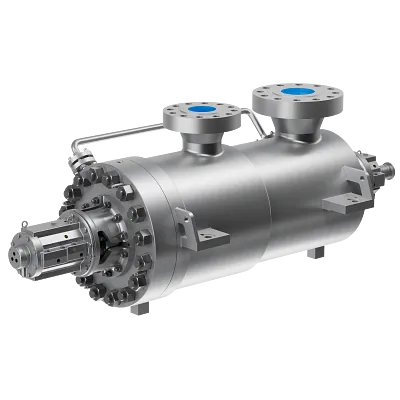 Reduce total costs with uncompromising reliability and versatility
Rated for discharge pressures to 450 bar (6,525 psi), Flowserve HDO pumps are built to specifications often exceeding the requirements of API 610 (BB5). The industry's most extensive and sophisticated library of barrel pump hydraulics permits pump performance to be customized and optimized for critical applications.
default
Features and benefits
Flowserve HDO pumps feature opposed impellers and double volute designs, resulting in nearly balanced axial hydraulic thrust over the unit's full operating range. Double-suction (HDO) or single-suction (HSO), first-stage impellers provide the flexibility to meet a variety of NPSH requirements. A special purpose configuration is also available for higher-pressure or specialty applications.
Watch Videos
In addition, Flowserve HDO barrel pumps are RedRaven Ready. RedRaven is a complete end-to-end proactive maintenance solution. It enables you to leverage the internet of things (IoT) for a connected platform of smart products, software and services.
Discover how you can minimize disruptions and downtime with RedRaven.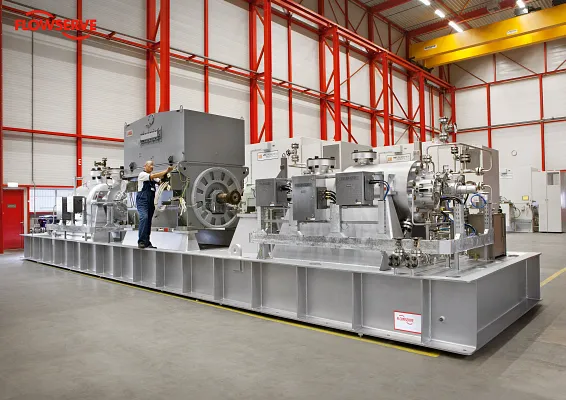 The HDO pump is engineered to perform reliably at the required hydraulic capacity while mitigating thrust loads. With as many as 14 stages, the pump's opposed impeller mounting arrangement effectively balances axial thrust over a broad operating range, virtually eliminating shaft deflection and vibration while increasing bearing and seal life.
Each pump is performance tested in accordance with API and Hydraulic Institute (HI) testing standards to ensure the unit meets specified design conditions. Pumps can be tested at full flow, pressure and speed, up to 18,650 kW (25,000 hp).
Watch Video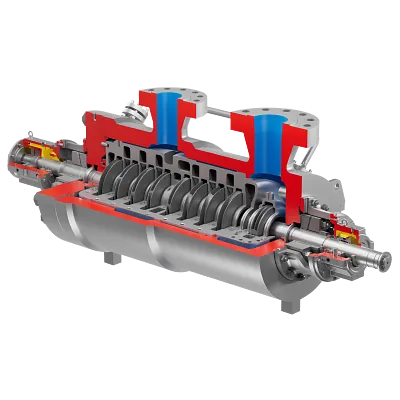 The HDO pump is offered with three bearing arrangement options. Sleeve journal radial bearings and tilting pad thrust bearings are standard, utilizing either air or water cooling as needed. Duplex ball and sleeve/ball thrust bearings are available where appropriate and permitted by API 610 (BB5).
Watch Video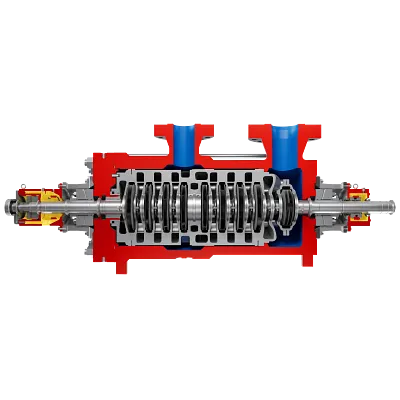 HDO pumps can be furnished with one or more deactivated stages to accommodate future system or unit expansion.
Many factors must be considered when activating or deactivating stages; other options are available. Consult your local Flowserve representative for recommendations that may best fit your unique application.
Watch Video
default