Decoking System - Drill Stem
Search Sales Contacts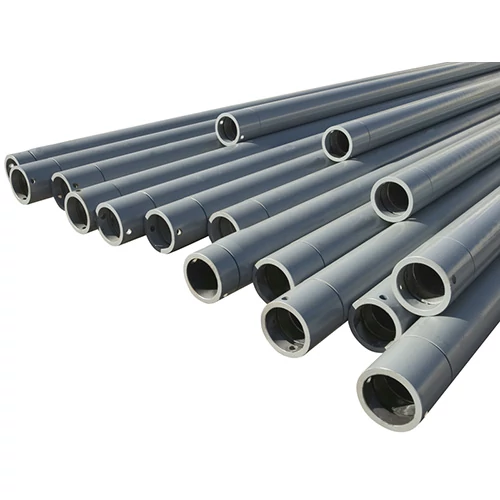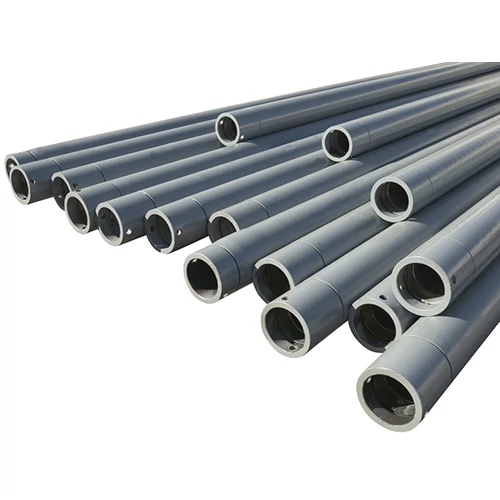 About this product
Drill stems transfer the water and torque from the rotary joint to the cutting tool. Flowserve threaded drill stems are extremely durable and have a side load strength four times greater than comparable welded drill stem designs.
The optional Flowserve Scorpion FLS 600 Decoking System drill stem installation tool improves safety and reduces disassembly and reassembly time compared to labor-intensive traditional methods.
Flowserve's decoking system is fully integrated. Watch these videos to see our individual components.
...
Read more
Read less
Drill Stem
Fabricated from ASTM A-519 Gr. 4140 steel tubing in 6 m (20 ft) sections
Hot process expansion maintains wall thickness of tube through the female threaded end and reduces stress in the area of thread engagement.
API 5CT 6.625 in extreme-line threads
Heat treated for maximum strength
Swaged female ends maintain thickness throughout.
Low torque requirement to get full metal-to-metal engagement
Optional Scorpion FLS 600 Drill Stem Assembly Tool
Replaces conventional labor-intensive equipment, such as multiple wrenches and chains, with a single unit that is both safer and easier to operate
Compact, single-unit design increases portability and alleviates the process of getting equipment and crews in place.
Built-in backup removes the need for a permanent anchor and enables operation by a single individual without risk to personnel safety.
Easy-to-operate drill stem tensioner provides a powerful, versatile method for making up and breaking out drill stem sections; instantly changes from break-out to make-up mode
Chain adjusts to all Flowserve drill stems
UL, CSA, IEC as applicable