Hydraulic Actuators - LHS & LHH
Search Sales Contacts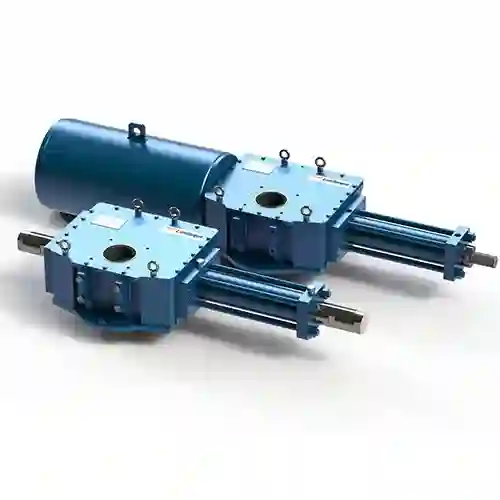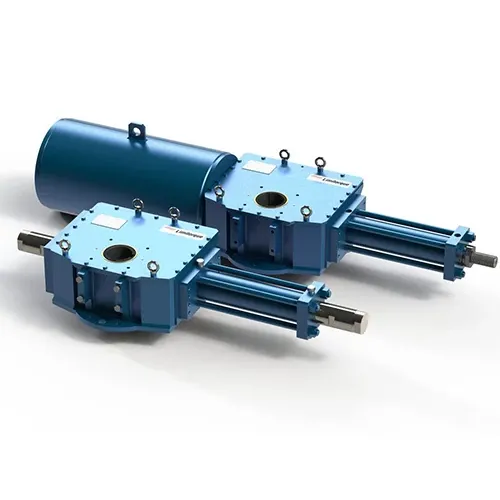 SubType
Hydraulic Actuators
About this product
The Limitorque LHS and LHH Hydraulic Scotch Yoke actuator series are designed to meet or exceed the most current and stringent safety and reliability standards for application in the oil and gas industry. LHS and LHH are ideal where hydraulic motive power is preferred for the operation of quarter-turn valves and for applications requiring a robust heavy duty design, long service life, high-torque and high-speed operation.
...
Read more
Read less
Efficient design based on computational modelling and extensive experimental validation provides high performance with reduced size, weight, and consumption
Symmetrical and canted scotch yoke types perfectly fit individual valve torque requirements
Quick stroking time: less than 0.5 seconds, subject to technical evaluation
Rugged heavy-duty fabricated carbon steel build epoxy painted and Electroless Nickel Plated (ENP) cylinders provide maximum protection against corrosion
Dust/water proofing to IP66/IP66M and IP67/IP67M according to EN 60529
25-year design life and maintenance intervals up to six years, (depending on service conditions, proper installation, operation and maintenance) exceed industry expectations
Modular construction allows easy on-site maintenance without special tools and without removal from the valve
ISO 9001 and 5211
EN 15714, 60529, 13906, 13445 and 12570
IEC 61508 SC3
ATEX 2014/34/EU
Torque Rating Range: Up to 300000 Nm (221000 ft-lbs)

Pressure Rating:
LHS series: 207 barg (3000 psig) MAWP
LHH series: 345 barg (5000 psig) MAWP
LHS
Hydraulic actuator rated 207 barg (3000 psig) Maximum Allowable Working Pressure (MAWP)
LHH
Hydraulic actuator rated 345 barg (5000 psig) Maximum Allowable Working Pressure (MAWP). 410 barg (6000 psig) versions also available on request.
Symmetric and canted scotch yoke mechanisms as standard. Customized yoke profiles available as option
Spring return and double acting configurations (fail open, fail close and fail-in-place capability)
Hydraulic Handpump for Manual Operation available on request
High and Low temperature versions available: +160°C to -60°C (320°F to -76°F)
PED 2014/68/EU and & ASME BPVC VIII div. 1 versions available
Standard or customer specified painting on request
Wide range of feature and function customizations, including high-speed and high-cycle versions, are available
IP 66/67 and IP 66M/67M
ATEX Ex II 2GD
NBR Buna, Viton®, and Fluorosilicone sealing