Date
Sep 28, 2022
Location
Industry
Industries
Power
Chemicals
Water
Oil & Gas
General Industries
Destination Innovation 2022

Flowserve welcomes you to attend the second annual virtual expo Destination Innovation 2022. We are setting the stage this year to discuss energy transition and the solutions you can utilize to diversify, decarbonize, and digitize fluid motion and control to support meeting your operations' transition goals.
This is an opportunity for us to connect with you around the globe to share more information about our portfolio of product flow control solutions that are supporting energy systems around the world, reducing carbon emissions, and digitizing solutions and services, making Flowserve a leader in energy transition.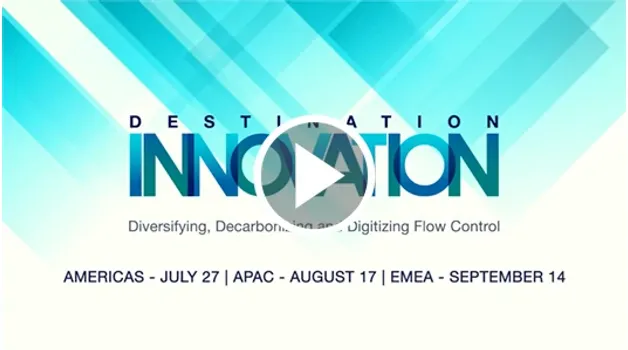 What you can expect at the event

Join us for an impactful and exciting four-hour virtual expo that promises to deliver first-hand strategic insights from Flowserve senior leaders and industry experts. New this year is a robust lineup of keynote special guest speakers such as Gabriel Collins, Baker Botts Fellow in Energy & Environmental Regulatory Affairs at Rice University's Baker Institute.
With a number of breakout sessions, get updates on the latest advances and improvements impacting your industry such as LNG, hydrogen, carbon capture storage solutions, mixed reality technology, automation and others that offer cleaner, more sustainable options for a low-carbon future. Gain a deeper understanding of Flowserve staying at the forefront of innovation with RedRaven, our complete end-to-end internet of things (IoT) solution.
Supporting your industry objectives

This year's Flowserve Destination Innovation showcases a suite of innovative energy transition offerings designed to help our customers in a number of pathways to quickly and cost-effectively make the shift toward cleaner forms of energy and to reduce carbon emissions.
Our unique event is tailor made to help you walk away with the tools you need to plan and achieve your energy transition and sustainability goals. Personalize your expo experience with featured talks and technical breakout sessions that matter the most to you. View presentations and equipment demonstrations on how Flowserve products are addressing common application challenges and how those products can benefit your site. Take advantage of this unique opportunity to network and connect with presenters and attendees, just as you would at an in-person event.
Mark Your Calendar
Americas
Join us on July 27, 2022 to learn about transformative flow control products for enabling energy transition.
REGISTRATION IS CLOSED
APAC
Join us on August 17, 2022 for a unique opportunity to hear directly from Flowserve leaders and industry experts.
REGISTRATION IS CLOSED
EMEA
Join us on September 28, 2022 to gain first-hand strategic insights from industry experts and breakout sessions.
REGISTRATION IS CLOSED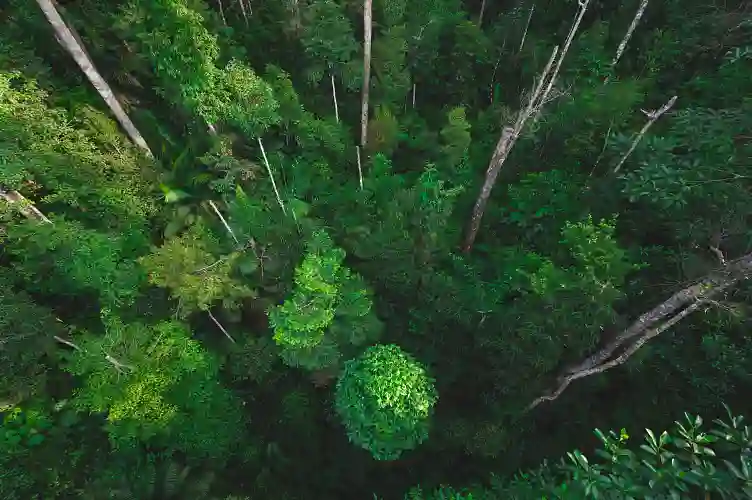 Our Pathways to Enable Energy Transition
Flowserve is diversifying, decarbonizing and digitizing to support the global energy sector's transition toward low-carbon sources.
Diversity. Decarbonize. Digitize.
Achieve your energy transition initiatives with expert support and transformative flow control products and digital solutions from Flowserve.
Frequently Asked Questions
Not only is Flowserve committed to our sustainability and reducing our own carbon emissions intensity by 40% by 2030, we are also dedicated to supporting our customers through their energy transition. Destination Innovation is your opportunity to discover more about a number of pathways toward energy transition, including decarbonization, digitization and diversification.
We are excited to offer a number of Featured Talks and more technical Breakout Sessions. Attendees will be able to create their own agendas based on specific content of interest.
The online event is free. Flowserve is delighted to provide this opportunity for you to discover the insights, equipment and engineering support that can enable you to successfully lead your company's energy transition initiatives.
We encourage interaction with our speakers so you may pose questions in the chat bar.
The virtual expo will run from 1:00 p.m. to 5:00 p.m. CEST on Wednesday, September 28.
Registration is open for the virtual expo in Europe-Middle East-Africa. Registration is now closed for the Americas and Asia-Pacific.
All presentations, including featured executive keynotes and breakout sessions will be presented in English and various other language subtitles.
In addition to what's on our agenda, we will offer unique on-demand content. You'll have 24/7 access to watch any portion of the expo later.
Relive the 2021 Expo with On-demand Videos
| Name | Speaker | Date |
| --- | --- | --- |
| Welcome to Flowserve's 2nd Annual Destination Innovation | Scott Rowe - President and Chief Executive Officer | Wed, 09/28/2022 |
| Flowserve's 3D Strategy - Serving Our Customers Through Energy Transition | Keith Gillespie - SVP, Chief Sales Officer | Wed, 09/28/2022 |
| Flowserve 3D's Gaining Momentum in EMEA | Monika Gruenewald, VP Sales of EMEA | Wed, 09/28/2022 |
| Global Energy Transitions: Complex, Massive, and Slow | Gabriel Collins - Rice University Baker Institute | Wed, 09/28/2022 |
| Addressing Energy Transition Challenges Through Emerging Technologies | Viswadeb Ganguly - Marketing Director; Adrienne Moreno - Marketing Manager | Wed, 09/28/2022 |
| Customer Success Through Innovation | Owais Mughal - Marketing Director; Mike Mancuso - VP, Marketing; Jason Ferris - VP, Marketing; Lars Rosene - VP, Communications, Aric Zurek - VP, Marketing | Wed, 09/28/2022 |
| The Critical Importance of Digitization in Production Facilities | Aric Zurek - VP, Marketing; David Breaugh - Microsoft | Wed, 09/28/2022 |
| How Flowserve's Energy Advantage Program can Accelerate Your Energy Transition Plans | Rob Vitello - VP, Operations | Wed, 09/28/2022 |
| LNG - A Key Energy Transition Enabler | Rakhi Oli - Marketing Manager | Wed, 09/28/2022 |
| Using IoT to Proactively Manage Assets in Asia-Pacific | Deepak Sivanandan – Head of IoT APAC | Wed, 09/28/2022 |
| Sustainability Driven by Specialty Materials | Vikram Gopal – CTO, Ascend Performance Materials | Wed, 09/28/2022 |
| | |
| --- | --- |
| Name | Welcome to Flowserve's 2nd Annual Destination Innovation |
| Speaker | Scott Rowe - President and Chief Executive Officer |
| Date | Wed, 09/28/2022 |
| | |
| --- | --- |
| Name | Flowserve's 3D Strategy - Serving Our Customers Through Energy Transition |
| Speaker | Keith Gillespie - SVP, Chief Sales Officer |
| Date | Wed, 09/28/2022 |
| | |
| --- | --- |
| Name | Flowserve 3D's Gaining Momentum in EMEA |
| Speaker | Monika Gruenewald, VP Sales of EMEA |
| Date | Wed, 09/28/2022 |
| | |
| --- | --- |
| Name | Global Energy Transitions: Complex, Massive, and Slow |
| Speaker | Gabriel Collins - Rice University Baker Institute |
| Date | Wed, 09/28/2022 |
| | |
| --- | --- |
| Name | Addressing Energy Transition Challenges Through Emerging Technologies |
| Speaker | Viswadeb Ganguly - Marketing Director; Adrienne Moreno - Marketing Manager |
| Date | Wed, 09/28/2022 |
| | |
| --- | --- |
| Name | Customer Success Through Innovation |
| Speaker | Owais Mughal - Marketing Director; Mike Mancuso - VP, Marketing; Jason Ferris - VP, Marketing; Lars Rosene - VP, Communications, Aric Zurek - VP, Marketing |
| Date | Wed, 09/28/2022 |
| | |
| --- | --- |
| Name | The Critical Importance of Digitization in Production Facilities |
| Speaker | Aric Zurek - VP, Marketing; David Breaugh - Microsoft |
| Date | Wed, 09/28/2022 |
| | |
| --- | --- |
| Name | How Flowserve's Energy Advantage Program can Accelerate Your Energy Transition Plans |
| Speaker | Rob Vitello - VP, Operations |
| Date | Wed, 09/28/2022 |
| | |
| --- | --- |
| Name | LNG - A Key Energy Transition Enabler |
| Speaker | Rakhi Oli - Marketing Manager |
| Date | Wed, 09/28/2022 |
| | |
| --- | --- |
| Name | Using IoT to Proactively Manage Assets in Asia-Pacific |
| Speaker | Deepak Sivanandan – Head of IoT APAC |
| Date | Wed, 09/28/2022 |
| | |
| --- | --- |
| Name | Sustainability Driven by Specialty Materials |
| Speaker | Vikram Gopal – CTO, Ascend Performance Materials |
| Date | Wed, 09/28/2022 |
| Name | Speaker | Date |
| --- | --- | --- |
| Flood Control and Drainage Applications | Javier Jimenez, Application Engineer | Wed, 09/28/2022 |
| Meeting the World's Water Needs | Water Product Management and Applications Team | Wed, 09/28/2022 |
| Carbon Capture, Utilization and Storage | Steven King - Marketing Specialist | Wed, 09/28/2022 |
| Vacuum Technology to Support New Energy | Chris Jestadt and John Marta - Sales | Wed, 09/28/2022 |
| Concentrated Solar Power | Jeff Parish - Engineer | Wed, 09/28/2022 |
| Hydrogen for a Low-carbon Economy | Cory Weiss - Product Manager | Wed, 09/28/2022 |
| Anti-surge Valves for LNG | Brad Haines - Engineer | Wed, 09/28/2022 |
| Optimizing the LNG Value Chain | Cory Weiss - Product Manager | Wed, 09/28/2022 |
| Aftermarket Solutions and Services | Vivek Mittal - Marketing Manager | Wed, 09/28/2022 |
| NSF Certification for Drinking Water | Shalom Kundan - Product Manager | Wed, 09/28/2022 |
| Mixer Seals – Specialty Chemical/Water | Garrett Marsala - Product Manager | Wed, 09/28/2022 |
| API Piping Plans and Good Seal Operation | Paul Bender - Product Manager | Wed, 09/28/2022 |
| A Complete Suite of Seals Protection | Joe Parker - Product Director | Wed, 09/28/2022 |
| RedRaven IoT Decarbonization | Jason Celaya - Business Development | Wed, 09/28/2022 |
| RedRaven IoT Valves Solutions | Tina White - Business Development | Wed, 09/28/2022 |
| RedRaven IoT Seals Solutions | Chris Riche - Product Manager | Wed, 09/28/2022 |
| Educational Services and Workforce Development | Sheila Mitchell - Training Specialist | Wed, 09/28/2022 |
| Valve Throttling vs. Speed Control | Hugo Castrejon - Training Specialist | Wed, 09/28/2022 |
| Case Study on Energy Assessment | Hugo Castrejon - Training Specialist | Wed, 09/28/2022 |
| Augmented Reality and Virtual Training | Heath Harper - Training Specialist | Wed, 09/28/2022 |
| 3D's and Innovation at Flowserve | Owais Mughal - Marketing Director | Wed, 09/28/2022 |
| | |
| --- | --- |
| Name | Flood Control and Drainage Applications |
| Speaker | Javier Jimenez, Application Engineer |
| Date | Wed, 09/28/2022 |
| | |
| --- | --- |
| Name | Meeting the World's Water Needs |
| Speaker | Water Product Management and Applications Team |
| Date | Wed, 09/28/2022 |
| | |
| --- | --- |
| Name | Carbon Capture, Utilization and Storage |
| Speaker | Steven King - Marketing Specialist |
| Date | Wed, 09/28/2022 |
| | |
| --- | --- |
| Name | Vacuum Technology to Support New Energy |
| Speaker | Chris Jestadt and John Marta - Sales |
| Date | Wed, 09/28/2022 |
| | |
| --- | --- |
| Name | Concentrated Solar Power |
| Speaker | Jeff Parish - Engineer |
| Date | Wed, 09/28/2022 |
| | |
| --- | --- |
| Name | Hydrogen for a Low-carbon Economy |
| Speaker | Cory Weiss - Product Manager |
| Date | Wed, 09/28/2022 |
| | |
| --- | --- |
| Name | Anti-surge Valves for LNG |
| Speaker | Brad Haines - Engineer |
| Date | Wed, 09/28/2022 |
| | |
| --- | --- |
| Name | Optimizing the LNG Value Chain |
| Speaker | Cory Weiss - Product Manager |
| Date | Wed, 09/28/2022 |
| | |
| --- | --- |
| Name | Aftermarket Solutions and Services |
| Speaker | Vivek Mittal - Marketing Manager |
| Date | Wed, 09/28/2022 |
| | |
| --- | --- |
| Name | NSF Certification for Drinking Water |
| Speaker | Shalom Kundan - Product Manager |
| Date | Wed, 09/28/2022 |
| | |
| --- | --- |
| Name | Mixer Seals – Specialty Chemical/Water |
| Speaker | Garrett Marsala - Product Manager |
| Date | Wed, 09/28/2022 |
| | |
| --- | --- |
| Name | API Piping Plans and Good Seal Operation |
| Speaker | Paul Bender - Product Manager |
| Date | Wed, 09/28/2022 |
| | |
| --- | --- |
| Name | A Complete Suite of Seals Protection |
| Speaker | Joe Parker - Product Director |
| Date | Wed, 09/28/2022 |
| | |
| --- | --- |
| Name | RedRaven IoT Decarbonization |
| Speaker | Jason Celaya - Business Development |
| Date | Wed, 09/28/2022 |
| | |
| --- | --- |
| Name | RedRaven IoT Valves Solutions |
| Speaker | Tina White - Business Development |
| Date | Wed, 09/28/2022 |
| | |
| --- | --- |
| Name | RedRaven IoT Seals Solutions |
| Speaker | Chris Riche - Product Manager |
| Date | Wed, 09/28/2022 |
| | |
| --- | --- |
| Name | Educational Services and Workforce Development |
| Speaker | Sheila Mitchell - Training Specialist |
| Date | Wed, 09/28/2022 |
| | |
| --- | --- |
| Name | Valve Throttling vs. Speed Control |
| Speaker | Hugo Castrejon - Training Specialist |
| Date | Wed, 09/28/2022 |
| | |
| --- | --- |
| Name | Case Study on Energy Assessment |
| Speaker | Hugo Castrejon - Training Specialist |
| Date | Wed, 09/28/2022 |
| | |
| --- | --- |
| Name | Augmented Reality and Virtual Training |
| Speaker | Heath Harper - Training Specialist |
| Date | Wed, 09/28/2022 |
| | |
| --- | --- |
| Name | 3D's and Innovation at Flowserve |
| Speaker | Owais Mughal - Marketing Director |
| Date | Wed, 09/28/2022 |