A Global Industry Perspective on Advancing the Hydrogen Economy Optimally
I recently chaired the second American Hydrogen Forum. Among the discussions, the forum's participants received updates on new hydrogen production and applications and brainstormed projects for its distribution and infrastructure within the U.S. We learned about the U.S. Department of Energy's (DOE) initiatives as well, including H2@Scale a commitment to advance affordable hydrogen production, transport, storage and utilization.
Fuel for change
It was promising to hear from industry advocates working diligently to bring about the objectives set by the Paris Agreement: an international commitment to substantially reduce global greenhouse gas (GHG) emissions and limit global warming to a temperature increase well below 2 degrees Celsius for this century compared to pre-industrial levels.
In 2017, the first Hydrogen Council was launched in Davos, Switzerland. The council started as a global initiative that reinforced the prospects of bringing hydrogen to the mainstream and making it a dominant portion of the future energy mix. Recently, the global community came together again at the 2021 United Nations Climate Change Conference (COP26) in Glasgow, Scotland. At COP26, all sides of the system — from governments to hydrogen producers to industrial consumers — clearly signaled that the world is ready for transformation with hydrogen as a fuel for change.
Thanks to all these phenomenal industries-led initiatives, momentum for hydrogen has built within the U.S. Subsequently, it is encouraging to see that the Biden administration supports the growth of hydrogen as a clean fuel source. So in the grand scheme, we all are convinced that hydrogen plays a pivotal role in carbon neutrality. As the global energy landscape goes through a paramount shift, there is massive momentum to make it a dominant portion of the future energy mix. The million-dollar question now is: What can we as advocates of this energy source do to ensure progression is in the right direction?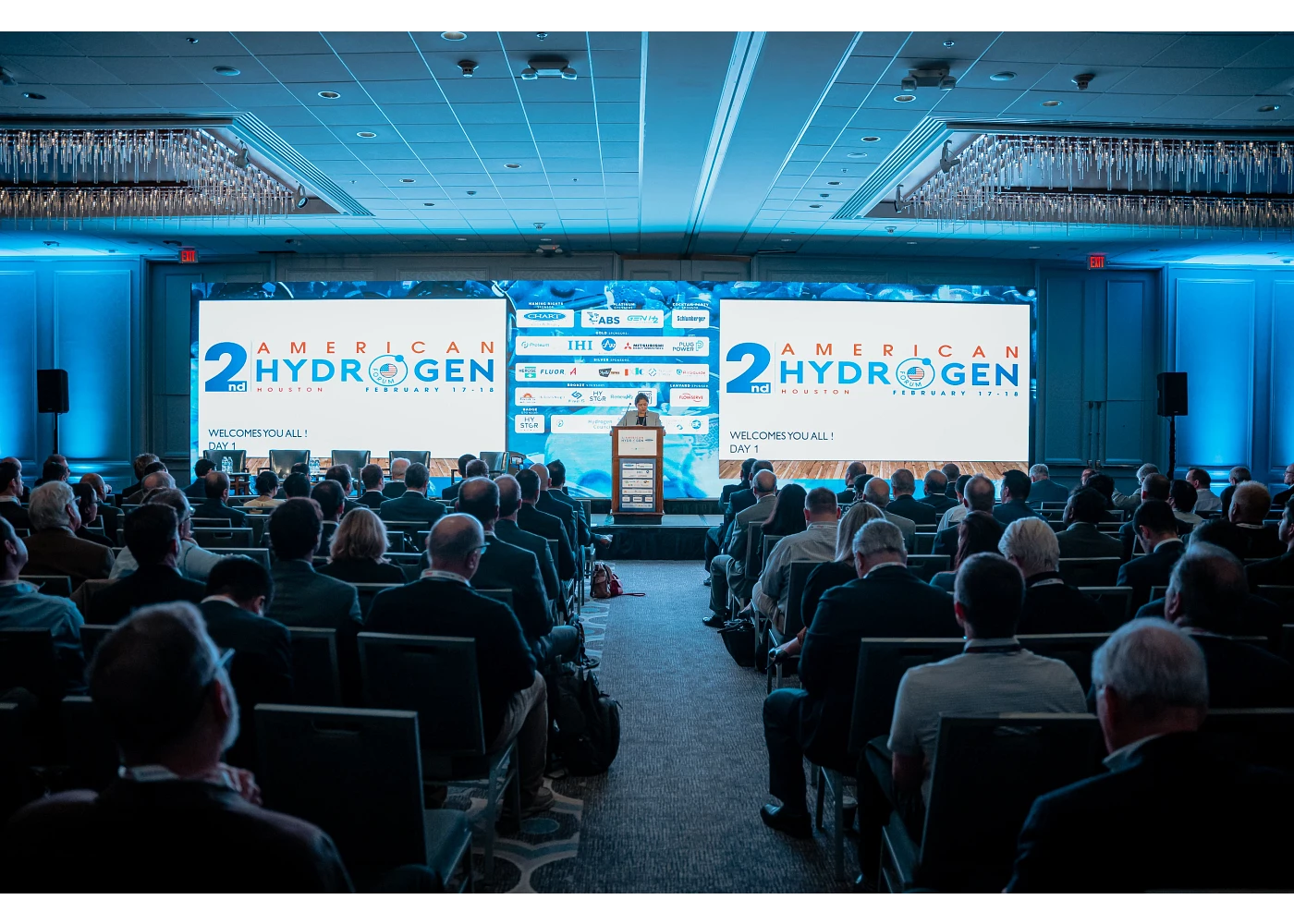 Global collaboration
The first step in creating a robust and sustainable hydrogen value chain is for the industry to innovate and collaborate to commercialize hydrogen technologies at scale. Embracing a phased approach toward deploying hydrogen technologies based on end-use applications, cost-competitiveness, policies, socioeconomic drivers and barriers that exist within the different economies globally will be key.
Secondly, expanding the distribution, infrastructure and transportation segment of the hydrogen value chain will require industries to address hydrogen technology safety. It also calls for industries to develop a unified vision in terms of regulations, codes and standards. By adopting these simple steps, I am hopeful that the progressing hydrogen economy will be optimally achieved in the near term.
The need for an energy transition and the role of hydrogen within energy transition were widely understood, shared and highlighted by all the speakers at the American Hydrogen Forum. Hearing the event's eminent industry leaders, we were able to establish very precise and clear takeaways on the global perspective of progressing the hydrogen economy.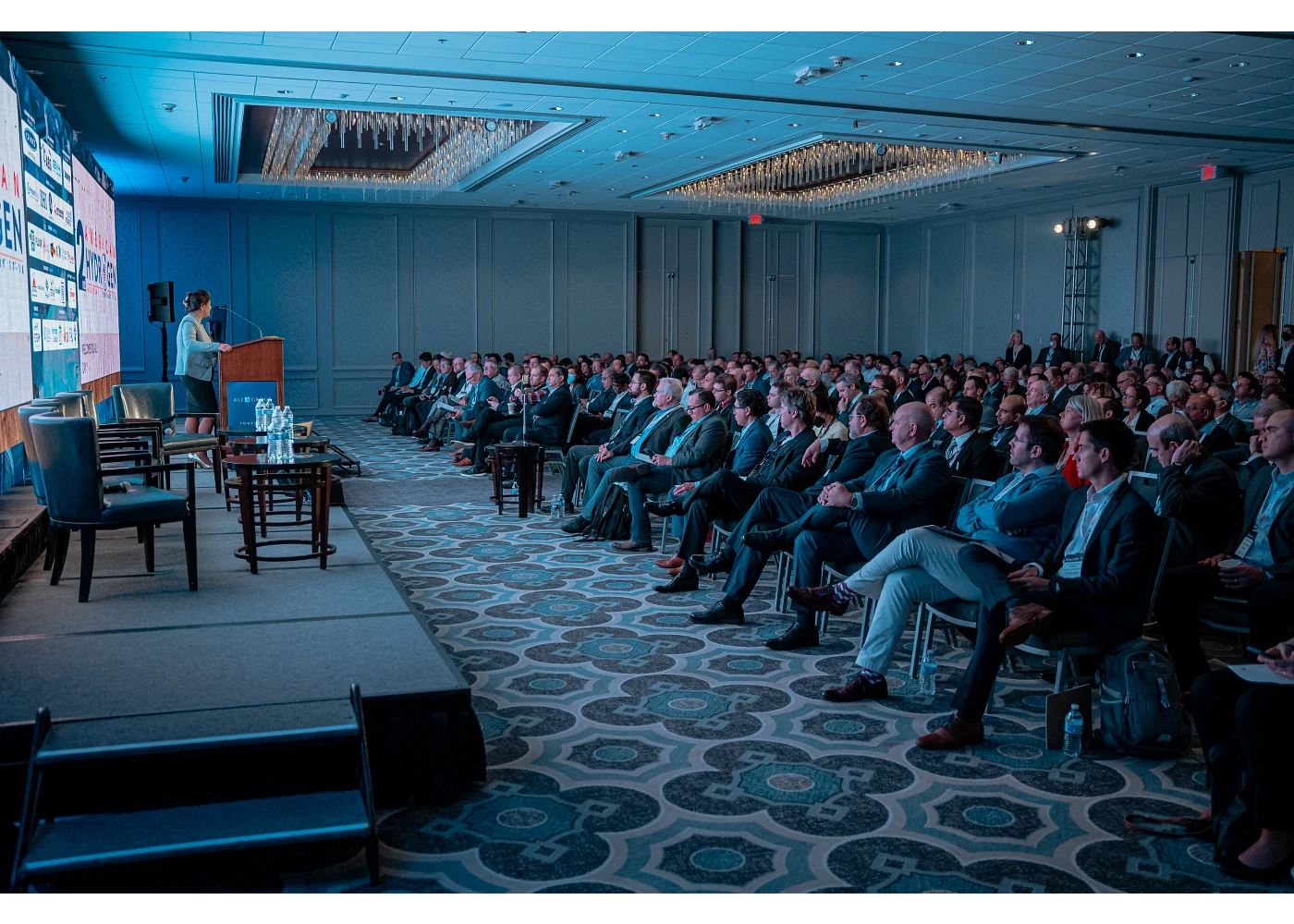 I want to share those takeaways here:
Key hydrogen takeaways enabling the energy transition
Hydrogen has the potential to be a powerful enabler of the energy transition. It offers a clean, sustainable and flexible pathway for energy diversity.
Responsible energy transition calls for industry to focus both on carbon management and hydrogen. Leaving either of these behind would not be a sensible choice and could keep the puzzle board unsorted.
The long-term benefits of hydrogen are compelling, with a clear acceleration over the past three years, which has come from the commercialization of products in all sectors. At the same time, continuous improvements in costs and performance of hydrogen-related technologies should be made along the entire value chain.
Hydrogen can add value to hard-to-abate industrial sectors such as steel and ammonia production, stimulate baseload power sources such as nuclear, and accelerate the integration of renewables in the energy system.
Turbomachinery is a diversified operation within the oil and gas sector. These units are among the most critical equipment within the hydrogen value chain in terms of reliability/accessibility, maintainability and Capex/Opex. They will only become more significant and pivotal with the energy transition gaining momentum.
Progressing the supply chain
While the U.S. produces 10 million tons of hydrogen annually, a significant increase in hydrogen supply and demand will be required to fully realize benefits across the entire value chain. This calls for the immediate progression of the hydrogen supply chain.
Hydrogen can increase the U.S.' energy security and help the country's climate because it offers a potential means to store and deliver energy from abundant, domestically available resources while reducing our carbon footprint. Vehicles operating on hydrogen can dramatically reduce our nation's dependence on oil and significantly reduce tailpipe emissions.
Producing hydrogen
There are three main pathways to produce zero-emissions hydrogen:
Steam methane reforming (SMR) using biomethane or combined with carbon capture, utilization and storage (CCUS)
Electrolysis using electricity generated by renewables
Gasification of biomass
While SMR and electrolysis are mature technologies, gasification and SMR with CCUS are developing.
Green hydrogen needs blue hydrogen to advance in demand, financially and structurally. The energy tapestry will have green, blue, turquoise and many other colors in the near term until we develop green technologies at scale to meet the massive energy demands.
Retrofitting blue hydrogen with CCUS would support the achievement of goals for lower greenhouse gas (GHG) emissions while also allowing existing assets to continue to be used. Therefore, it could be a transition shade until green hydrogen becomes mainstream, especially within regions where sequestration sites are easily accessible and available.
Collaborative partnerships with governments and industries can expedite progress in improving the efficiency and economics of hydrogen production.
Implementing policies
Local hydrogen hubs can bring industries together with area businesses, stakeholders and authorities to develop and deploy hydrogen and fuel cell projects that meet communities' energy and transportation needs. Regional hydrogen hub implementation strategies need a thorough evaluation of the local infrastructure, costs, environmental and energy justice priorities, as well as market adoption.
It is very important for industry stakeholders to develop long-term and stable policy frameworks to guide the commercialization of hydrogen technologies and energy transition in all sectors, inclusive of energy, transport, industry and residential.
Advancing hydrogen technologies
Emerging hydrogen technologies are at a crossroads. Developers, end users and industries will have to come together and make an optimal choice between cost- competitiveness and the value proposition of the production technologies that will help hydrogen move forward with agility in the near term.
Stakeholders should facilitate an agreement of industry standards across regions and sectors to enable hydrogen technologies and take advantage of scale effects and decreasing costs.
Capital costs for many hydrogen production technologies are substantially higher than those for other fuels. Developers and engineering, procurement, construction and commissioning (EPCC) contractors are working to reduce these costs by applying design for manufacturing (DFM) principles. They are identifying better materials, decreasing the number of necessary parts, designing simplified systems, and moving into mass production.
Integrating different technologies like renewables and green hydrogen offers a promising path for improving energy efficiency and carbon management and progressing toward optimal energy transition.
Adopting the right technologies and breakthrough technological advancements will be pivotal to moving the green hydrogen economy in the right direction.
Distributing hydrogen
Hydrogen distribution has three components: trucks, pipelines and ships. By 2030, assuming at-scale production and transportation infrastructure, hydrogen could be shipped from locations such as Australia or the Middle East to projected demand centers at costs of $2 to 3/kg of hydrogen.
A coordinated effort across industries is needed to ensure sufficient deployment of hydrogen fueling stations to meet demand from fuel cell electric vehicles (FCEVs).
Global transportation generates 24% of direct CO2 emissions from gasoline and diesel combustion processes, accounting for roughly 75% of global transportation emissions. Battery-electric vehicles and FCEVs are both viable ways to decarbonize the global transportation sector in the near term.
The large-scale storage of hydrogen is essential for a potential future hydrogen economy. Storage technologies, such as liquid hydrogen, methanol and ammonia, are advantageous in terms of storage density, cost of storage and safety.
Blending hydrogen into the existing natural gas infrastructure has national and regional benefits for energy storage, resiliency and emissions reductions. Hydrogen produced from renewable, nuclear or other resources can be injected into natural gas pipelines. Conventional end users of natural gas can then use the blend to generate power and heat. This is one way to retrofit existing assets and reduce overall carbon footprint.
Flowserve is among the companies shaping the hydrogen economy. Learn more about how we are diversifying, decarbonizing and digitizing to support the global energy sector's transformation toward low-carbon sources and continue to educate yourself with my last blog post on hydrogen's role as a key enabler for energy transition.