Hydrogen and LNG: Key Enablers for Energy Transition
Hydrogen and liquefied natural gas (LNG) are an increasingly crucial part of a decarbonized energy system. LNG is an ideal 'at-scale' transition fuel that provides a resilient pathway to a lower-carbon future, but creating a robust and sustainable hydrogen value chain will require more effort from the energy industry. As a first step, energy players must continue innovating and collaborating to commercialize hydrogen technologies to scale. Secondly, it is imperative that the industry embrace a phased approach to deploying the technologies based on the end-use applications, cost competitiveness, policies, socioeconomic drivers and barriers that exist within the different global economies.
Hydrogen offers clean, sustainable option to fossil fuels
Hydrogen has the potential to be a powerful enabler of this transition. It offers a clean, sustainable and flexible option to provide a pathway for energy diversity and security. Vehicles operating on hydrogen can dramatically decrease U.S. dependence on oil and significantly reduce tailpipe emissions. Moreover, hydrogen offers a potential means to store and deliver energy from abundant, domestically available resources while reducing the nation's carbon footprint.
Hydrogen and fuel cells represent an industry with resiliency, energy security, and emissions reduction, and they can bring economic growth to multiple sectors. Hydrogen has been safely used in industrial applications for more than 100 years, but a substantial expansion of its use as a primary fuel requires a wider and more diverse group of stakeholders to come together and determine best practices for its handling, storage and safety in industrial applications and transport.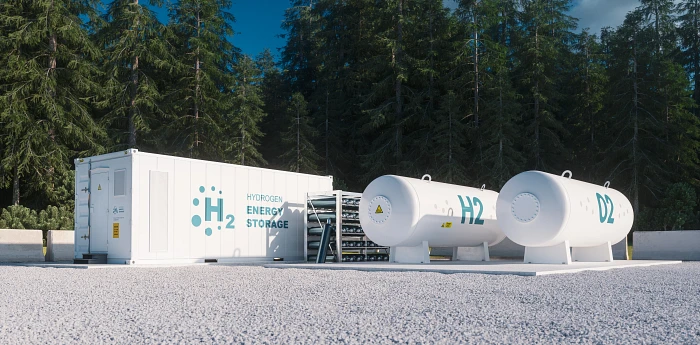 Communication of hydrogen-specific safety guidance and best industry practices will also be critical to the success of hydrogen as a part of the global energy transition. The U.S. produces 10M tons of hydrogen annually, and significant increase in hydrogen supply and demand is needed to fully realize the benefits of hydrogen across the value chain.
Annual American Hydrogen Forum gathers nation's major energy stakeholders
As chair of the second annual gathering of the American Hydrogen Forum, I interacted with representatives of the nation's major engineering, procurement, construction and commissioning (EPCC) contractors, end-users, service industry majors, OEMs and other key stakeholders. It was insightful to exchange thoughts with eminent industry organizations like Fuel Cell and Hydrogen Energy Association, Center of Houston's Future, Department of Energy, EIC North and Central America and Hydrogen Council. We shared and discussed research, infrastructure development, government policy frameworks, and technological advancements for hydrogen production and utilization.
I also moderated a panel discussion titled "Hydrogen Production – Cost-Effective and Clean Solutions." A clear takeaway was that emerging H2 technologies are at a crossroads. To help hydrogen move forward with agility in the near-term, there must be a come-together of developers, end-users and industry in general to make an optimal choice between cost competitiveness and value proposition of the offered hydrogen production technologies. Secondly, the industry needs a unified vision for the recommendation and establishment of codes and standards. In short, the U.S. should accelerate the process of laying the policy, commercial and technological foundations for greenhouse-gas-free hydrogen production and utilization.
Liquefied natural gas (LNG) is an enabling, at-scale transition fuel
LNG is an enabling, at-scale transition fuel that can provide a resilient pathway to energy transition. At the same time, LNG projects are among the most capital- and time-intensive due to a range of regulatory requirements that each project must satisfy.
I recently served as a moderator at the second American LNG Forum. This event enabled discussion, networking and learning within the LNG industry, including topics such as LNG market outlooks, current LNG projects in the U.S., LNG fuel solutions and emerging LNG technologies.
A widely discussed theme at the forum was advancing an LNG project from inception to final investment decision (FID). A successful FID requires three primary workstreams — commercial, technical and financial — to operate in parallel. The commercial workstream consists of securing the necessary project agreements and LNG contracts. The technical workstream ensures that the technical aspects and scope of work (SOW) are sufficiently defined, and that a contractor is secured to undertake the engineering, procurement, and construction functions. The financial workstream relies on the commercial and technical elements to structure and secure necessary capital investment to finance the project. The members of each of these workstreams must collaborate and cooperate throughout the process to ensure on-time and safe completion of the project.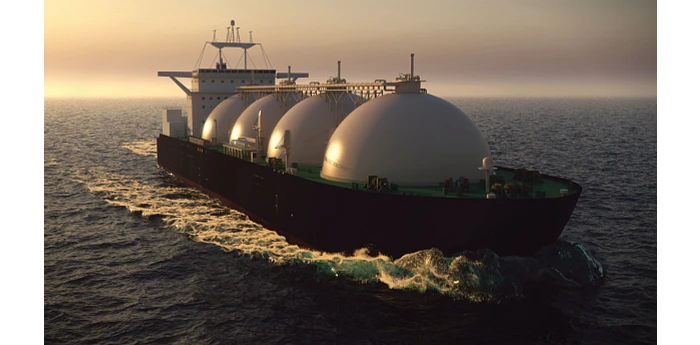 LNG represents viable fuel alternative for shipping industry
During the forum, I also moderated a panel discussion titled "LNG as Fuel – Latest Technological Developments and Prospects in Light of Environmental and Clean Air Regulations in the U.S." This panel was focused on the marine / shipping industry, and a clear takeaway was the unprecedented challenges faced by the global shipping industry in its journey toward Net Zero as environmental regulations tighten up. Shipping needs an alternative to oil-based fuels, and LNG provides an answer to many of these challenges, both now and in the near future. With less than ten years to achieve the initial 40% Green House Gas reduction targets set by the International Maritime Organization (IMO) for 2030, LNG is positioned as the fuel of choice to support decarbonization and bring value to the stakeholders within the shipping industry.
Hydrogen and LNG can be key enablers for true energy transition. But there is much work to be done, and industry collaboration will be essential to unlock their potential as sustainable, cost-effective and resilient energy sources for a cleaner energy mix in the U.S.