High Performance Butterfly Control Valves - Valtek TX3
Search Sales Contacts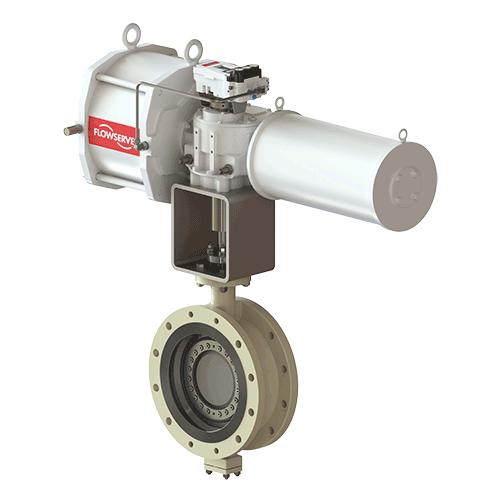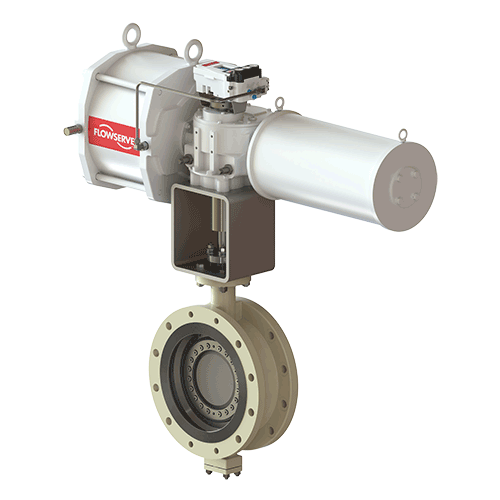 SubType
High Performance Butterfly Control Valves
About this product
The Valtek TX3 butterfly valve offers excellent shutoff capabilities with the low torque and reduced wear benefits of a triple offset design. The precision seat and seal are machined at an offset angle, creating even seat loading around the entire seat ring and eliminating rubbing between the seat and seal during opening and throttling. Combined with its laminated seal ring, the Valtek TX3 valve's triple offset design provides long-lasting, bi-directional, bubble-tight shutoff, even in gas applications.
It's high-performance design offers the following advantages:
Higher reliability -- API 598 zero-leakage shutoff assured by triple offset design and laminated metal graphite seat seal
Extended service life -- owing to low-operating torque resulting from the low-friction, low-wear elliptical sealing surfaces
Minimized emissions -- packing options meet stringent fugitive emissions (ISO 15848-1) requirements
Improved safety -- API 607 fire-safe design plus API 609 anti-blowout shaft
...
Read more
Read less
---
Fugitive Emission
ISO 15848
Laminated graphite or metal-to-metal sealing provides reliable, long-lasting zero leakage (API 598) shutoff, even in gas applications
Triple offset design eliminates wear associated with sealing surface contact and maintains sealing integrity during high cycle operation
Robust, anti-blowout shaft meets requirements of API 609
Low-operating torque for compact, cost-effective actuation
Meets industry standards for design, fire safety and fugitive emissions
Combined with a high-thrust actuator, the Valtek TX3 achieves high performance throttling control in a wide range of industry applications
The smart positioner makes sure the valve is always in the right, exact position to optimize process parameters and provide operators with the information they need
ASME B16.34 - Valves--Flanged, Threaded, and Welding End
API 609 - Butterfly Valves: Double-Flanged, Lug-and-Wafer Type
ISO 15848-1 - External leakage of valve stems
API 607 - Fire Test for Quarter-Turn Valves
ISO 10497 - Testing of valves — Fire type-testing requirements
Size Range: NPS 3 to 60
Pressure Class Range: ANSI Class 150, 300, 600, 900, 1500
Seating Material: Laminated graphite/metal seat ring, solid metal seat