Non-Lubricated Plug Valves - Durco G4XZ Sleeveline
Search Sales Contacts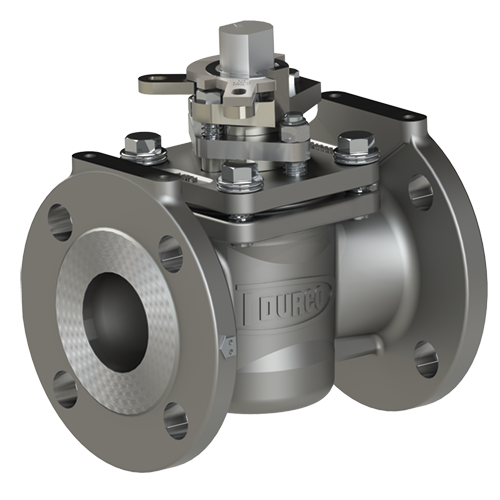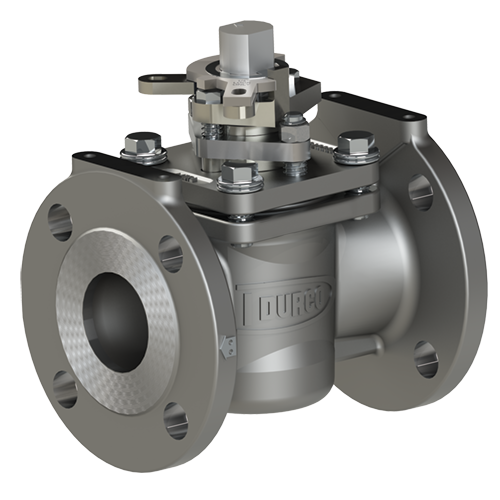 SubType
Non-Lubricated Plug Valves
About this product
The Durco G4XZ sleeveline plug valve is compliant with API 641 1st edition and ISO 15848-1-BH-CO3 emission standards to ensure that environmental regulations related to fugitive emissions are met.
This versatile valve reliably mitigates unwanted emissions in a number of key applications in HF alklyzation units and other lethal, toxic and sub-zero fluid services:
Blending
Crude desalting
Gas plants
Isomerization
Light ends
Sulphur plants
Chlorine
Anhydrous hydrochloric acid (HCl)
Hydrofluoric acid (HF)
Its fire safe design complies with API 607 7th edition and ISO 10497 2010 standards (for external leakage only), increasing both plant and personnel safety.
The G4XZ is able to achieve a shut-off rating (soft seat) of API 698, zero leakage.
...
Read more
Read less
Reduced fugitive emissions: Continuous-loaded packing meets ISO 15848-1-BH-CO3 and API 641 1st edition fugitive emissions standards.
Simplified plug and packing adjustment: A plug adjuster provides separate and positive in-line adjustment of the plug and seat to eliminate through line leakage and re-energize the primary stem seal. Packing adjustment is independent of plug adjustment which allows for discrete adjustment of stem seal.
Improved reliability: Self-sealing, dynamic bellows-like diaphragm moves with plug adjustment to eliminate potential leak path.
Improved safety: Increased plant and personnel safety provided by fire-safe design that complies with API 607, 7th edition requirements (for external leakage only).
ASME B16.34
PED
CRN
API 598
ISO 10497
API 607 (for external leakage only)
API 641 1st edition
ISO 15848-1-BH-CO3
Sizes: NPS 1/2 to 20
Pressure classes: 150 to 300
Temperatures: -50 to 600°F (-45 to 315°C) depending on alloy and sealing configuration. Fugitive emission testing is limited in temperature range to 204°C (400°F) and certain materials
Materials of construction

Body: Monel, carbon steel, stainless steel, corrosion resistant alloy
Seat/sleeve: TFE, TFM, or TMHT