Durco Mark 3 ISO MAG Sealless, Magnetic Drive Chemical Process Pump
Search Sales Contacts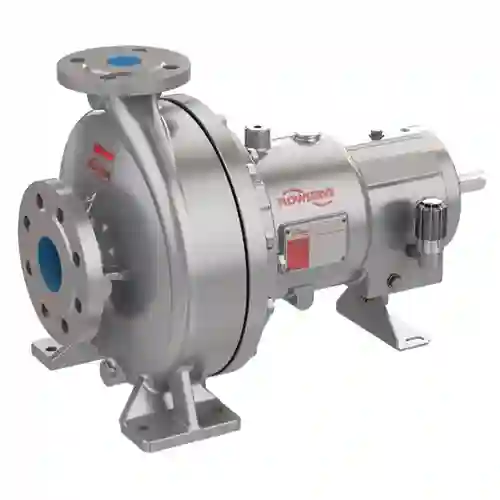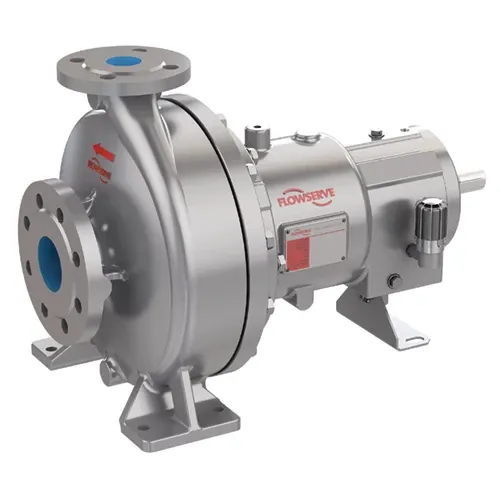 SubType
Chemical Process Pumps - ANSI, ISO
About this product
Durco Mark 3 ISO MAG sealless, magnetic drive chemical process pumps provide outstanding hydraulic performance, unrivaled reliability and low total cost of ownership. Conforming to ISO 2858, ISO 5199 and ISO 15783 design criteria, Durco Mark 3 ISO MAG pumps incorporate many proven reliability- and performance-enhancing features. The resultant benefits are:
• High-efficiency performance over the life of the pump, minimizing energy usage and total lifecycle costs
• Standardized modular system designed for flexible plant installation
• High environmental and personnel safety during operation and maintenance
• Minimized downtime, maximized working life and low maintenance costs
• Versatile platform for plant-specific seals, accessories and instrumentation systems
...
Read more
Read less
High-efficiency performance over the life of the pump, minimizing energy usage and total lifecycle costs

Standardized modular system designed for flexible plan installation

High environmental and personal safety during operation and maintenance

Minimized downtime, maximized working life and low maintenance costs

Hastelloy, ceramic and high efficiency containment shells for demanding applications

Two types of back pullout available

Secondary control

Samarium-cobalt magnets
ISO 2858
ISO 5199
ISO 15783
ATEX (2014/34/EU)
Food grade (1935/2004/EC)
CUTR
Flows to 475 m3/h (2091 gpm)
Heads to 150 m (492 ft)
Pressures to 25 bar (362 psi)
Temperatures from -40°C (-40°F) to 300°C (572°F) with heat barrier up to 400°C (752°F)
Size Range: Sizes from 25 mm (1 in) to 150 mm (6 in)
Long coupled: (CBMM): This versatile magnetic coupling chemical process pump is very well suited for handling toxic, explosive and valuable liquids in nearly all industries
Closed coupled (CBME): the compact proportions of the Durco Mark 3 ISO Mag closed coupled pump make it ideal for installations where space is at a premium. It provides safe, zero-leckage performance of fluids to 350°C (662°F) without cooling.
Heat barrier: Durco Mark 3 ISO MAG heat barrier pumps handle thermal fluids up to 400°C (752°F) with zero leakage and without cooling. This close coupled configuration uses standard electric motors to keep ownership costs low.