RedRaven
RedRaven is Flowserve's complete end-to-end internet of things (IoT) solution for the industrial space — a connected platform that gives you the tools and insights to monitor and optimize flow control equipment performance and proactively identify and address issues before they cause downtime and disruptions.
With RedRaven, you'll have a turnkey offering that provides clear insights to improve your plant's efficiency, productivity and reliability.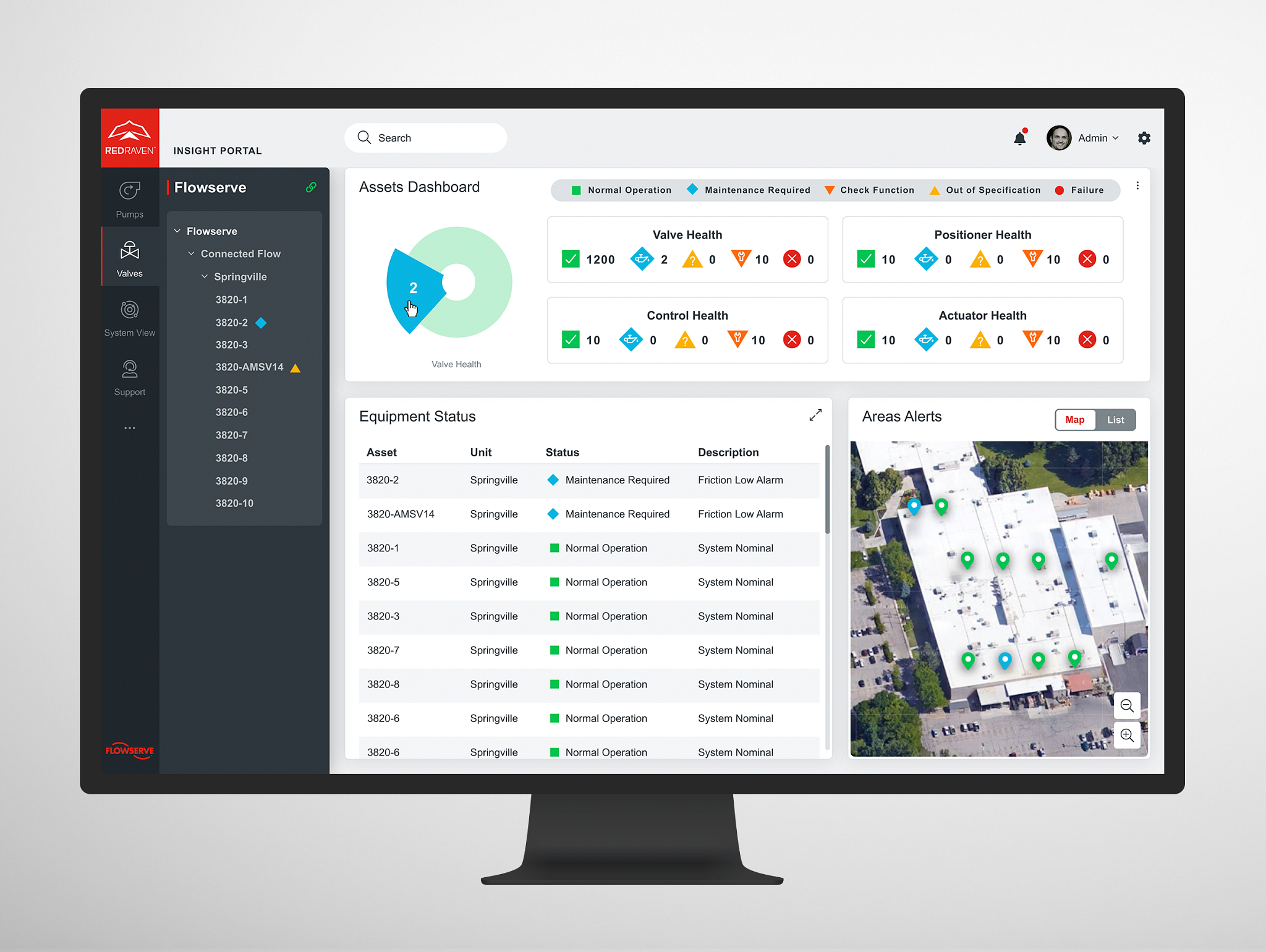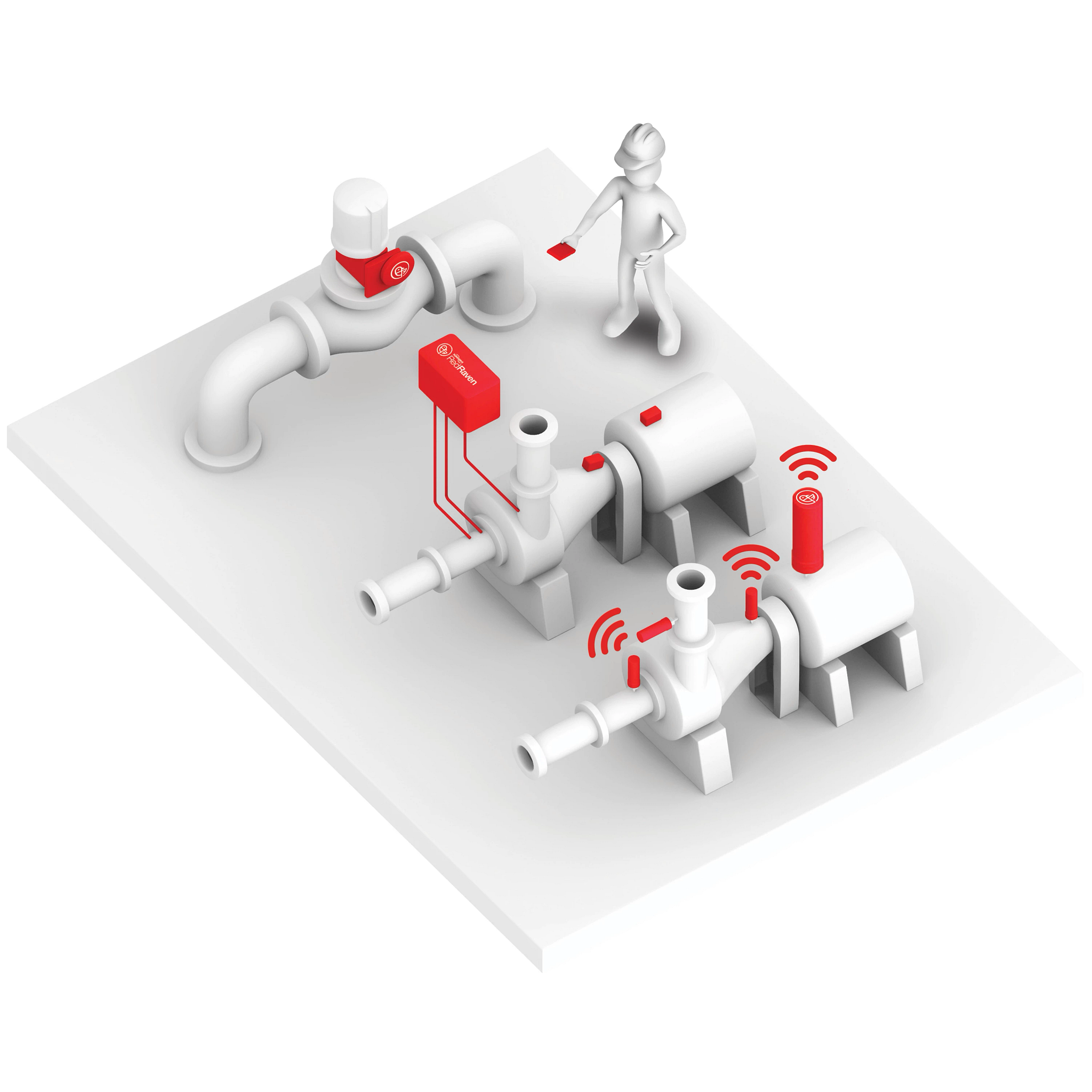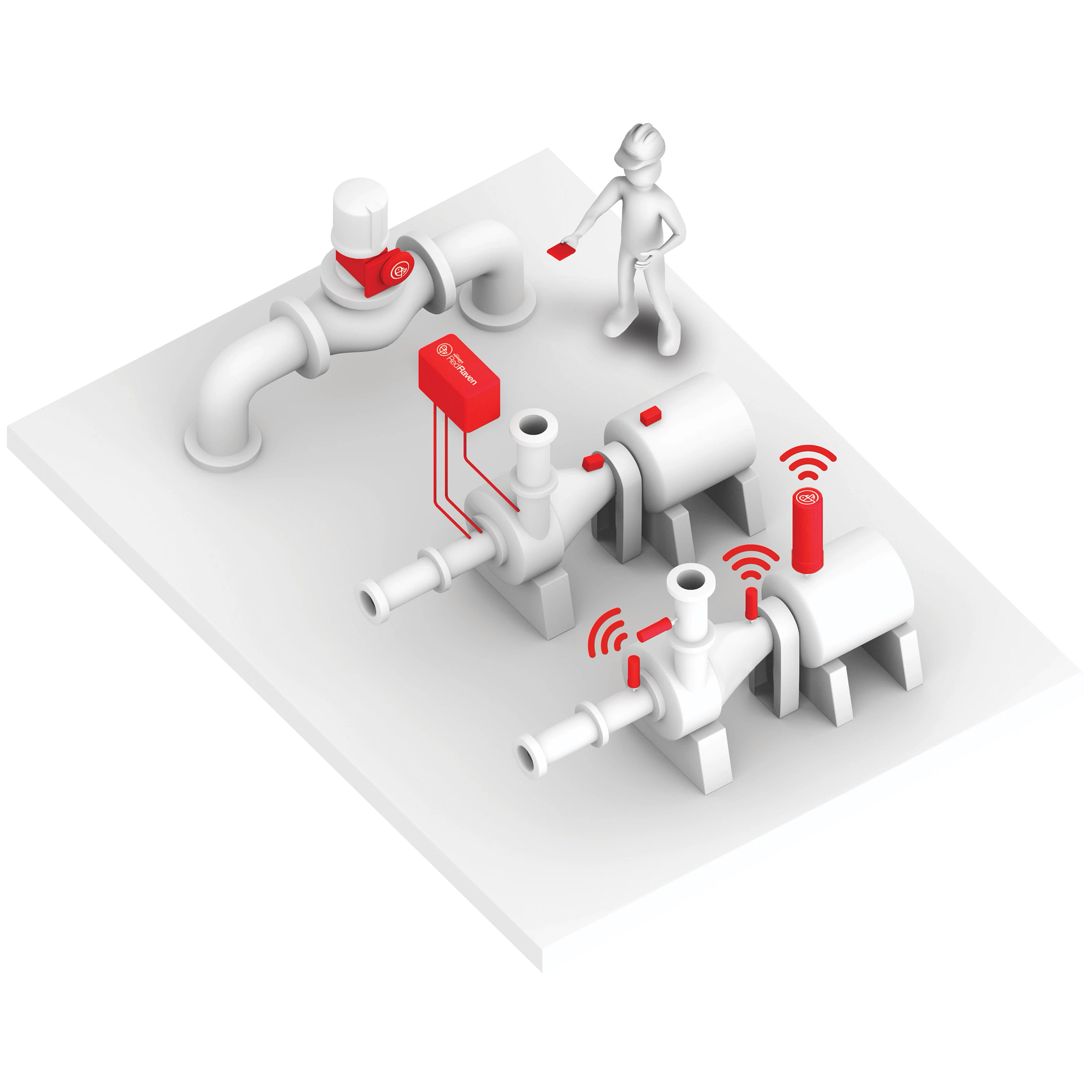 Brand Tiles
A revolution in flow motion IoT
Flowserve designed the RedRaven platform to give you the insights and tools you need to monitor, analyze and predict the performance of your pumps, seals and valves — the collective lifeblood of your plant — so you can respond to problems quickly while minimizing disruptions and downtime.
The RedRaven platform includes a suite of solutions: hazardous area-certified equipment sensors, secure communication, performance analytics and trend reporting tools. It also has a range of offerings that can be customized to meet your plant's unique needs. Options include condition monitoring services, which allow you to capture asset performance data for analysis, and predictive monitoring capabilities, which apply data analysis software and algorithms to identify and diagnose equipment problems.
With access to advanced analytics and trend data, you can identify the slightest changes in your equipment's performance — variations that can indicate a problem is looming. The RedRaven platform uses engineered analytics, diagnostic and predictive capabilities that tell you how your flow control equipment is performing. You won't just receive data, you'll also get real insights needed to make more informed decisions to improve your plant's efficiency, productivity and bottom line.
By combining Flowserve's innovative IoT products, analytics technology and expert service, you can:
Predict equipment behavior. Respond to problems quickly and minimize disruptions and downtime. Use trend analysis data to make informed decisions about plant-wide reliability improvements.
Refocus maintenance efforts. Focus on those assets that require attention, thus avoiding unplanned downtime and optimizing maintenance efforts so you spend less time evaluating healthy equipment.
Enhance equipment efficiency. By knowing where all your assets are on their respective pump operating curve, you can optimize them for maximum efficiency.
Reduce costs. Reduce total cost of ownership (TCO) by easily recognizing when to schedule equipment maintenance and reducing spare part inventories.
Improve safety. By alerting technicians to a problem and what the failure mode might be, the RedRaven platform helps them respond to performance issues quickly. Put RedRaven certified devices in hazardous locations — not your people.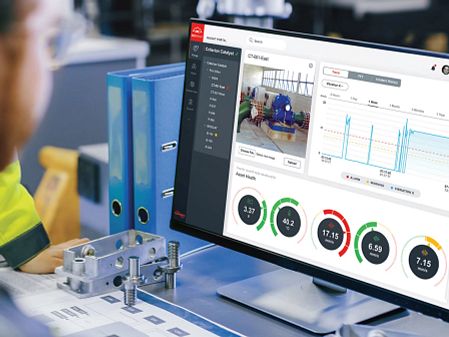 RedRaven Site Infrastructure
Proactively identifying and preventing equipment issues before they cause downtime starts with the right sensors and communications technology.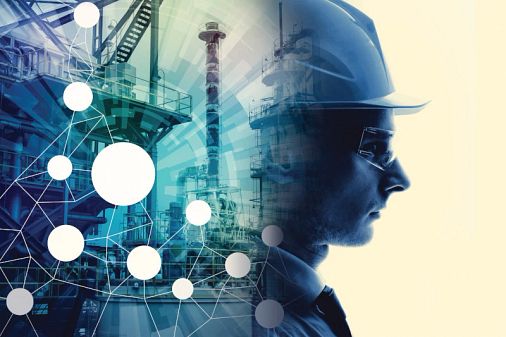 RedRaven System Architecture
Encrypted data, secure gateways and private networks help ensure cybersecurity at every point in the process.