Actuators & Instrumentation
Norbro™
Since its founding in 1965, the Norbro name has been recognized as the leading rack and pinion actuator in the industry. Today, the brand's success is exemplified by its proven performance, long history and extensive install base. Norbro actuators can be found in applications as diverse as the petrochemical, food and beverage, steel production, pharmaceutical, plastics manufacturing, and oil and gas industries.
Norbro actuators are typically available with shorter delivery times compared to rival brands. They're also backed by Flowserve's global network of Quick Response Centers.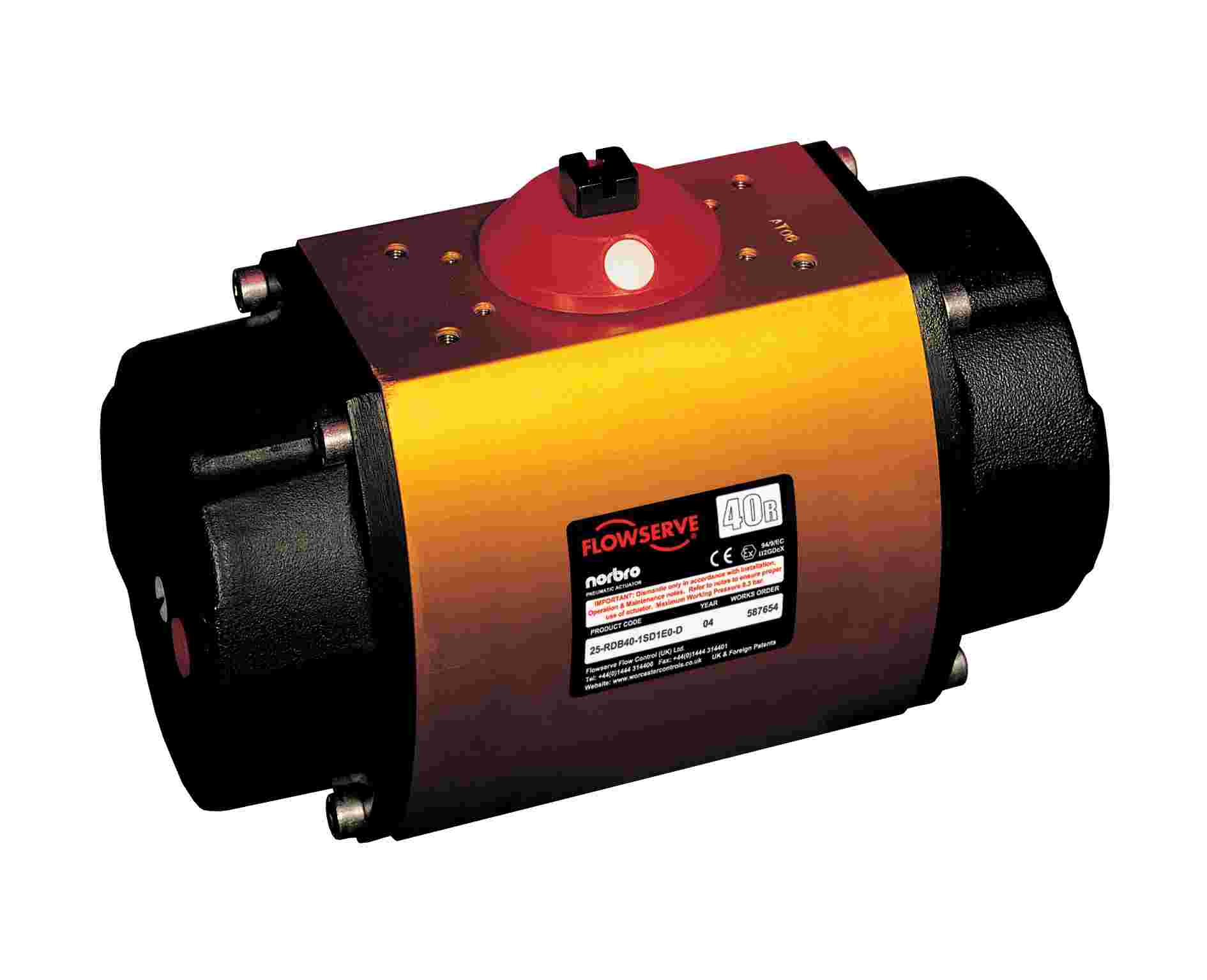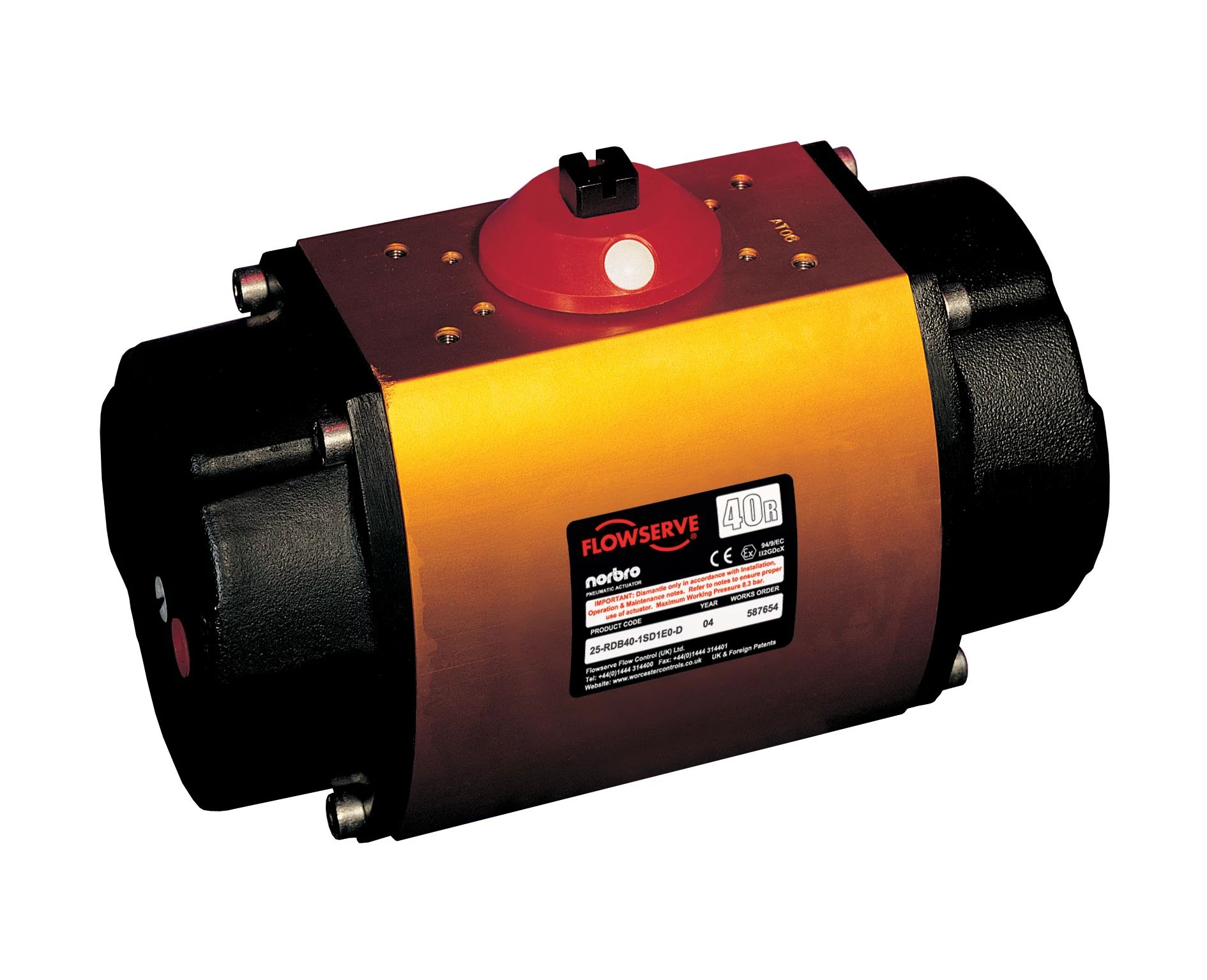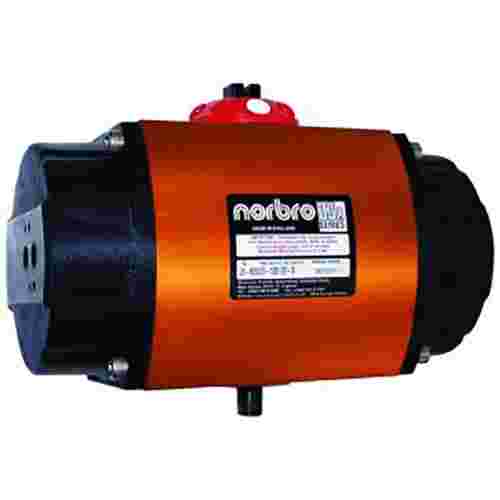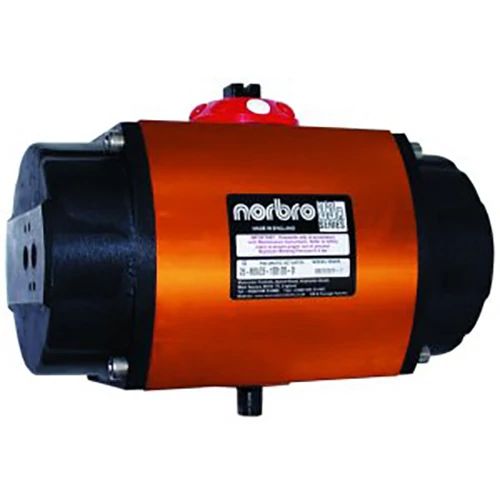 Brand Tiles
Extended lifecycle, quick stroke and high-cycle actuators
Norbro was the first manufacturer to utilize support rods within the actuator. This ensures that any side loads generated by the pistons are transmitted through bearings in the end cap and not the body. As a result, the bore of the body is only used as a sealing surface and not the bearing surface, increasing the life of the actuator. This unique feature distinguishes Norbro actuators from the standard rack and pinion design, providing reliability, long life and high performance.
The Norbro actuator design also focuses on operational safety and ease of maintenance. Springs are designed to relieve force when the end cap is removed, enabling safe removal without the need for special tooling. Standard NAMUR VDI/VDE 3845 top and end cap mounting patterns allow easy fitting and interchangeability of switches, positioners, solenoids, direct port connections, and a variety of other ancillaries to match your requirements. No special tools or fixtures are required for maintenance.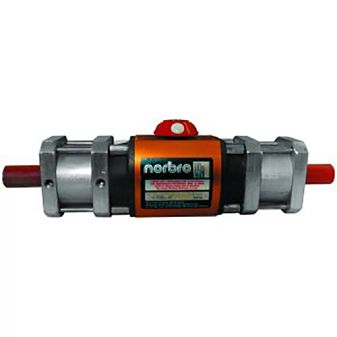 From the world-renowned 40R to the products it inspired, discover why the Norbro product line offers the finest actuators available today.