Fish-Safe Patented Technology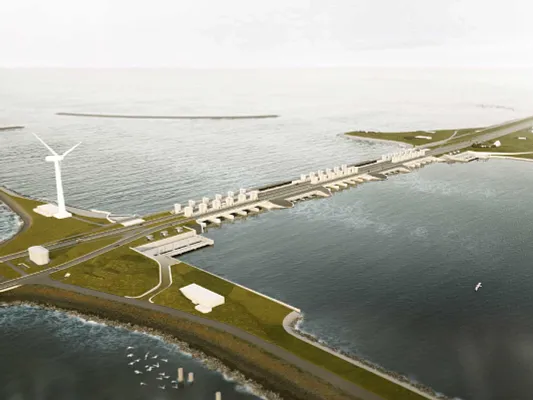 Flowserve has developed and patented a fish-friendly pumping solutions to help meet fish-friendly regulations and to preserve fish life.
Pumping stations fulfill a critical role in the communities maintaining dry environments and preventing flooding when water reach excessive levels, these pumping stations are a threat to fish migrating upstream or downstream, since often times fish are unable to pass through the pumps without suffering serious injuries to their bodies or even be killed in their way.
default
Patented design for maximum performance and efficiencies
Flowserve hydraulic engineers have developed and tested patented fish- and eel-safe pump designs to maximize pass and survival rates according to the Dutch Standard Institute (NEN) 8775, while maintaining the optimum pump performance and efficiencies.
Flowserve patented features include:
An impeller with an external standing edge all along the vane
A casing-stepped design, which keeps aquatic life from becoming trapped
A diffuser elbow with double curved diffuser vanes ensuring maximum possible efficiency, which avoids snipping/cutting fish or eels when they leave the impeller
Two Fish-Safe Innovative Impeller Designs
Depending on the service required, including axial dual-blade impellers for lower heads or mixed-flow, single-blade impellers for higher head installation, our highly engineered and tested fish-safe hydraulics will ensure:
Highest achievable efficiency
Meeting the environmental fish-safe requirements needs alignment with carbon footprint to help the complete fish-safe pumping system become a total environmentally friendly solution with efficiencies >80%.
Highest achievable fish pass rate
Pass rate is the key performance indicator of the fish-safe technology. Flowserve proven designs have demonstrated fish survival rates higher than 97% and Eel survival rates of 100%.
Reduced cavitation risk
NPSH requirements are optimized by design to guarantee cavitation free operation of the impellers within the complete operating range.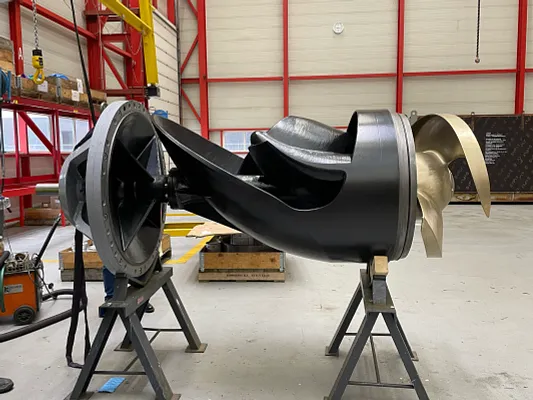 Deep insight as a model for the industry
Flowserve specialists are an active part of the team in charge of writing the NEN 8775 standard that defines the scope of fish-safety for pumps and the formula used to predict a pump's fish-safety level. With our deep knowledge of this technology and why we can guarantee a maximum fish survival, we worked closely with the Dutch standard institute (NEN) to establish the fish pass calculation method that is a rule and guidance in the industry.
Flowserve has dedicated engineering resources, manufacturing and testing capabilities in Europe including a world class state of the art testing facility in the Netherlands with a reduced scaled pumping station tests as well as pump model tests. And one of Europe's biggest vertical test beds for vertical pumps in Spain.
default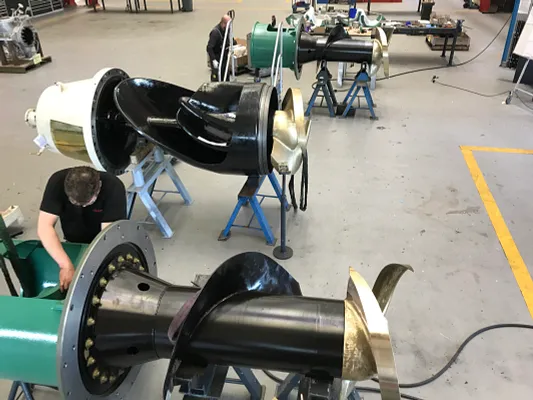 Attentive engineering resources
Flowserve specialized team dedicated to this water market has capitalized on years of expertise focused on proposal solution development, forecasting, planning and engineering, manufacturing, laboratory testing including installation and validating by means of site acceptance testing all in accordance and on the basis of specific customer requirements.
Flowserve supports our clients from the early engineering solution development phase until the long-term maintaining requirements of your equipment. Within Flowserve we focus on key project drivers like integrity, safety, responsibility, and continuous improvement. Each of our projects get dedicated project managers which will overlook the project from the initial start till execution, final delivery and conclusion of the project.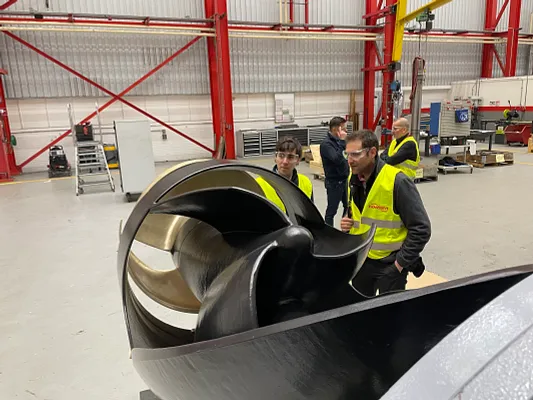 Detailed customer interactions
Flowserve experts can turn any mixed or axial flow pump into a fish-safe solution ensuring that any pumping station can be adapted to the new environmental regulation.
Our customer communication is based on pro-active, transparent communication of the progress of each project with the objective to avoid surprises. Our aim is to drive for full customer satisfaction of each project. Together we create high level technical, project specific solutions to make the world better.
This expertise together with the latest CFD and test experience, and a wide pump portfolio makes Flowserve the right choice to renew, optimize or adapt your existing pumping stations to the latest fish-safe technologies.
default
Flood Control Services
Flood control system
With flood control, failure is not an option. Countless lives and livelihoods depend on it. Flowserve equipment and application expertise puts you in control.
Learn More
Flood control project
The Netherlands launched a massive renovation project to reinforce a causeway and increase its drain capacity. Once completed, the Afsluitdijk's new pumping station became the largest in Europe.
Learn More